Fahadh Faasil upcoming new malayalam movies in 2014 and 2015

Fahadh Faasil upcoming new malayalam movies (films) in 2014 and 2015 with complete list of his future projects is given here. Fahadh Faasil, the most wanted young actor is gearing up to make 2014 best in his acting career. His committed projects in 2014 include 1 by Two, Bangalore Days, God's Own Country, Iyobinte Pusthakam, Shivaganga Cinema Factory, Money Rathnam and couple of untitled ventures with prominent directors. Read more to know about the upcoming movies of Fahadh Faasil in 2014.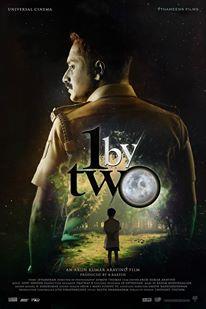 Fahadh Faasil, the busiest actor in malayalam film industry is on the move to make 2014 best in his acting career. Fahadh who acted in 12 movies in 2013 is ready to break all records in 2014 as he has already committed 8 movies and the number still counts. His committed projects in 2014 include 1 by Two, Bangalore Days, God's Own Country, Iyobinte Pusthakam, Shivaganga Cinema Factory, Money Rathnam and couple of untitled ventures with prominent directors.


1 by Two – A psychological thriller

1 by two edited and directed by Arun Kumar Aravind is a psychological thriller. Scripted by Jeyamohan, the movie has a long star cast including Fahadh Faasil, Murali Gopy, Honey Rose and Abhinaya in the lead roles, while Nedumudi Venu and Shruthi Ramakrishnan have given life to some interesting characters. Gopi Sunder has set the tunes for the lyrics of Hari Narayanan. Jomon Thomas has stayed behind as the cinematographer. After the final cut, the movie would reach theatres on 11th April 2014.

The story of the movie revolves around the life of Circle Inspector Yousaf Marakkar (Fahadh Fazil) who works with Bangalore police department. Yousuf leads a comfortable family life with his wife Raziya (Abhinaya).

With a major tragedy occurring in a hospital, CI Yousaf Marrakkar is appointed to carry out an investigation. The try outs planned and operated by Yousuf later takes the story to the nest phase. Director Shyamaprasad does the role of psychiatrist Dr Cherian while Honey Rose plays Dr Prema and Murali Gopi is seen as Dr Hari. '1 by Two' is produced by Rakesh Bahuleyan.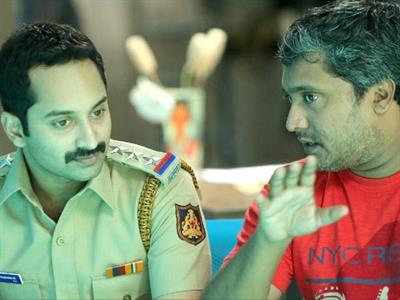 Bangalore Days – Anjali Menon's stylish movie

Bangalore Days, as titled is complete family entertainer helmed by debutant Anjali Menon. Scripted by the director herself, the movie features Dulquer Salmaan, Fahadh Faasil,Nivin Pauly, Nithya Menen, Nazriya Nazim, Parvathi Menon and Isha Talwar donning prominent characters. Vijayaraghavan, Kalpana, Maniyanpilla Raju and Sajid Yahiya will also be seen in the movie. Hugely packed with a young cast, 'Bangalore Days' will entertain the movie enthusiasts.

The movie is themed around the life of three youngsters who crossover from Kerala to Bangalore keeping high dreams to explore the unknown. Music of the movie is done by Gopi Sunder while the camera was safe in the hands of Sameer Thahir. Made with a mammoth budget of 8.5 Crores, the movie enthusiasts are being offered with a visual treat. Shot in Ernakulam, Banglore, Pondicherry, Chennai and Hyderabad, the movie will reach theatres on 9th May 2014.


God's Own Country – A clean entertainer

Debutant Vasudev Sanal's directorial debut 'God's Own Country' features Fahadh Faasil, Srenivasan, Isha Talwar and Mythily in lead Lena Abhilash, Nandu, Jaffer Idukki, Manikkuttan, Lakshmipriya, Vijayakumar, Sudheer Karamana and Salim Kumar will be seen in prominent roles. The movie is being produced by Anto Antony under the banner Anto Joseph Film Company. For the lyrics of Anu Elizabeth Jose, the music is set by Gopi Sunder. Aravind Krishna has stayed behind zooming the camera according to the interest of the director.

The story of the movie is about three people who come to Kochi carrying their own particular aims which they wish to be fulfilled. Manu (Fahad Fazil) arrives at Kochi from Dubai to find solution for a problem which would give makes his life move forward. Reaching Kochi, Manu is helped by Abhirami (Mythili), a courageous and smart lady who makes him to find a remedy to the crisis. Public Prosecutor Mathew Tharakan (Sreenivasan) and taxi driver Muhammed (Lal) are the other two persons who also have their own goals to be fulfilled.

Scripted by Arun Gopinath, Anish Francis, and Praveen Kumar, the movie will surely entertain the movie buffs. Shot at major location set at Kochi and Dubai, the movie would reach theatres very soon.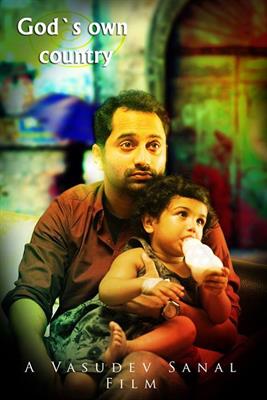 Iyobinte Pusthakam – Amal Neerad's next

Fahadh Faasil who is much selective in choosing characters has already committed half a dozen projects with each one carry an element of suspense and thrill. Fahadh has already signed for movies with prominent directors and debutants too. Amal Neerad's 'Iyobinte Pusthakam' is yet another venture for the young actor which has already started rolling in Vagamon. Other than Fahadh, Jayasurya, and Lal will be seen in lead roles in this movie.

Isha Sherwani is the female lead in 'Iyobinte Pusthakam', with the movie based on the 'Book of Job 'in the Bible. As the story deals with the socio-political issues during 1910-1970, the actors have to give full dedication to their characters. The art department has much to do as the setting should be of a century ago. Scripted by Gopan Chidambaram, the movie is said to be a complete entertainer creamed with thrills and punch dialogue. 'Iyobinte Pusthakam' will be jointly produced by Amal Neerad and Fahad Faasil.


Vambathi – Fahadh in Remya Raj's debut venture

Another project on the pipeline is Vambathi, directed by debutant Remya Raj. Fahadh will play the role of a timorous character, first time in his career. Nyla Usha will be playing one of the female leads in this movie. Fahadh would be seen as Maadan, a mysterious guy while Nyla acts as a doctor, a woman with heart who helps him at various stages of his life. This love story which has been inspired by a real life incident would be much special for all the actors while Fahad can be seen playing the most challenging roles done so far in his acting career. The title character, Vambathi is actually a tree and the movie will capture the diverse seasonal emotions of Vambathi.

The tree would blossom as the love story starts and would shed her leaves at a time of anguish. Remya Raj who assisted Sibi Malayil is going independent with this movie. The screenplay of the movie is safe in the hands of Remya. 'Vambathi' would give a different experience to the movie lovers who has always encouraged those projects with a signature touch. The music will be composed by Bijibal and the songs while the songs will be sung by the actors themselves to original feel which is in sync with nature. The shooting of the movie is planned to start in October with locations in Kerala and Tamil Nadu. 'Vampathi' will be produced by S George under the banner of Sin Sil Celluloid.


Other Upcoming projects of Fahadh Faasil

Other committed projects of Fahadh Faasil include Saheed Arafath's 'Cartoon', Babu Janardhana's 'Shivaganga Cinema Factory' and Money Rathnam directed by Santhosh Nair. Heard for the grapevine, the actor has also signed a couple of movies. Fahadh is reported to do the lead role in Anwar Rasheed's 'Maniyarayile Jinn' and Aneesh Kuruvilla's directorial debut 'Kappa Pappadam'. During his tight schedule, Fahadh has to find time to make arrangements for his marriage with actress Nazriya Nazim.