Gangster malayalam movie review: FDFS (first day) reports from theatres in Kerala

Gangster malayalam movie review and FDFS reports from theatres in Kerala are given here. Gangster movie first day first show report is updated here. Voted as the most anticipated malayalam movie of 2014, Mammootty's 'Gangster' carried a lot of expectations. Could Aashiq Abu convince the viewers who were waiting for the mass movie? Will the movie turn down the records of Drishyam? Scroll down to read the review of the movie 'Gangster'.


The tagline 'Revenge is the purest emotion' would rightly suit for Aashiq Abu's action thriller 'Gangster' which really tells the story of underworld reprisal. Gangster which was voted as the most anticipated movie of the year has a fair share of drama and intrigue promising a total pleasure to the movie enthusiasts who expect the same from an underworld action adventure.

Mammotty plays the role of Akbar Ali, son of Illyas Ali, who is currently the chief of a mafia group. He has good relationship with many political power players and bureaucrats. As a legacy, the empire of transgression is passed on to him who finds his place at the superior echelons of the illicit network. This underworld is controlled and operated by Akbar Ali (Mammootty), Mani Menon(Kunjan) and Uncle Sam(John Paul). Set against the backdrop of Mangalore's organised crime groups, 'Gangster' is all about the story of vengeance among the underworld dons.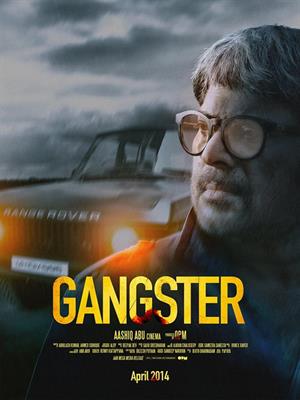 The 2.5 hours lengthy movie filled with thrills and excitement is made to entertain the audience. In short, Gangster is yet another film making experimentation from Aashiq who has also delivered hits like Salt N Pepper and '22 Female Kottayam'. The early of Akbar Ali is being visualized in a graphical novel style.

Nyla Usha plays Dr Sana Ibrahim while Aparna Gopinath would be seen in role of Lilly. T. G. Ravi, Kunchan, Hareesh Peradi and Dileesh Pothan have give life to other prominent characters in the movie. A number of newbies and Kannada theatre artists have been included in the cast. Scripted by Ahmed Sidhique and Abhilash Kumar, the movie is produced by OPM and distributed by Aan Mega Media.


Gangster Movie Review

It seems that the much puffed up expectations have bitten the movie more than it was estimated. Ashiq Abu who offered movies such as 'Salt and Pepper', '22 Female Kottaym', and 'Da Thadia', the audience did encourage him for his creativity and visual sagacity. The movie which falls under the genre 'action thriller' is not properly cooked which could keep the audience intact.

Even during the time of so called new generation movies, the grand success of 'Ordinary' and 'Drishyam', can be taken as examples for dragging family audience into the theatre. The highly packed action movie might entertain a few, but it is not the cup of tea for common people who get crazy sky high gun shots and indigestible slow motion sequences. Even though, most of the leading characters have tried to give up their best, the movie lacks a lot of things from the point of view of a common man.

Gangster which was released on Friday worldwide in more than 180 theatres including Karnataka, Goa, Tamil Nadu, Andhra Pradesh, Delhi and Maharashtra other than in Kerala received well reception from fans and movie lovers. But the fate of the movie depends more on the releases of 7th Day, Ring Master, Polytechnic and 1 by Two.

SPK Rating : 5.5/10
SPK Verdict : An average thriller