Munnar - The most romantic destination of Kerala

Munnar the most romantic destination of Kerala is famous tourist place renowned for its wide tea plantation, mist covered hills station, confluence of mountain stream etc. Read this article to know much about Munnar.


Idukki, one of the most fascinating tourist spot of Kerala renowned for its alluring hill station in Munnar and Pullumedu, as well as spice scented village of Thekkady. The winding journey through this hill station and spice scented village offer a stunning view to the tourists. The tea plantation in Munnar provide an unforgettable experience for the tourists and is much preferred by them. The natural beauty of this high range destination attracts the visitors from all over the world and bring to them some of the beautiful moments in their life.


Journey through Munnar
Munnar is a famous tourist place situated at a height of 1600 m from the sea level. This place has temperature 0 - 30 Degree Celsius and has a rainfall of 275cm. The un ended tea plantation, confluence of mountain streams, resort facilities make this spot, the most romantic destination place of Kerala. Anamudi, one of the highest peak in India is situated in Munnar is an ideal place for trekking. Flower Neelakurinji which blooms in every 12 years is an exotic view for the tourists. The facilities such as daily sight seen tour, tea valley tour, sandal valley tour, mountain climbing, rock climbing, paragliding attract the visitors from all over the world.


Places to visit in Munnar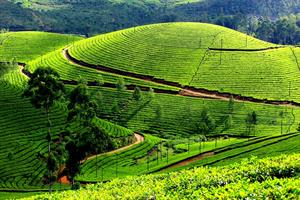 1) Deviculam:This is a hill station situated 7 km from Munnar. This place got its name from the lake Devi which is an ideal place for trout fishing and its picturesque surrounding make it as a picnic spot. The cool air coming through the mountains, exotic flora and fauna is a rare experience for the tourist.
2) Pothanmedu:This is a plantation town situated 6 km from the Munnar. This place offer view of different plantation such as cardamom, tea, coffee etc. The lush mountain and un ended hills in Pothanmedu make it as an ideal place for long walks and trekking.
3) Nyayamaked:This is a land of breathtaking waterfalls situated at 10 km from Munnar near Rajamala. Water purl from the hills which is at a height of 1600 km is an exotic view for the tourists. This waterfalls and its nearby surroundings make it as a good picnic spot which is ideal for trekking.
4) Chithirapuram: Chithirapuram is a famous tea plantation site and it the home place of Pallivasal Hydel Power project. The picturesque tea plantation, bungalows, courts, play grounds and little cottages attract the tourists from all over the world.
5) Mattupetty:Matupetty is a famous dairy farm site situated 13 km from Munnar. It is at a height of 1700 m from the sea level. The highly specialized dairy farm - The Swiss Livestock Project is the main tourist spot of Mattupetti. There are 100 varieties of cattle are present in this farm. Out of the 11 cattle sheds in the farm visitors are allowed to view only 3 of them. Near this farm there is Mattupetti Dam which is a beautiful picnic spot. Boating facilities such as speed launch, slow speed boat, motor boat are available in the Mattupetti Dam. Kundala lake and Kundala tea plantation are the other attraction of Mattupetti.
6) Blossom International park:Blossom International park is a famous tourist spot in Munnar which is sprawled over a 16 acres of land. This park has a beautiful garden which attracts the visitors from all over the world. Garden provide different activities for adults and children such as roller skating, cycling, boating, games etc.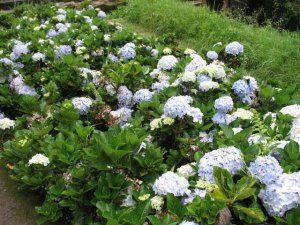 7) Rajamala:Rajamala is situated at 15 km from Munnar. This place is famous for the mountain goats 'Hemitragas hylocres '. More than half of these rare mountain goats in the world are present here.
8) Eravikulam national park:This is a home of nilgiri tahr situated 15 km from Munnar in Devikulam taluk. The park sprawled over 97 km which is divided in to three region. Visitors are allowed to enter in to tourism region where the view of the nilgiri tahr can be observed at a close distance.
9) Anayirankal:Anayirankal is situated 22 km from the Munnar. This is a famous place of tea plantation. Anayirankal dam is situated near the tata tea plantation which is an ideal picnic spot and has the facilities for boat ride in the Anayirankal reservoir.
10) Marayoor:This is a famous place renowned for its natural growth of sandalwood trees. It is situated at a distance of 40 km from Munnar. Children park, ancient caves, sandalwood factory of the forest department etc are the attraction of Marayoor. Rajiv Gandhi national park and Thoovanam water fall situated Marayoor attracted the visitors from all over the world.
11) Chinnar wild life sanctuary:This is situated at the border of Tamilnadu which is at a distance of 60 km from Munnar. This sanctuary spread across 90 sq. km and most of the south Indian animals can be visible here. Some of them are gaur, elephant, sambar deer, champal squirrel, grizzled giant squirrel etc.