Peermedu - One of the best place to visit in Kerala

Peermedu is one of the best place to visit in Kerala. This is a famous plantation town got its name from the saint Peer Mohammed who is an associative of Travancore royal family. Read this article to know much about Peermedu.


Introduction
Peermedu the famous plantation in Idukki situated at a height of 1100 m above the sea level. This place has a temperature of 13-24 degree Celsius and an average rain fall of 2500 degree Celsius. Peermedu got its name from the saint Peer Mohammed who is an associative of Travancore royal family. The unended plantation of tea, rubber, coffee and different sculptural rocks, meadows, mist covered hill tops and silver cascades attract the visitors from the all over the world. Different monuments such as summer palace, summer residence of royal family etc increase the beauty of the land. Peermadu and its surrounding area are ideal for trekking, cycling and horse riding.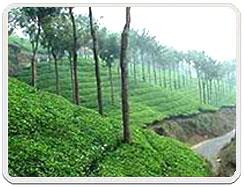 Places to visit in near and Peermedu

Peeru hills: This is a hill station situated 4 km from Peermedu and it is an ideal spot for trekkers and picnickers. This hill is named as Peeru because of the saint Peer Mohammed he spent his last days here.

Thrissanku hills: This hill station is situated 4 km from Peermedu. It is an ideal place for viewing sunset and sunrise. Rolling hills, cool breeze coming from the mountain and the beauty of sunset and sunrise attract the visitors from all over the world.

Panchalimedu: This place got its name from the Panjali the wife of Pandavas. This place is a camping site of Pandavas. There is a pond here Panchalikulam which is named so because of the Panjali who use pond.

Grampi: Grampi is a tourist place situated 5 km from Munnar. This place is also known as eagle rock or Parethpara. Different plantations, lush hills, huge forest, trekking trails etc in grampi giving an unforgettable experience for the tourist.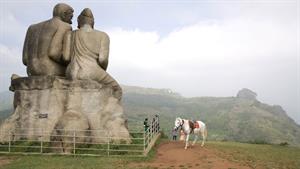 Sahyadari Ayurvedic Centre: This is an ayurvedic hospital with all facilities, which is managed by the Peermedu development society. This is a famous hospital renowned for its curative and rejuvenating treatment process. Accommodation and ayurvedic facilities are well equipped and there is a separate unit in the hospital for the manufacturing of Ayurvedic medicines. A herb garden is present in the centre that spread across 35 acre land in which 400 varieties of herbs used for making medicines is allowed to grown. In order to visit the garden, contact the director of the Peermedu development society.

Tribal settlement in Peermedu: Various tribes live in the hills of Peermedu such as Malapandaram, Orali, Malayarayan. The main tribal settlement here is Plakkathadam which is famous for its trekking trails.

Pattumala: This is a lofty peak situated at 17 km from Peermedu. Plantation of teas, little streams etc are the main attraction of Pattumala. There is a Velankanni matha church at the top of the hill of Pattumala which is a famous pilgrim centre. Pattumala is a home of two famous tea plantation namely Harrison Malayalam and AV Thomas & Co. The nearby flower garden with orchids, anthurium, roses is a fascinating view for the tourist.

Madammakulam: This was a favorite spot British planters in the colonial times. Here we can see a natural pond under a gushing waterfalls encircled by deep woods. The pond is named Madam's pond or Madammakkulam since a British lady use this pond frequently.

Amritha Medu: This is the height speak in south India after Anamudi. This is an ideal trekking spot which offer a bird's eye view of entire Peermedu region. Large number people gather here in Good Friday in memory of Christ's crucifixion.

Summer palace: This is a huge palace where the Travancore maharajas used to spent his summer days. Peoples from different parts of the world arrive here to see the different attractive view inside the palace.

Main trekking areas in Peermedu: Memala, Grampi, Peeru hills, Kalthotti, Vagamon.