Vallathol Narayana Menon - The poet with melodious voice

Vallathol Narayana Menon is a poet included in the Adhunika Kavithrayam who has written many beautiful poems that.Vallathol is also nationalist who have participated in the nation's freedom movements and a person who have helped us to regain our true cultural identity.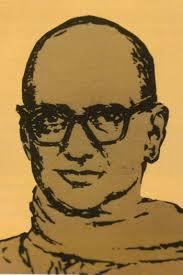 Vallathol Narayana Menon was one of the poets in the 'Adhunika Kavithrayam' along with Kumaranashan and Ullur.S. Parameshwara Iyer and is also described as the 'poet with a melodious voice'. Vallathol led Malayalam poems from imagination to the rough surfaces of real life. He made the Malayalam poetry rich by presenting poems, which were simple, but conveyed great meanings. Vallathol was devoted to his poetic works and his works generally discussed about patriotism and saw all the religions same. Tthis is evident from his works and was greatly influenced by the life of Jesus Christ. Vallathol was a nationalist who served in many national movements and was a keen follower of Mahatma Gandhi.


Biography

Vallathol Narayana Menon was born to Kadungottu Mallisheri Dhamodharan Elayath and Parvathi, known as Kuttipparu Amma at Vettathunadu, near Ponnani in Malappuram district in 16 October 1878. He started writing poems from his childhood and wrote his first poem 'Kirathashathakam' and later 'Vyasavatharam' in Manipravalam language in the age of twelve. Vallathol completed his education in a gurukulam under Variamparambil Kunjan Nair and learned his first lessons of Sanskrit from him. Later he learned Sanskrit poems and Ashtangahridaya from his uncle Ramunni Menon.

Gradually he started teaching Sanskrit for the children, who came to study under his uncle and started practicing treatment in home. Vallathol also studied tharkashastra under Parakkulam Subhramanyashasthri and Kaikkulangara Ramavaryar, but he was not interested in that and was interested in poetry. Vallathol married Madhavi Amma of Vanneri Chittazhiveedu in 29th November 1901. He served as the chief editor of 'Athmaposhini', the vice president of Kerala Sahithya Academy and a member of National Sahithya Academy. In the year of 1909 Vallathol became deaf, but overcame those hardships and continued his literary life and he wrote the 'Badhira Vilapam' at that time. Vallathol who met Ghandhiji during the Vaikom Satyagraha in 1924 was upset with the pathetic condition of Kerala art forms. He founded the Kerala Kalamandalam in the banks of Bharathapuzha in 1927 to protect and rejuvenate these art forms and bring back the cultural identity of Kerala. Aasthana Kavi Pattam, Kavi Thilakan and Kavi Saarvabhouman were awarded to Vallathol while the country respected his works and awarded the Padhmabhushan in 1958. He rejected the reward offered by Prince Wales of England. Kerala's most loved creator of evergreen poems passed away in 13th March 1958.


Works

Vallathol translated Valmiki Ramayanam, Rigvedham and some famous plays of Bhaskara and Kalidas to Malayalam language. Shakunthala Paribhashsa, Magdhalana Mariyam, Shishyanum Makanum, Kochuseetha, Achanum Makalum, Bandhanasthanaya Anirudhan, Chithrayogam Mahakavyam and Sahithyamanjari(11 parts) were some of his famous works.


Conclusion

No one can forget Vallathol and his beautiful poems and they will remain perennial all the time. He valued independence other than anything in the world and liked to be independent in every manner and it can be seen from his works. He was a true patriot in his life and conveyed this through his poems and books and also took a conservative measure towards his land and its culture. It helped us regain our true cultural identity.