Anjana Menon Malayalam Actress - Profile, Biography and Upcoming Movies

Anjana Menon Malayalam actress profile, biography and upcoming movies are given below. You will also find a list and a brief of her upcoming releases. Don't you want to know about your favorite actress? Then what are you waiting for, scroll down and enjoy your stay here.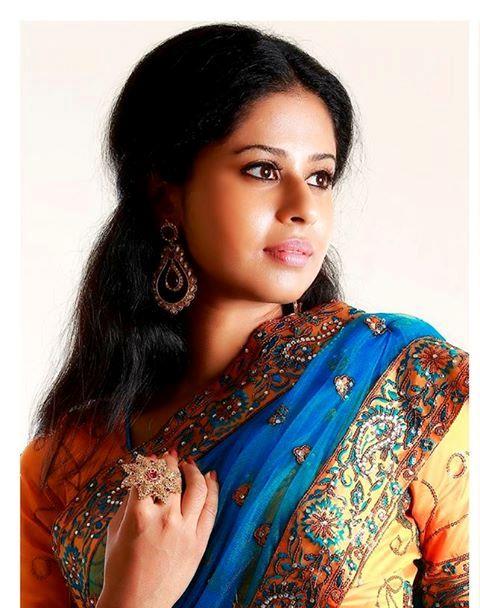 Introduction

Anjana Menon is an young, talented and smart upcoming actress in the Malayalam film industry. She is a model turned actress. Her greatest achievement is that within a short span of time, she was able to make her place in all the four South Indian languages. Anjana Menon is the daughter of the talented dancer cum artist, Nirmala Menon. Nirmala has acted in a couple of short films and had recently appeared in one of the prominent roles in the Hollywood film named "Basmati Blues" directed by Dan Baron. She played the role of a housewife in this movie.

Anjana too is a trained dancer and has also been trained in Kalaripayattu, after being inspired by the role played by the Malayalam actress Madhavi in the movie "Oru Vadakkan Veeragadha". She is a die-hard lover of Keats' poetry. Unlike other actress, Anjana knows to ride a bike as well and that has helped her in one of her films. Angelina Jolie, Kajol and Manju Warrier are the actress who has inspired this young lady.


Filmography

Anjana Menon entered the world of silver screen in the year 2010 through the Malayalam film "Traffic", directed by Rajesh Pillai. She actually got the opportunity through a common friend of hers and the director Rajesh Pillai. The film was released in January 2011 and it turned out to be a box buster. Anjana played the role of a supporting character in this movie. Her character was named 'Vyga'. This movie had the presence of many legend actors like Jose Prakash, Rahman, Srinivasan, Kunchako Bobban, Anoop Menon etc. Anjana was lucky enough to work with them in her first movie itself and moreover this movie was the last movie done by the veteran actor Jose Prakash.

Anjana then made a cameo appearance in the Malayalam movie "Police Maman", directed by B R Jacob. This film had Baburaj and Sunitha Varma in the lead roles. However the movie was a big flop at the box office. Anjana's next venture gave a turn to her career life. The film was yet another Malayalam movie named, "3 Dots", directed by Sugeeth. Kunchacko Bobban played the male lead role and Janani Iyer came up with the female lead role in this movie. Anjan gave life to the character 'Grace', a widow who runs a driving school. Anjana also appeared as the love interest of Biju Menon (Louis) in this movie. It was altogether a great experience for her and he was able to put cent percent effort to make the character outstanding. However the movie was a flop at the box office but the audience started recognizing Anjana Menon. That itself was a great achievement for a newbie.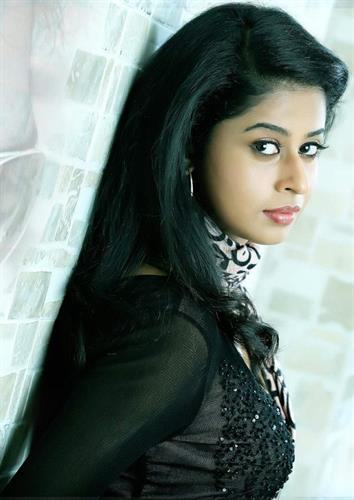 After playing a role opposite to the renowned actor Biju Menon in the movie "3 Dots", Anjana got many offers from tinsel town. However she likes to be a bit selective as she is growing up in her career. Anjana says that she prefers to work with a good team and the most important thing is that her character should be prominent and should have soul of its own. Therefore before choosing a film, she considers the director, the script and her role. In an interview Anjana Menon had commented that she likes to act in a historical movie, like Oru Vadakkan Veeragadha. Also one days she would want to act in a Hollywood movie too, like her mother. Actually her mother has accompanied her for the audition, but there the mom was literally forced to take part in the audition and finally she got selected too.

Anjana Menon was lucky enough to get a lead role in the Malayalam movie, "Chuzhali Kattu", directed by Girish Kunnumel. The movie was based on lot of contemporary social issues prevailing in our society. It mainly talks about the story of the people who are been trapped by the Real Estate Mafia. Jayakrishnan played the male lead role in this movie. Anjana gave life to the character 'Maya', a village girl. In the year 2013 itself, Anjan did appear in yet another Malayalam film named "Black Ticket", directed by Udayachandran. It was more or less of a drama which had Sai Kumar, Prem Kumar, Anil Murali, Siva, Sajeer Sadaf and Anjana Menon playing the prominent roles. Anjana played the role of 'Ann', a modern girl who runs a coffee shop. She was able to do justice to her character but the movie was not accepted by the audience. The failure of her movies made her less noticed by the audience.

But somehow Anjana Menon kept on getting offers. She then appeared in a bilingual movie named "Payanangal Thodarkindrana",directed by debutant Dheswin Prem. This movie was shot in Tamil and Telugu. It was romantic drama were Anjana Menon played the female lead role and the male lead role was well handled by Deepak Rajesh, son of the veteran Tamil actor Rajesh. Anjana is in fact spreading her wings to all the South Indian film industries. Yes, she got to play the role of an encounter specialist DCP, which she always dreamt of playing. The movie was shot consecutively in four different South Indian languages and the movie is named "High Alert".

About her role in the movie "High Alert", Anjana says that it was a very challenging role. In one sequence she had to ride a bullet and shoot with her left hand. She was quite perfect in doing that sequence but the gunshot was so close to her right ear, that the sound produced did affect her ears. It took almost three months for her to recover from its impact. She was also asked to gain a little more weight to suit well for this action thriller movie. Anjana will become a non stop talker when she recollects her experience in this movie, especially the scenes on bike. She added that everyone was staring at her during the shoot and people did support and cheer during the bike stunts. She felt like hitting a century. Anjana who knew to ride bike did not have much difficulty in performing this role. She was very flexible and had great concentration levels as she was trained in Kalaripayattu.

Like Asin and Nayanthara, who started with Malayalam film industry and flourished in Tamil film industry, we too can expect that from Anjana Menon as well. She really has the talent and potential for it. Anjana has now signed the contract for Basheer Muhammed's "97 batch Maharajas". The specialty of this movie is that it will feature the hit duo, Anoop Menon and Jayasurya. The story revolves around seven students of the Maharajas College. She is quite excited about her role in this film and she had commented that it is entirely different from the role she has done in the movie "3 Dots". She has also been called to play a lead role in a Kollywood film. Anjana did receive an award for her excellent performances as an actress. Minnale award for "promising newbie", was the first recognition she received. More awards are surely on her way.