Focus Institute of Science and Technology (FIST), Thrissur - Facilities, Courses and Contact Address

Focus Institute of Science and Technology (FIST), Thrissur - Facilities, Courses and Contact Address is given here. Focus Institute of Science and Technology, Thrissur is one among the budding private self financing colleges added up to the long list of engineering colleges in Kerala and aims mainly at the key spot to attain knowledge. Read this article to know more about FIST.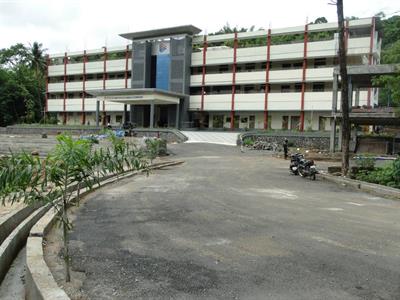 About the college
Focus Institute of Science and Technology, Thrissur is one among the budding private self financing colleges added up to the long list of engineering colleges in Kerala and aims mainly at the key spot to attain knowledge. The college is approved by "All India Council for Technical Education (AICTE)" and has the affiliation of Calicut University. The college is under the auspices of 'Focus Foundation Educational and Charitable Trust' and the institution started functioning during the academic year 2014 - 15 with almost all the required facilities and is gearing up with time. The campus which spreads over 12.6 acres of land is situated along the scenic beauty all round at about 9.2 Kms away from Thrissur town and 2.5 Kms east of Thrissur in a sweet eco-friendly place called Poomala on Thrissur - Shornur main road. Being a sub-urban area, the institution can entirely change the phase of Wadakkanchery - Poomala locality.

The college offers highly qualified and talented faculties which are an asset for the students. Dr. U.A Kunhu Moideen is the Principal and K J David is the Vice Principal of the college. It is believed that the institution will be raised up to a level where their dynamic and competent professionals are hired to different companies across the globe. The college is established by some engineers in UAE and thereby guarantees job opportunity in gulf counties. Besides this the college also offers value based education, better platform for studies and research, good placement opportunities, a strong collaborative tie up with prominent companies, continuous education programmes and so on. The college is now growing within split seconds and thereby aspiring for a bright future for the newly joining students.


About the trust
"Focus Foundation Educational and Charitable Trust" came to existence at Thrissur with 300 engineers and professionals having brilliant career background in the year 2010. Their member has rose to fame in different advanced technical fields and has spread their branches to UK, USA, India, Middle East Counties, etc. Many other institutions are also running under the trust with eye catching visions. Along with this college the trust launches "Focus Institute of Architecture" during the same period. The management has a great hold in many top companies outside the country and thus the students of FIST will have a bright future in their career.


Admissions and offers
Admission to the college is strictly based on merit. The eligibility criteria for the students is to qualify in "All Kerala Entrance Examination" with descent scoring and should also have an aggregate of 50% marks for physics, chemistry and mathematics with 50% marks scored separately for mathematics. Half of the total seats allotted are based on merit while rest are management and NRI seats.

Many offers are being implemented by the management for the freshers which includes 12,000 Rs scholarship for those who scores more than 80% marks for plus two board examination. Also those students who have achieved 5,000 or better rank for Kerala entrances exam can study for their desired cource with no fee structure. Fee concessions are even given to the backward classes and tuition fee waver schemes are also implemented. This is truly a great opportunity for the students as well as the institution to bring their names high.


Courses offered
1) BTech in Mechanical Engineering (ME-60 seats): Mechanical Engineering is an old branch which mainly deals with production, designing and control of different tools and machines. The college provides a total of 60 seats and the faculties of this department are dedicated and strive hard to make mechanical engineers climb up the peak of success. Still now the branch holds descent demand with better job opportunities. Fully equipped labs are available for the students to develop their professional skills.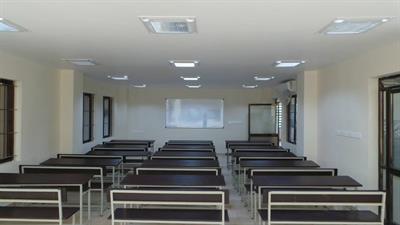 2) BTech in Civil Engineering (CE-60 seats): Civil Engineering is the oldest department which is considered to be the mother of all engineering departments that offers great job opportunities across the globe and the demand for these engineers rise exponentially with experience. The college provides a total of 60 seats every year with all the necessary practical facilities. Planning, designing and construction are the major duties of a highly skilled and creative civil engineer. Students are guided so as to become an asset to the society and contribute some serious works for the development of the country.

3) BTech in Electrical and Electronics Engineering (EEE-60 seats): Electrical and Electronics is also one among the core branches and has large varieties of departments available. Its demand is not comparable with other branches and its graph keeps on improving. The department offers a total of 4 years for completion but the major problem faced by the students is that they should always be in touch with the changing technologies. Its major fields include electricity, electro-magnetism and electronics which is somewhat tough for the students but are challenging for those who are passionate towards electrical field.

4) BTech in Computer Science (CS-60 seats): Computer Science is an inevitable branch in present life that delivers varied ranges of computer technology in sectors like health care, Banking, Robotics, Aviation, etc. College offers a total of 60 seats and aspires to achieve the unreachable. The department is blessed with talented faculties who are highly qualified and will always be aside guiding their students for academic excellence.

5) BTech in Electronics and Communication (EC-60 seats): Electronics and Communication is a branch lately emerged with wide range of scope in many fields and the vast development in the branch attracts more talents worldwide. It includes the study and maintenance of electronic devices and circuits. The college provides special training for the professionals in embedded systems, the processing of signals, microwave and mobile communication, and much more. In fields like Space Research, Visual Communication and Telecommunication, the students can effectively emerge to heights. A total of 60 seats are provided and college motivates them to be an asset to the institution.


Top class facilities
1) Hostel:
The college provides separate hostels for girls and boys with all the essential facilities. Students will love the atmosphere all round with the care and comfort given by their staffs. Students will be guided in the right direction throughout the years and the rules and policies implemented by the college will help them to lead an ordered life.

2) Central Library:
It is very essential for an engineer to develop their reading skill so as to help them in their career ahead. It not only improves their vocabulary but also develops a highly talented expert in them. The college library is coloured with vast collection of books and e-journals. Students can lend books at any time and should return them before the allotted period.

3) WiFi facilities:
The college provides complete WiFi campus for the students to browse at any time and clarify their doubts. The WiFi provided have descent speed and almost all the needed sites can be browsed through it. This facility is believed to be expanded in the entire campus in future.

4) Transportation:
College buses are allotted to almost all the roots to gather the students to the college in time. This facility is very useful for many students who resides at distant places and the timing is also convenient for them. The bus fee structure is assisted in such a way that it is affordable for all. Fully spacious and facilitated college buses will ensure safe and enjoyable trips.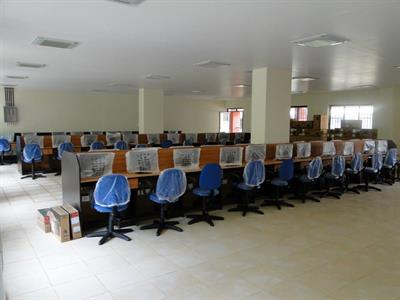 5) Other facilities:
Besides these there are many other facilities which are offered. It includes spacious class rooms, air conditioned computer and language labs, canteen, gymnasium, job oriented courses, placement cell, generator with high capacity, fully equipped workshops and labs, etc which could be a spectacular feeling for students and improve them as a whole.


Contact Address
Focus Institute of Science and Technology
Poomala, Thrissur - 680581
Ph: 0487 - 2206888
Email : info@focuscampus.org