Toms College of Engineering (TCE) Kottayam - Facilities, Courses and Contact Details

Toms College of Engineering Mattakara, Kottayam is given here. Toms College of Engineering Mattakara, Kottayam is one among the upcoming institutions in the long list of engineering colleges in Kerala owned by 'Thirunilam Educational Trust'. Read this article to know more about Toms College of Engineering Mattakara, Kottayam.


About the college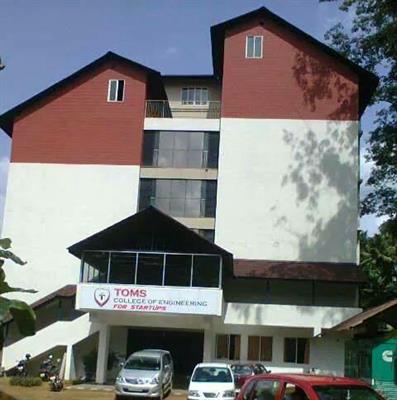 Toms College of Engineering Mattakara, Kottayam is one among the upcoming institutions in the long list of engineering colleges in Kerala owned by 'Thirunilam Educational Trust'. The institution was established during 2014 under the affiliation of M.G. University and also has the approval of 'All India Council for Technical Education (AICTE), New Delhi. The college campus covers a total of 10 acres of land and is situated at Mattakara which is 20 Km away from district headquarters and 20 Km distant from the nearest Kottayam Railway Station.

Even though the M.G. University broadens their manner of curriculam, Toms College of Engineering for Startups aims in inculcating the idea of entrepreneurship into these professionals thus facilitating in a better startups. The management strives hard in lifting this institution up to an inspiring level that it ever dream of. Present Principal is 'Dr. B. Justus Rabi' and Chairman is 'Er. Tom. T. Joseph. The college is gearing up to implant their presence in the educational fields of Kerala and thereby to buildup some great engineers in due course.


About the trust
Toms College of Engineering Mattakara, Kottayam is owned under the auspices of 'Thirunilam Educational Trust' put forward by Mr. Kuzhimattathil Thommen Ouseph, B.Sc, B.Ed and his wife Mrs. Karippamattathil Mathan Mary who is also a teacher and one among the first trustees of Thirunilam Educational Trust. They do strive hard to impart some quality education in the educational field. But 25 years of pain and hardship put forth by their elder son Er. Tom. T. Joseph, the chairman of 'Toms College of Engineering' inorder to establish a private educational institution named 'Visveswaraya Institute of Engineering Technology' was indeed inspiring to all.

Being a charted engineer the college chairman gives his level best in providing world class education that the students could ever intake. According to the 'Indian Trust Act 1882' the trust got registered during 12th August 2011 and that was a great moment for the entire crew. The promoters of the trust includes Er. Tom T . Joseph (Managing Trustee), Smt. K .M. Mary (Retd. Teacher), Er. Mollykutty Emmanuel, Ruben Jose Tom.


Admissions to the college
Admissions to the college is strictly based on merit. The students should get the minimum assigned marked in 'All Kerala Entrance Examination' and should also have an aggregate of 50% for mathematics, physics and chemistry inorder to be eligible for BTech. Half of the total seats present is set as merit seats allotted by the entrance commissioner and rest are assigned as management seats. Currently the college is not providing any lateral entries to the college. Seats are also reserved for NRI's with affordable cautions. Fee waver scheme and other scholarships are provided by the college for all the eligible categories.


Courses offered
1) BTech - Mechanical Engineering (ME)
Mechanical Engineering is one among the core branches with descent job opportunities in and around the country. Currently the department of Mechanical engineering is gaining much demand within the college. A total of 60 seats are available for this course. Faculties of this department puts out their level best to provide better education beneficial for the future engineers. Production management of heat and mechanical energy as well as the designing and production of machines and tools all together comprises this branch.

2) BTech - Civil Engineering (CE)
Civil engineering is also the core branch of engineering and has attained great popularity with time. A total of 60 seats are available for this course. It mainly deals with designing, construction works and to maintain each and every structure seen around. The houses that we live, the roads we travel, the bridges we cross, the drainages, the dams, etc; are all the arts of civil engineers. The institution strongly believes in bringing some extraordinary engineers to this field with varied mindset and enormous creativity. Within the limited period the college managed to build an impression in society. The department has great connections with many companies and sweats out hard to gift some life changers.

3) BTech - Computer Science (CS)
Computer Science is a modern branch with better technologies and top class job opportunities. The course is assigned mostly to deal with computation and its application. A total of 60 seats are available for this course. Due to its rising demand, top companies rush to the college inorder to filter the best among the competing professionals. The college always updates their students with the latest technologies introduced in their field and trains them to be perfect.

4) BTech - Chemical Engineering (CH)
Chemical Engineering is the rarest field at present and number of seats available in the state is limited. Thus there is great chance for the students to grab the best opportunities available. A total of 60 seats are available for this course. Competitions are being tightening up a bit and the college manages to build a strong bond with the elite companies across the country.

5) BTech - Electrical and Electronics Engineering (EEE)
Electrical and Electronics Engineering is also included in the list of core branches of engineering with best placements available across the globe due to its rapid technological changes observed in this vibrant world. A total of 60 seats are available for this course. EEE mainly deals with electricity, electromagnetism and electronics which could abruptly change the phase of engineering.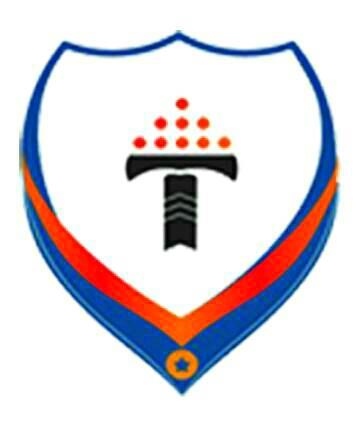 Facilities
1) Central Library
Toms College of Engineering provides a fully fledged active library with all sorts of books for reference from first to eighth semester and is also stacked up with bunches of journals. Students are permitted to takeover their desired books up to the period assigned. Dues are imposed on those students who violates the college rules. The college library is indeed a helpful arena to develop academically as well as mentally.

2) Hostel facilities
College provides separate boys and girls hostel within the campus will all the essential requirements. With the pleasant and delightful environment and the scenic beauty nearby will drag them towards the campus. The care and comfort given by the wardens and staff members showers some homely feeling in their minds and as a whole students will love this place to be with. Also the hostel fee is affordable and college guarantees maximum facilities possible within the proposed fee structure.

3) Transportation facilities
College buses are arranged in almost all possible roots inorder to make transportation convenient to all. College bus fees are manageable and students concession cards are even provided to all the students. Full care and responsibility taken by their staffs is indeed appreciable.

4) Other facilities
Other facilities include Echo friendly campus, internet facility, banking facility, canteen, separate courts for volleyball and badminton, National Service Scheme (NSS), and even more. All these facilities will be helpful for the students in their due course of curriculam and the college works on in establishing some better facilities in future.


Contact Details
Toms College of Engineering for Startups, Mattakara P.O., Kottayam, Kerala - 686564
Tel: 04812545659, 04812544659
Mob: 9400747400
Fax: 04812544959
Email: info@tomscollege.org
Website: www.tomscollege.org