Akashavani: A thriller for the moviegoers

Akashavani malayalam movie directed by Khais Millen featuring Vijay Babu and Saiju Kurup in lead. Akashavani being a family oriented movie will be creamed with all elements to keep the audience thrilled. Saiju Kurup plays Jamal, a character with negative shades. Khais Millen who has assisted many mainstream directors is much known for his award winning short film 'Lipstick'.


After receiving rave reviews for his short film 'Lipstick', young filmmaker Khais Millen is gearing up to test his talent on the big screen with 'Akashvani' which features Vijay Babu in lead. Khais having an experience of working behind the camera with many mainstream directors is ready to make his presence on the silver screen too.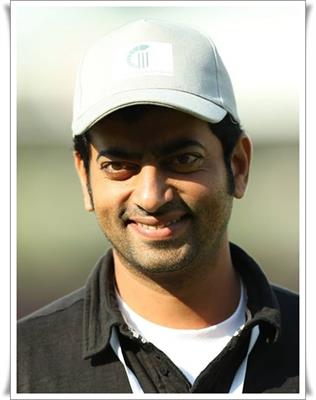 Saiju Kurup will play a negative shade character in the movie. After playing a publishing agent in Munnariyippu, Saiju will be seen as Jalmal, a baddie who is being positioned to lead the story. This would be something that Sajiu haven't tried in his acting career. Jamal, the 'dirty villain' will appear in the thriller sequences of the movie. The young actor was approached by the director to play a comic role but he requested for the villain's role.

Saiju truly wished to get out of the mask of comic and supporting characters which made him to undertake a challenging role in 'Akashvani'. The actor will also play prominent roles in some upcoming projects including that of V K Prakash and yet another one scripted by Bobby – Sanjay.

Saiju will team up with V K Prakash for the fifth time for the untitled venture. Another one on the pipeline is a character Arakkal Abu in 'Aadu Oru Bheekara Jeeviyanu' directed by debutante Mithun Thomas. He will also be seen in Jayam Ravi's new tamil movie.

Khais Millen who has barged into the forbidden territory delivered a creative story for the malayali audience with 'Lipstick', a short film which zoomed on the lives of homosexual minority who struggle to find their identity in a conventional society. This experimental short film has been screened at many festivals and even won the awards for best short film, best director and best actor in the 'Festellen South Indian Short Film Festival'.

'Lipstick' was the only Malayalam short film which was screened at the 'Noida International Film Festival' and won the jury award for best film and special jury award for best actor. Khais Millen is a promising young filmmaker who will be getting much recognition for his works in the near future. He also assisted Arun Vaidyanathan in Mohanlal starrer 'Perucazhi'.