Acha Dhin: A complete family entertainer

Acha Dhin malayalam movie to be directed by G Marthandan featuring Mammootty in lead will kick start from February 2015. Scripted by A C Vijeesh, the movie will be a complete family entertainer set in the backdrops of Ernakulam. Read more to know about the upcoming malayalam movie 'Acha Dhin'.


With around 16 projects in kitty, megastar Mammootty will be having an extremely busy schedule in 2015. The actor who has been impressed working with G Marthandan for his directorial debut 'Daivathinte Swantham Cleetus', will don the lead role in 'Acha Dhin', a complete family entertainer.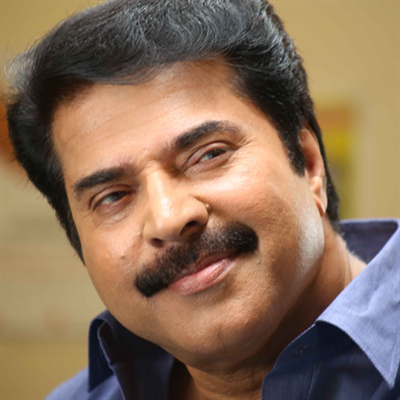 'Acha Dhin' will be G Marthandan's second directorial venture which will kick start from February 2015. Scripted by A C Vijeesh, the movie will be set in the backdrops of Ernakulam. Marthandan has confirmed that his project 'Pavada', starring will kick-start only after Mammootty's 'Acha Din'.

The filmmaker has made an impressive mark through his debutant movie 'Daivathinte Swantham Cleetus' which truly grabbed the attention of the moviegoers for its unique theme and narration. It was noted for its narrative style and Mammootty's look. AC Vijeesh, who had previously scripted Mammootty's Lal Jose directorial, 'Immanuel' will move his pen again for yet another venture.

Packed the basic elements like humour and thrills, Acha Dhin would reach theatres as a summer delight. Meanwhile, the actor is busy with his Christmas release, 'Fireman' helmed by Deepu Karunakaran. Mammootty will be seen in the role of a fireman Vijay, who has to confront some challenges in his career.

He will later join the sets of Siddique's 'Bhaskar The Rascal', which will also have Nayanthara in lead. Siddique and Mammotty have earlier worked together for movies including 'Hitler' and 'Chronic Bachelor', which were commercially success in Kerala box office. 'Bhaskar the Rascal' will bring both the filmmaker and actor together after a gap of 10-years. Produced by Mammotty under his own production unit Play House release, the movie will reach theatres in 2015 as a Vishu delight.

Mamootty has already committed for Lal Junior's Driving Licence, movies by Vysakh, Boban Samuel, Martin Prakkat-Anoop Menon team, Kamal, Anwar Rasheed and Vineeth Sreenivasan. Mammotty's recent release 'Vasham' is doing decent business in the box office. His upcoming release would be 'Pathemari' directed by Salim Ahamed.