Viswasam Athalle Ellam: A comedy entertainer

Vishwasam Athalle Ellam malayalam movie to be directed by Jayaraj Vijay featuring Shine Tom Chacko will kick start very soon. Ansiba Hassan will play the lady lead in the movie. Riding on the success of 'Ithihasa', Shine gives life to a struggling business man.


Shine Tom Chacko, the rugged looking young man who appeared as Choonda in Sunil Ibrahim's 'Chapters' has truly changed the hero's concept through his recent release 'Ithihasa'. The transformation of this young blood from supporting role to lead actor is an example of dedicated effort.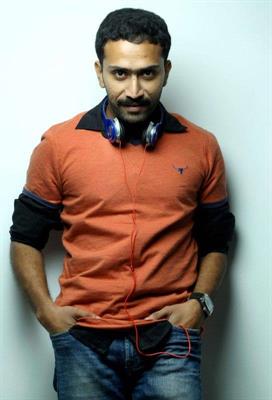 After grabbing interesting roles, Shine is all set to don the lead role in Jayaraj Vijay's upcoming project. Titled 'Vishwasam Athalle Ellam', the movie touted as a comedy entertainer, zooms into the life of a struggling business man who love to lead a lush life without giving out much pain and sweat. It spans through the happiness and disappointments which happens in his life. Ansiba Hassan has been roped to play the lady lead in the movie.

Jayaraj Vijay, best known for directing movies like Shudharil Shudhan and Money Back Policy would look forward to create his own space in the film industry through his new venture. Even though, the movie Money Back Policy couldn't perform well in the box office, it was a truly a laughter riot.

Meanwhile, the surprise success of 'Ithihasa' truly ignited the star value of Shine. Made with a minimal budget of 2.5 Crores, the movie won the heart of the movie lovers and even did good business in the box office. Shine was much confident about his character and wished to enact Albi, the protagonist.

As he got a role to exploit his talent, Shine did it unadulterated. The 'Itihasa' team will again join for a comedy thriller which is being planned to kick start from January 2015. On the other side, young actress Ansiba has a busy schedule with number of projects in kitty.

Her new movies include 'Uthara Chemeen', 'John Honai' and 'She Taxi'. Uthara Chemmeen is a love story set against the backdrops of sea. She would also be a part of the travel movie 'She Taxi' directed by Saji Surendran.