Upcoming new Prithviraj Malayalam movies in 2012 – Latest projects with release date

Upcoming new Pritviraj movies in 2012 with latest projects with release date are added here. Prithviraj is an emerging superstar in south India. Prithviraj is also active in Tamil and Hindi industries. Read more to know about upcoming movies of Prithviraj in 2012.



Job oriented Digital Marketing Courses in Kerala.
Call +91 8138875600 for details
Prithviraj after successfully completing 2011 with a number of movies in his account is now up with a bunch of movies in 2012. The year started with the release of "Masters" which is running successfully in theatres and reached box office win. In 2012, Pritviraj will feature the lead role in Simhasanam, directed by Shaji Kailas, Hero from super hit director Deepan, Louis Araman by Jackson Antony and Rijesh Antony, and Manjadikkuru from the female director Anjali Menon.


Manjadikkuru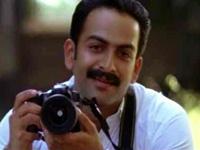 Manjadikkuru is an upcoming film of Prithviraj by the direction of Anjali Menon. The film tells the story in the period of 1970s. Vicky explained his experience while he comes for the funeral ceremony of his grand father along with his parents. They all are joined there and live for 16 days. During the time he had to witness various situations and emotions like fun, friendship and discovered more about him and his family. He returned back on his ancestral house after some decades. The film is produced by Vinod menon and Anjali Menon. Prithviraj handles the role of Vicky in this film. Thilakan, Kaviyoor Ponamma, Murali, Rahman, Bindu Panickar, Urvasi, Praveena, Sindhu Menon, Sreedevika, Jagathi Sreekumar, Sagar Shiyaz, Harisanth, Poojapura Ravi are done other major role in this film. The film is likely to release on 25th May 2012.


Hero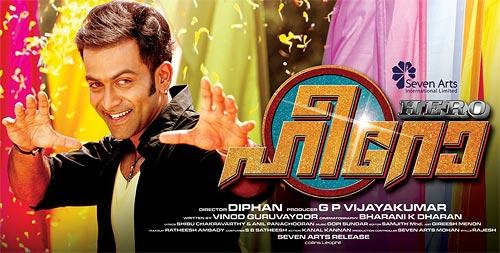 Hero is an upcoming Malayalam movie of Prithviraj directed by Deepan. Yami Goutham plays the pair role of Prithviraj in this film. The film tells the story of film inside a film. Prithviraj came as the dupe in film industry. His character name is Tarzon Antony. He is primarily a street rowdy and shifted to the assistant of fight master. He refused this job after some time, but due to the pressure of situations he rejoined the same job. These are background of this film. Bala, Sreekanth, Anoop Menon, Nedumudi Venu, Tahalivasal Vijay, KPAC Lalitha are the supporting cast in the movie. G.P. Vijayakumar produced this film under the banner seven arts international (PVT) limited. The film is likely to release on 18 May 2012.


Simhasanam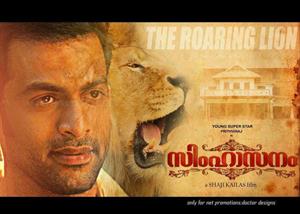 Simhasanam is an upcoming Malayalam movie of Prithviraj directed by Shaji Kailas. Vandana and Aishwaray are the heroines of this film. This film tells the story of relationship of father and his son. After the unexpected death of his father all the place that are handles by his father comes to his head and the problems regarding with it lead the thread of this film. Sai Kumar, Thilakan, Siddhique, Manianpillai Raju is the others who played major roles in this film. The film is produced by Chandhrashekharan under the banner of Malavika production. The film is likely to release on 17th October 2012.


Louis Araman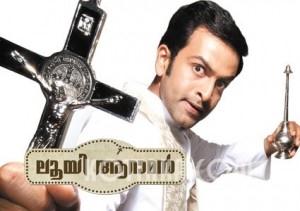 Louis Araman is an upcoming Malayalam film of Prithviraj directed by the team Jackson Antony and Rijesh Antony. After, Thejabhai and family Prithviraj back with a comic role through this film. The movie revolves around Louis, who is born after the long pray of his parents. They decided to spend his life to serve to God. But he has his own planning and this leads problems and through this thread film leads. Biju John and Santhosh Mathayi produced the film under the banner cinema movies.

Other than these movies there are few more movies are in line to release on this year itself. This will include May flower, Mumbi Police, Arival Chuttika Nakshthram, Bachelor party etc. are some of other movies which are announced.