Mr Marumakan malayalam movie released on 18th August, 2012

Mr Marumakan malayalam movie was released on 18th August, 2012. Read Mr Marumakan Malayalam Movie Review here. This article includes with complete information of Mr. Marumakan malayalam movie and its co-workers. Roll down to read complete details like releasing date, directors and team members of about Mr. Marumakan Malayalam Movie.


Mr. Marumakan malayalam movie included with top sparkling stars.Dileep is acting in a male leading charter as Ashok Raj while female leading character is Sanusha, who named as Raja Lakshmi. They both played a vital role in this movie. Mr. Marumakan was released on 18 August, 2012. It is one of the most welcome films in Kerala theaters and the people have greeted this film with a warm salutation.


Mr Marumakan Cast & Crew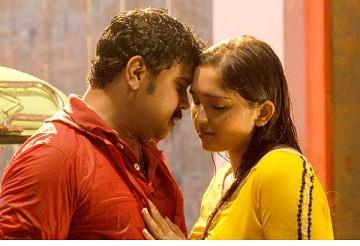 Mr. Marumakan Malayalam Movie integrated with powerful team members. The director this film is Sandhya Mohan, who is known for his dedication. The music director is Suresh Peters, who have composed entire songs with full heart and in the way to switch the entire populace of Kerala at an apex satisfaction. This film has mixed up with comedy track and romance track equally. The producer of this movie is Subair.Khushboo and Bhagyaraj have worked in this film in important and unique roles. The story of this movie has been written by Udayakrishna and Siby K.


Mr. Marumakan Malayalam Movie Story

Nedumudi Venu(Rajagopalan Thampy) is the father of Dileep who is a lawyer working hard to rid of the society from criminal issues. As like his usual film, this movie includes with lots of turns and corners with thrilling scenes. His role in this film, named as Balasubrahmanyam. Khushboo comes in the role of Raja Mallika, wife of Balasubrahmanyam. Ashok Raj, the leading men role acting as the strict and trustworthy lawyer in society. Certainly, the character so called as, Balasubrahmanyam faced lots of problems in his bank. In order to rid of the complete issues, he comes to the great lawyer, Ashok Raj. The women leading, Raja Lakshmi is one and only daughter for Balasubrahmanyam and Raja Mallika. In the basis of case meet, both Ashok Raj and Raja Lakshmi love each other. The end result will be a big question mark. Will Ashok Raj wins his project and his love gets success is the theme of this story. The entire scenes and dialogues will touch the entire heart for sure.


Theatre response of Mr. Marumakan Malayalam Movie

The theatre response is mind blowing. The big screen has enclosed by claps and appreciation. Few of the response given by viewers on 1st day show (18th August) are, this film is going to give a big twist in Malayalam industry, the sign of direction has been improved a lot from previous film, unexpected climax, the introduction of Dileep is marvelous, scripts and dialogues were hot enough. Thus, we can expect this will be a complete entertaining movie.

Book now and watch the Mr. Marumakan Malayalam Movie on theaters from 18th August, 2012. Hurry up and be the first person in greeting!!!