Mahatma Gandhi Memorial School Trivandrum, Kerala – Infrastructure facilities, Cultural activities

Mahatma Gandhi Memorial School in Trivananthapuram has gives an immense periodic way for children to learn. Knowledge is Wisdom. Knowledge is Experience. Knowledge is Education. The only way to gain knowledge is Schooling. Knowledge cannot be learned it can be experienced. Many peoples in society put forward their steps to teach knowledge through schooling. The detailed description about this school, facilities and infrastructure are described below in detailed features.


Mahatma Gandhi Memorial School is a private unaided school located in Trivananthapuram. Education in Mahatma Gandhi Memorial School is based on central board and based on learning through English. It is a coeducation school founded in 1983 by Aikya Pradayani Trust. It provides education from 1st to 12th standard. It gives the best possible quality of education around Kerala when compare to others. This school is full-fledged with facilities like laboratories, library, ventilated classrooms and play grounds.


Admission details of Mahatma Gandhi Memorial School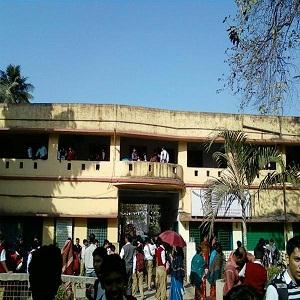 Yearly thousands of admission are opened for new students while the admission is available through online facilities also.


Infrastructure facilities

Lab Facilities: Computer lab facilities, Research lab facilities and chemical lab facilities are available with well ventilated manner and with well equipped order. The detailed descriptions about that are listed below.

Computer lab: More than 250 students make their presence at the lab at a time. It is fully covered and with drizzling weather inside the room with AC. Broadband connection is available to the students to gain knowledge and improve their innovative ideas.

Chemical laboratory: All chemicals needed for the students to do their practical prescription available. Separate equipments to the individuals and cab facilities also available.


Cultural Activities

Many competitions are conducted during cultural programs such as dance competition, quiz programs, youth festivals etc. the details as below.

Dance program: The school has a separate committee for dance and students are motivated to learn different kinds of regional dance. Many competitions are conducted in Inter school level. Many students are encouraged to attend Intra level competition to retain and show their talents. Commonly dance as Bharathanatiyam, kuchupudi, kathakali, likewise dance are taught.

Quiz: Students are prescribed with general knowledge inside their campus. They have a separate committee for Quiz and they conduct competition among various schools students. They won prices from central committee of general quiz, franklin quiz etc.


Sports performance

Mahatma Gandhi Memorial School organization has a separate committee for sports and they give training for various games such as Football, Cricket, Basketball, Volleyball, Tennis, Chess, Carrom and Table tennis. They have a separate stadium for indoor and outdoor games.
Many important games meets and journals are conducted in Mahatma Gandhi Memorial School. Sports committee won second price in state level basketball match and as like they won many prices.


Uniform details

Students inside the campus are with same look so they are dressed in equal uniform. White and blue is the main uniform color. Girls and boys are dressed with white top and blue bottom. Separate batch for students with school name that's the indication of Mahatma Gandhi Memorial School.


Hostel facilities

Separate hostel is available for both boys and girls with delicious foods. Foods are menued properly with hygienic vegetables and fruits. Separate canteen also available inside the campus for the hostel students.


Faculty members

All the faculty members are properly provisioned. They teach students with great motivation and made their students in a right carrier.
"Parents are the first teacher and teachers are the second parent" likewise organisation gives importance to their students and education.


Contact Address and Authorities

Mr.Ramalakshmi Arunachalam is the principal of this school. Mahatma Gandhi Memorial School is located in Kallummoodu, Balaramapuram, Trivandrum, Kerala, and Pincode-695501. Contact no- 04712602193, 04712604641 and Email id is mgmmodelschool@rediff.com.