Sainik School Kazhakootam Trivandrum, Kerala – Infrastructure facilities and contact address

Would you like to know about Sainik School Kazhakootam Trivandrum? Find here Sainik School's infrastructure facilities, departments, activities and contact address. The Sainik School is one of the greatest school in Kerala.


This Sainik school was started in the year 1962. This school is affiliated to CBSE. Initially the classes started for 5th to 8th standard students. Totally at that time there were 120 students and after 6 months class has been started for 8th standard with 12 numbers of students. Now there are totally around 630 students studying in this school. The main objective of this school is to develop the mind, character and body of the students to became a very good citizen. The main aim of this school is to bring the students mentally and physically strong.


Infrastructure facilities of Sainik School

This school has very good infrastructure like physical training, very good library, having Science Park, computer science labs, quiz, presentation and so many. Let us look the major and important facilities in detail manner.

Computer Science Lab: This school has totally around 40 desktops and with 1 server. These systems are interconnected and connected to the server. All the systems have internet facilities. The students here are having very good environment to learn lot of things. There is separate staff is assigned to the computer labs, so that staff will take care of the students doubts. The lab will function an all the weekdays from morning to evening.

Library: This school has very good library and this library environment also good. This school library has around 10000 collections of books and subscribed over 60 magazines in weekly or monthly manner. There is separate section called reference CD section, other than books this school library having more than 100 CD's for reference. So the students studying in this school can use this and get benefits.

Mess Facilities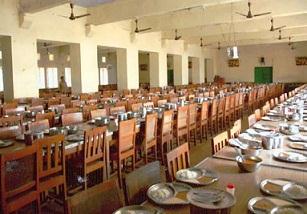 This school has very good mess facility. At the same time around 650 students can sit. The quality of the food is also good. There is separate committee for deciding the food varieties serve on each day. Those committe members will take care of the food quality and the food menus. For the function time the normal menu will be changed and some special items will be served to the students.

Other facilities:
• Science Park
• Obstacle Training
• Swimming Pool (Nearing
• Infirmary


Departments of Sainik School

Following are the various departments for the staffs in this school. So the students and parents can come to the respective department to meet the staffs.

• English Department
• Hindi Department
• Malayalam Department
• Mathematics Department
• Physics Department
• Computer Science Department
• Chemistry Department
• Biology Department
• Social Science Department
• Art & Craft Department
• Librarian Department
• Physical Training Department
• NCC (Training) Department


Activities of Sainik School

This school has both the indoor, outdoor and club activities. Following are the some of the activities in this school.

Outdoor Activities
• Adventure Courses
• Educations Tour
• Games & Sports
• Excursions

Club Activities
• Dance
• Art & Craft
• Communication skills
• Karate
• Library
• Nature Club
• Quiz
• Ship Modeling
• Photography
• Yoga

Indoor Activities
• Debate
• GD
• Quiz Competition
• Essay Writing Competition
• Presentations
• Symposium


School Admission Criteria

There is admission only to the students for 6th standard boys and for 9th standard boys. Boy's minimum age should be 10 years old and maximum 11 years old is eligible to join in 6th standard. For 9th standard admission the boy age should be between thirteen and not over fourteen. For students joining in this school has to pass the entrance exam. For every year January third Sunday this school will conduct the entrance exam for admission process for 6th standard and 9th standard boys.


Contact details of Sainik School

Sainik School,
Kazhakootam,
Sainik School (P.O)
Trivandrum - 695585

Office Timing to enquire details:
Office Hours: 8.30 AM - 1.30 PM and 2.30 PM - 4.30 PM
Saturdays - 8.30 AM - 1.30 PM
Sundays or public Holidays - Closed

Contact Numbers:
Principal: 0471-2418247
HM: 0471-2418247
Registrar: 0471-2418247
Main Office: 0471-2167590
Fax: 0471-2418790

E-mail: sainikschooltvm@gmail.com
Website: www.sainikschooltvm.org