Trivandrum International School, Kerala – Infrastructure facilities, Courses and Contact details

There are many international schools in Kerala among that Trivandrum international school is the best and first international school in Trivandrum. This summary includes detailed description about facilities, admission details, rules of the school and contact details. Take a glance and know the details about it.


Trivandrum international school was started in the year of 4th August 2003. This school is the first international reliable school in Kerala at Trivandrum capital city of Kerala state. The school is about 17acres campus and at the peak position in Trivandrum city. Many concern of this school are spread over Kerala in that main one is kinder garden school for Kids located in Belhaven gardens, Kowdiar. This is blessed with full-fledged facilities for learning, extra curriculum, faculty and boarding. The detailed descriptions about this are below scroll down to know the details.


Extra credentials for Trivandrum international school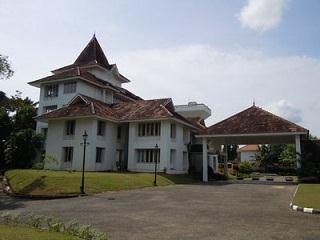 School acts as an accreditation center for Cambridge University and it is certified under Indian school certification examinations. This school is the first school with Cambridge University link and courses. Diploma course also offered for students under training.


Infrastructure facilities of Trivandrum international school

Laboratory facilities: Computer lab is with air conditioning, technical laboratories with well equipment and with safety. Nearly 150 students can place inside computer lab at a time and with broadband facility. Student can develop their through online facility of learning.

Library: Outside their academic studies students is provided with general knowledge. Student can furnish their by reading and increase their reading abilities through library. 5000 books are inside library for students including foreign journals. Novels, magazines and international journals are available inside library.

Accommodation detail: Separate hostels for both boys and girls are available inside the campus. Campus has a separate hostel for Non-resident of Indian category. Day's scholar students have separate pick-up and drop facility with air-conditioned buses. Transport under safe condition each bus is accommodate with two staff f or security purpose. Quarters are provided for faculties inside with full sophisticated environment. Hostel students are with good hygienic foods. Separate hall for learning and halls for entertainment like TV rooms. Indoor and outdoor stadiums for games like tennis, badminton, volleyball, basketball etc. Medical facilities are for sicked students available inside hostel.


Admission and faculty details of Trivandrum International School

Admission details: Admissions are opened for students from LKG-11th standard in the month of May and June. Student from Foreign countries got admission through Non-resident of Indian category. Contact details for admissions are Kavitha V.K phone no: 09562286565 and Manna R Phone no: 098474164674 these two members are admission executives. Mail address for admission is admissions@trins.org.

Faculty: Separate faculty members with high qualification are appointed inside campus for teaching. Faculty members teach their students under self confident and sensitive with subject knowledge. Every session is provided with practical session along with theoretical session. Faculty treat their in a friendly manners and make learn with high ability.


Extra courses and Curriculum activities on Trivandrum International School

Extra courses offered: Special Diploma course is offered by Cambridge University inside campus and certified. Many vocational courses are conducted for students to qualify their knowledge. Extra classes like dance class, other language training, swimming classes etc are conducted for students apart from school training. Extra tuition class is also available for students inside school campus.

Extra Curriculum: Students are trained with games such as volleyball, basketball, tennis and chess. They are allowed to prove their talents in outside state level competition. Sports team won may prices in state level competition. Won state level 2nd price in chess competition conducted by Health club.


Contact details and address of Trivandrum International School

Trivandrum international school, Edackode post, Korani, Trivandrum-695104, Kerala, India is the address and contact no is: 91471 2619051, fax no: 91471 2619516. Email id is tis@trins.org.