Brilliant Tutorials Pvt Ltd Ravipuram, Kochi – Admission, Courses and Contact Details

Brilliant Tutorials Pvt Ltd Ravipuram, Kochi – admission, courses and contact details are given here. Most of the people are willing to contribute their life and work for their nation. According to these peoples willing many institutions are interested to give coaching for the interested candidate and get success in their thought. In these criteria Brilliant Tutorials pvt ltd put forward their steps and starts their coaching for the students.


Brilliant Tutorials Pvt Ltd is one of the best Coaching Center in Kerala which has the following Courses such as IAS coaching, Bank clerical coaching, AIEEE coaching, IIT coaching, MBA entrance coaching, Medical coaching. All Faculties are well experienced and they are giving very good efficient training to the students. It is perfect and genuine institution for all students.


Brilliant Tutorials pvt ltd facilities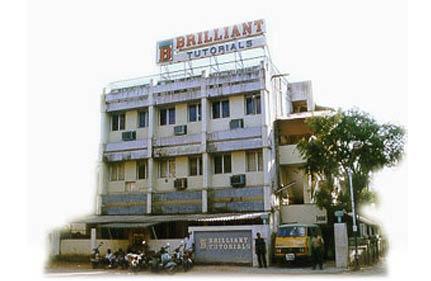 Admission details: Interested students are permitted inside institute for training. Direct admission and application submission through online mode is available. Interested candidates contact the administrator directly. Fees as per the institution norms are collected from the students. During the starting period , only 5 students get into the institution. Later 150 students per batch are getting into the institution for training

Course offered: IAS coaching, Bank clerical coaching, AIEEE coaching, IIT coaching, MBA entrance coaching, Medical coaching these are the coaching mainly offered for the students. Course offered and admission selections of course are based on the student's opinion.

Library details: Library is covered with new books. Broadband facility is arranged for students and staffs reference and learning. Nearly 500 books are placed inside library. Mainly it includes magazines, periodicals, journals and bibliography of legends.

Faculty details: Faculty appointed inside institution is mainly with high knowledge and training. Faculty with good analytical skills and general knowledge is appointed for students training. National and International level school experience is highly preferred. Salaries are given as per the company norms. Faculties are instructed to treat the student's friendly and without any partialities. Full time and half time employment are available to the faculties.

Duration of course: Based on course selection, duration of each course varies. Mainly 3 months, 6 months and 1 year these are the coaching duration offered for the student's benefits.

Infrastructure facilities: Mr.Murali was the chairman of Brilliant Tutorials pvt ltd. Building construction is of lavish infrastructure.5 classrooms and 1 seminar halls is constructed. Air-conditioning is provided inside seminar halls for students benefits. Environment does not affect the student learning.

Hostel details: Hostel is arranged for interested students with full furnished and with security for both boys and girls.

Achievements: Per year 5 students get through the examination. 5 state level awards from various legend for their activity.

Vision and mission: "Provide knowledge" this is the vision and mission of the students.

Contribution for poor: For every year 15 students under poverty line are admitted inside premises with free education.


Address and contact details of Brilliant Tutorials Pvt Ltd

3/4210 ground floor, MG road, near Sarada Math, Ravipuram, Kochi and Ernakulam-682016 this is the address for Brilliant Tutorials pvt ltd Academy. Phone number for contact is (0484)4028770 and 4028771.