Raj News malayalam channel gearing up for January 2013 launch

Raj News malayalam channel is gearing up to get launched in January 2013. Even though the launch date of Raj News is not yet announced, it is much sure that the channel will have a grand launch in 2013. While a couple more news channels are on the preparation for release, the arrival of Raj News will add a new chapter to the ongoing channel culture in Kerala.




Looking back at the history of media in Kerala, the print media had contributed a lot to the people as they could witness their growth along with popularity of news papers. Keralaites would have long stories to say about their experience getting updates about the happenings around the world through these print media.

It is also much encouraging to know the boom of visual media which had added a lot to the viewers making them start a day and end it before their television sets. There were days when people had to depend upon government owned Doordarshan to get them entertained. After two decades of time, there had been a viral change in technology which brought new opportunities for visual media which brought many players to launch channels.

Currently, Keralalites around the world can enjoy a number of malayalam channels including channels dedicated to news, entertainment and spiritual thoughts. Adding one more to the channel culture in Kerala, Raj News which functions under the Grand Kerala Broadcasting Ltd will start operating from Thiruvanathapuram very soon.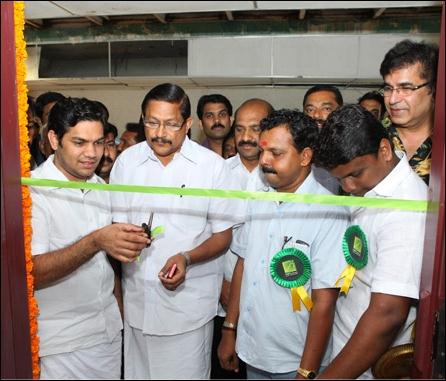 Being a committed media, the channel aims to provide complete entertainment to the people giving prime importance to news, movies, songs and games along with a wide range of other programs. The channel is well equipped with the latest technology and will offer vivid programs which will be available through television, internet and mobile too.

The more ambitious team which plays a key role behind the channel is looking forward to bring Keralites together as one unit which eventually helps them to share their feelings. Living in a high dynamic environment, the channel will exchange knowledge with other duly upholding the values and enrich others to live better. Pooling into the technological possibilities, the channel will give much importance to their creativity.

Adding more to excitement, the channel will have a wide range of programs which could satisfy all with put the age barrier. The channel will carry on shoulders, the best programs giving adequate importance to Lifestyle, Health, Cinema and Foodie etc. The channel is proud of having a well experienced team equipped with competency with managerial, technical and leadership qualities who could contribute more to the channel. Getting the best in the town, the channel had done a tight ground work to gather writers, artists, professionals and technical experts to mould the channel to its best.

Raj News malayalam channel, promises new opening for the viewers who are expecting a better television culture. The channel will get operational from 2013 along with Mathrubumi News Channel and Media One TV which are also gearing for a vibrant launch in the new year.