Janam TV malayalam channel to be launched in 2013

Janam TV yet another malayalam channel will be launched in 2013 aiming at filling the vacuum between reality and common man. After a majestic 2011 with a couple of channels, the Keralities are waiting for the arrival of a number of regional channels including Mathrubhumi News, Raj Malayalam News, Kappa TV and Janam TV too. The channel will give prime importance to educating the public and creating patriotic thoughts. Read more to know about Janam TV.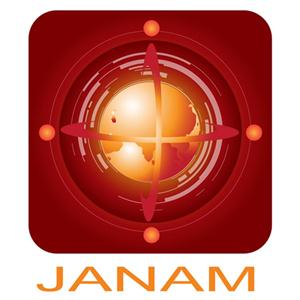 The visual media do play an important role in shaping the voice of the public in all sense. Alike the print media, visual media do get time to time responses which eventually makes people aware about the happening around the world. Other than entertainment, the channels are known for educating the youth and getting them updated with the trends and technological advances which happen to occur at regular intervals.

Even though there are 100's of channels giving news and information, entertainment and news on sports, a typical Keralaite will not get satisfaction without getting in touch with the channels which runs his mother tongue. Fully charged with around 20 regional channels, new companies are gearing up to get in touch with the viewers who are ready to welcome all which are aimed at entertaining them. The year 2013 will witness a real channel war as a number of new channels are gearing up behind the screen to go live in the first quarter of 2013.

If a particular generation had spend their time getting attached with 'Doordarshan' two decades ago, the current generation are blessed with more than a handful of channels which had become a part of their life. While Mathrubumi News Channel, Media One TV and Raj Malayalam News are expecting a quick launch in 2013, yet another channel titled as 'Janam TV' will make their way in very soon.

The channel consists of a group of visionaries having much experience in the field of print and visual media known for their proficiency as journalist will head 'Janam' which will emphasis more on educating the public and imbibing patriotic thinking.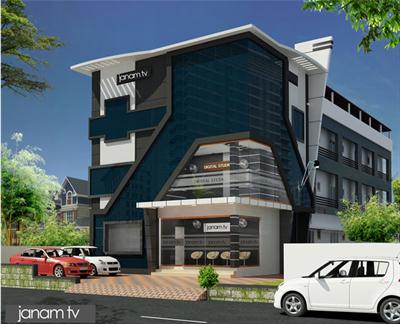 Janam wants to establish them as a media which could fight against social justice and corruption in the country. Focusing on news and current events, the channel aimed to unleash truth with socially committed programs embedded with modern concepts. To keep the quality, the channel will be equipped with ultra modern technology which would suit time. Even though there are a number of channels in Kerala.

Janam which aims to make attractive programs with the help of an effective management keeps an eye on the future and wish to get into the top list in a couple of years time. The channel will be run by efficient and intelligent individuals who could create novel thoughts and strategies. Concerned with the business community, the channel will have market oriented news focusing on strategies adopted for buying and selling.

Janam is currently on the process of doing ground works which will enable them to make a flying start during the official launch which is set for early first quarter nest year while Mathrubhumi News, Raj Malayalam News, Kappa TV and Media One will also unpack in 2013.