SIM malayalam movie: Deepak Parambol donning hero under Diphan's direction

SIM malayalam movie which bring yet another youngster Deepak Parambol heading as hero under Diphan's direction. Ann Augustine will play the female lead in the movie which would have a comedy treatment. The script of SIM is handled by Sathish and Suresh who had done the writing for My Big Father. Read more to know the story and details about SIM.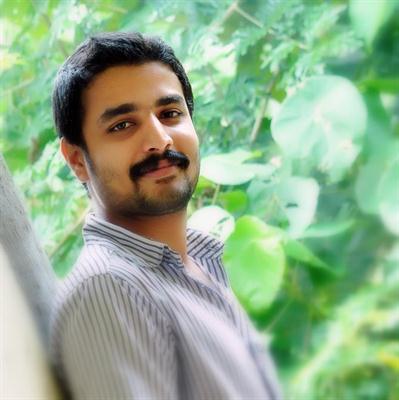 Malayalam film industry has given a handful of opportunities to young talents who have proved their mettle with their majestic appearance on screen. While the year 2012 has already clocked 100 plus movies released during 11 months of time, a number of movies are on the premature stage gearing to unveil in 2013. Adding one more it to the line would be 'SIM', directed by Diphan who had created waves with Puthiya Mukham.

The movie made an earth shattering opening at box office which was more than a debutant could dream. His talent behind the screen was much praised by movie lovers while the movie had given double plus to Prithviraj and his acting career. Coming out of the shades of Shaji Kailas, Diphan helmed yet another project with Prithviraj titled 'Hero', a much hyped movie which was not that much powerful to create ripples.

Any way after wrapping the shooting of Gangs of Vadakkumnathan with Unni Mukundan, Diphan is back in business with 'SIM', a movie which is creamed with comedy at its best. Taking a step backward, Diphan has opted for a comedy treatment in his new venture keeping action themes reserved. Deepak Parambol who had made a grandiose outing as a young communist in Thattathin Marayathu, is casted in lead in 'SIM' along with Ann Augustine as the leading actress.

Deepak who had earlier appeared in Vinneth Sreenivasan's directorial debut 'Malarvadi Arts Club', caught the eye balls of film enthusiasts and film makers who played a prominent character which added a reason for the grand success of the movie which was tagged 'block buster' in box office.


Job oriented Digital Marketing Courses in Kerala.
Call +91 8138875600 for details


Deepak Parambol yet another product of Vinneth's school of acting, proved his mettle donning the role of Comrade Manoj in 'Thattathin Marayathu' which well accepted by the young movie freaks giving lot of appreciations from day one of the release of the movie. Backed by the support of his family, well wishers and friends, Deepak shared his excitement getting featured as lead in Diphan's comedy flick which deals about the mobile phones and its influence on the lives of youngsters. Being a MCA graduate from the University of Calicut, Deepak aims high with 'SIM' which is expected to bring a real break in his film career.

Ann Augustine will play the female lead in the movie while the script of the movie is being helmed by Sathish and Suresh who had been the back bone behind the theme of My Big Father. So let us hope, the movie would be a stepping stone for Deepak who carries the talents which are yet to be unearthed by film makers.