K C Shankar - Unni Mukundan face to face in Samrajyam 2

K C Shankar, much known in Bollywood and south Indian movies will don as Vikram Das, villain in upcoming malayalam movie Samrajyam 2- Son of Alexander. Being a sequel for blockbuster Samrajyam, Son of Alexander directed by much acclaimed tamil director Perarusu will be a big budget movie, even seen in malayalam produced by Ajmal Hassan and Byju Adithyan spending 25 Crores.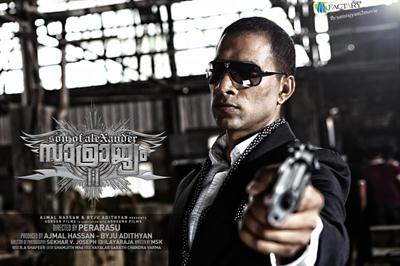 Samrajyam 2- Son of Alexander, an upcoming malayalam movie to get released in 2013 will be a grandiose visual treat for the viewers experiencing something special which haven't been seen in malayalam yet. Following the path of 1990's blockbuster movie Samrajyam, its sequel produced by Ajmal Hassan and Byju Adithyan will have Unni Mukundan to lead the game as Jordan, the son of Alexander.

Shot at exotic locations including Spain, Australia, Dubai and England, Samrajyam 2 made of a budget of Rs 25 Crore will bring a long line of experienced hands both back and in front of the camera. This gangster movie packed with thrilling dialogues, colourful songs and breathtaking action sequences. Unni Mukundan who dons the title character Jordan will have face challenge given by Vikram Das played by K C Shankar.

Well known among theatre circle as a stage performer, Shankar has won the hearts working with 'The Phoenix Players', a much popular theatre in Mumbai. Added to this, Shankar has kept his charisma alive appearing in Bollywood and South Indian films too. His association with a couple of prominent theatre groups proved to be a stepping stone for his modeling and acting career.

Shankar who plays a baddie (villain) in Samrajyam 2 would set the screen to fire with his inimitable acting talent. Shankar, grown up through ages has gathered courage and maturity which is much required for a professional actor.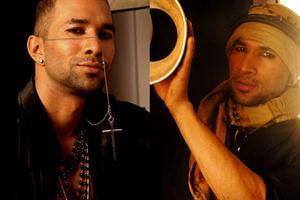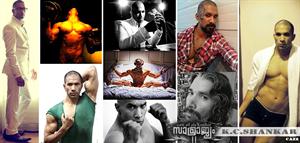 Born in Bangalore, Shankar had experienced his life rolling in Moscow, Delhi and Mumbai. His hidden skill of acting was nurtured at theatre, which provided him the basic lessons of emotions and acting which gave him confidence and direction in life. Kadayam Chellam Shankar, who will be featured in Sabbir Khan's next movie Heropanthi, is not ready to compromise his theatre interests for material gains.

Shankar who keeps a passion for reading, cinema, cooking and travel has lend his face for a number of television ads including TVC- Indus Ind Bank, Shoppers Stop, Hero Motors, Hero Honda Hunk etc while his popular stage plays include "Still Life" "The Good Doctor" and "Ek Tha John". Keeping his presence in Rebel (Telugu), Agent Vinod (Hindi) Virudhagiri (Tamil) and Guzaarish (Hindi), Shankar is eyeing on his upcoming bollywood assignments John Day and Project Shree.