Rajeev Pillai Malayalam Actor - Profile and Biography

Rajeev Pillai, the Malayalam actor's profile and biography is given here. He has entered the big screen after his majestic performance in the previous season of CCL. Read below to know more about Rajeev Govinda Pillai's early life, entry into films, filmography and future projects.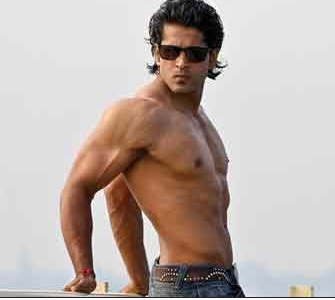 Can a cricket match turn the life of a film star? The answer is yes, at least in the case of Rajeev Govinda Pillai popularly known as Rajeev Pillai. He is an Indian film actor predominantly appeared in Malayalam movie industry. He hails from Kumbanad of Pathanamthitta district. Rajeev Pillai entered into the Big Screen after his glowingly performances in the previous season of CCL matches for Amma's Kerala strikers. He is a dentist by profession, but the fashion bug, bit him while doing his masters in London and that changed his career. From childhood itself his desire was to become a well-known cricket player which became true after the initiation of CCL.


Entry into movies

Being a model is the easiest way to open the door into filmy career in case of majority of models. It has come true in Rajeev Pillai's life too. However, his stepping into the limelight of movie industry doesn't seem to be through a smooth path. Rajeev exemplifies the fact that models in Kerala are not valued in their home grounds. Even though he was a regular participant in Lakme Fashion week, the Wills Lifestyle Fashion Week, the Couture Week and so on, Mollywood has shown reluctance towards him to give a place in the Malayalam movie industry. Rajeev has also walked on the ramps for Tommy Hilfiger and for designers such as Abhishek Dutta, Chaitanya Rao, Digvijay Singh, Varun Bahl, Arjun Khanna, and Karan Johar. There is a misconception that Malayali males are genetically 'unfit.' He had broken this mis-concept with his proverbial six pack abs. He was very much unhappy with this rude manner against him and for not giving him a good role in Malayalam movie industry. Now, with his majestic performance in CCL he had become familiar to every Malayalees.


Filmography

Rajeev had appeared in movies like "Tiger", "Anwar" etc in the label of junior artist. However his lead debutant entry was in the film, "City of God" in the role of a villain. He had appeared in movies including "Bombay March 12", "Thejabhai and Family", "Veendum Kannur", "Kaashh", "Karmayodha' etc. He has also appeared in Hindi movie "Kamal Dhamal Malamaal". Malayalam movie, "My Fan Ramu" which is the joined production of CCL team members was his debut entry in lead role.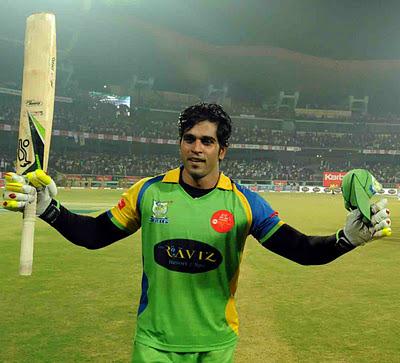 Future projects

Rajeev Pillai is now getting busy with a number of movies both in Malayalam and Tamil movie industry. He is doing an important role in "Left Right Left" directed by Arun Kumar Aravind after the success of the movie "Ee Adutha Kalathu". Murali Gopi and Bhavana are casted in lead roles in this movie. Rajeev Pillai is now debuting in Tamil movie industry along with Ilayadhalapathi Vijay in A L Vijay's next project "Thalaiva". Amala Paul is casted in the female lead role.


Rajeev Pillai in CCL

Rajeev Pillai was the star cricketer in Kerala strikers' team in last year celebrity cricket league. He is a good batsman as well as a bowler. He had also leaded the team in the absence of Mohanlal and Indrajith. In the third season of Kalyan Jewelers CCL 3, Kerala fans are expecting more from this talented guy. Being the cousin of the Indian Cricket player Sreesanth, Rajeev Pillai too have cricket in his blood.