Sunny Wayne Malayalam Actor - Profile and Biography

The profile and biography of the upcoming actor Sunny Wayne is given below. He was able to mark his presence in the film industry through his first Malayalam movie "Second Show" itself. This actor has many more films to his list. Read below to know more about him.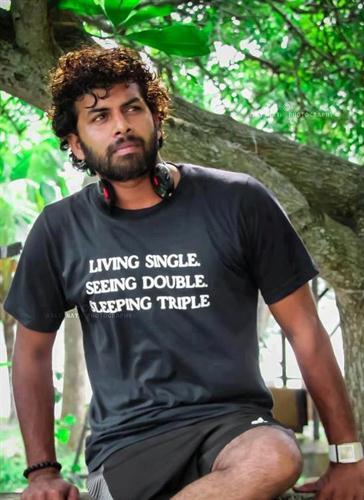 Sujith Unnikrishnan is popularly known by his stage name Sunny Wayne. He is an upcoming Malayalam actor who came into the film industry in the year 2012 through the Malayalam movie "Second Show", directed by Srinath Rajendran. Sunny Wayne's role in this movie is as 'Kurudi' whose original name is 'Nelson Mandela P. P.'. This film had a good collection and had ran for 100 days. He had shown outstanding performance in this movie and had became popular through the fist movie itself.

Sunny's next movie was the romantic movie of the year "Thattathin Marayathu", directed by Vineeth Sreenivasan, the son of the renowned actor Sreenivasam. Sunny Wayne, gave life to 'Majeed', in the Smart Boyz Gang through this movie. This movie also had good collection. In short his first two movies gave him a good start in the film industry.

The year 2013 is another lucky year for the talented actor Sunny Wayne. His first movie of the year is "Nee Ko Njaa Cha", a comedy film directed by Gireesh. Sunny Wayne had an important role to play in this movie. Even though he has a villan look, his role in this movie was 'Roshan', a cosmetic surgeon and a Casanova by nature. His second movie of the year was "Annayum Rasoolum", directed by Rajeev Ravi.

Sunny Wayne has a handful of movies in his hand for the year 2013. "Neelakasham Pachakadal Chuvanna Bhoomi" directed by Sameer Thahir, "Chewing Gum" directed by Praveen M Sukumaran, "Black Berry" directed by K.B Madhu, "Raktharakshassu 3D" directed by Paul Factor, "Koothara" directed by Srinath Rajendran, "Pithavinum Puthranum Parisudhalmavinum" directed by Dipesh T, "Monkeys" directed by Lijin Jose, "Fifth Call" directed by T.K.Rajeevkumar etc are some of his upcoming movies.