Muktha (Bhanu) Malayalam Actress - Profile and Biography

The profile and biography of the Malayalam actress Muktha is given below. Don't you remember the small girl who appeared in the film "Achanurangatha Veedu"? Yes, Muktha is the youngest daughter of Salim Kumar in that movie. Aren't you eager to know about her and her career? Then what are you waiting for? Go on and read the below article to know more about her.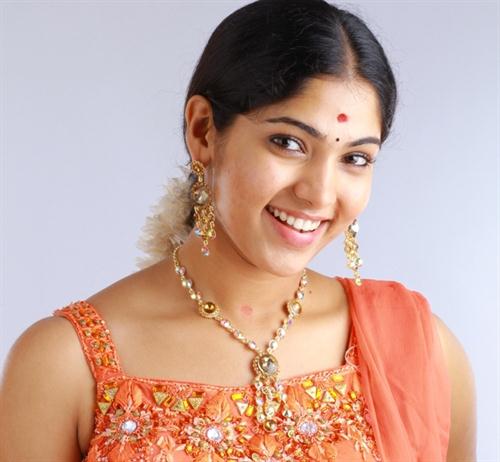 Biography

Muktha Elsa George, the smart little young actress is commonly known by her stage name Bhanu or simply as Muktha. She is a South Indian actress who was born on 1991. She has so far performed in Malayalam, Tamil and Telugu movies. Muktha has appeared in television serials and then she stepped into film industry. Her entry into silver screen happened in the year 2005.


Filmography

Muktha has started her career as a television artist then she moved on to big screen. This happened in the year 2005. She made her first attempt in the movie "Ottananayam", as Aravindan's sister. But it was her next film which had brought her lot of fame. The movie was "Achanurangatha Veedu", directed by the veteran director Lal Jose. Muktha gave life to the character 'Lisamma', a Catholic Christian girl. This movie tells the story of a father who has three daughters. The main plot of the film revolves around the youngest daughter, Lisamma. Salim Kumar appears as the father who has no sleep as he needs to protect his daughters from the cunning people in this world. In this movie, Muktha, who appears as Lisamma was able to conquer the hearts of the viewers as a innocent girl who falls into a trap. Hence with her first film itself Muktha was able to find a place in the minds of viewers.

In the year 2006, Muktha appeared in a Telugu movie "Photo". It was her debut Telugu film. In this movie the name of her character was 'Bhanu'. Muktha made excellent performances in this movie as well. In the year 2007, her debut Tamil film, "Thaamirabharani" was released. In this movie she gave life to the character 'Bhanumathy Saravanaperumal' and thereafter she came to be known as Bhanu instead of Muktha. This film was directed by Hari starring Vishal, Muktha(Bhanu), Prabhu, Vijayakumar, Nadhiya and Nassar in the lead roles. Taking into consideration the tremendous performances put forward by Muktha in this movie, she was nominated for Vijay Award for Best Debut Actress in Tamil. The movie was declared as a super-hit at the box-office.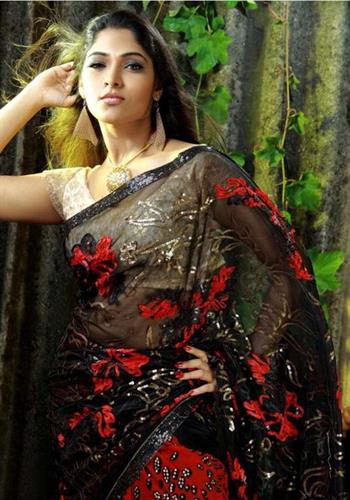 "Goal", directed by noted director Kamal and "Nasrani", directed by the renowned director Joshy are her two Malayalam movies released in the year 2007. In the movie "Goal", she appeared in a supporting role as 'Mariya'. Muktha gave life to the character 'Annia' in the movie "Nasrani" and the film was an average hit at the box-office. In 2009, Muktha appeared in three films, two Malayalam and one Tamil film. One among them was "Hailesa", directed by Taha. In this movie Suresh Gopi and Muktha Elsa George played the male and female lead roles respectively. The next film was "Kancheepurathe Kalyanam", where Muktha appears as Meenakshi. The film was directed by Fazil Jayakrishna starring Suresh Gopi, Mukesh, Muktha George etc. The Tamil film was "Azhagar Malai", directed by S. P. Rajkumar. Bhanu was really lucky to get a chance in this movie and she played a character opposite R.K.

Bhanu's next Malayalam film was "Avan", directed by Nandan Kavil. This was the debut film of the popular playback singer Vijay Yesudas. The other artists where Bala and Muktha. "Khilaafat", "Holidays", "Chaverpada" etc are her other movies released in the year 2010. In 2011, Bhanu started off with a Tamil film "Sattapadi Kutram", directed by S. A. Chandrasekhar. In this movie she appeared in the lead role as 'Poorni'. Soon after this movie, Bhanu made a special appearance in the Tamil film "Ponnar Shankar", directed by Thiagarajan. "Shivapuram", "The Filmstaar", "Ee Thirakkinidayil", "Manthrikan", "Pudhumughangal Thevai" etc are her other movies.


Upcoming movies of Muktha George (Bhanu)

Muktha Elsa George, who has proved that any character can be confidently given to her has a couple of movies in her hand. She, who has entered the silver screen in 2005 and has now shown her talents in Malayalam, Tamil and Telugu movies. Muktha has appeared in glamorous roles as well, it might be a reason why the youth are attracted towards her. "Moondru Per Moondru Kaadhal" (Tamil), "Room No. 9B" (Malayalam), "Ginger" (Malayalam), "Vaaimai" (Tamil) etc are her upcoming releases.