On The Way: An ultimate fun ride waiting for you

On The Way malayalam movie directed by debutant Shanu Samad (Shanu Samath), will feature Irshad, Sidharth Siva, Siju Raghav, Anoop Vijay, Jagadish, Indrans, Mamukkoya, Bhiman Raghu, Sathar, Sunil Sugatha, Vinod Kovoor, Swasika and Surabhi. It tells the tale of three youngsters who run from one trouble to another. Produced by Shajimon under the banner of Canara Productions, the script and dialogues of the movie are penned by Siju Raghav. Sejo John has set the tunes for the lines of Santhosh Varma and Siju Ra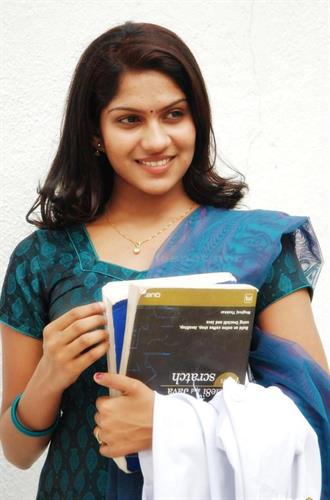 The entry of new comers into the film industry are quite good examples to show how young talents are looking forward for a better career in movies. Even though there would be many reasons for the young brigades to land in the field, no one can deny the fact that passion and interest would stand common attached to their interest. Adding one more to the line of ardent filmmakers, here come Shanu Samath(Shanu Samad), who is currently working on his directorial debut 'On The Way'.

The movie would be a laugh riot which tells the tale of three youngsters who run from one trouble to another. The incidents to be followed in their life make the story. Manu (Siju Raghav) works in the workshop in Kochi which is owned by Bakker.

Shocked to hear the death of his employer Bakkerrkka, Manu goes to his house at Malappuram along with his friends Kishore (Sidharth Siva) and Sudhi (Anoop Vijay). After attending the funeral functions, the three friends return to Kochi in the night. On their way back home, they met a drunkard man, Raveendran (Irshad). The three helped him to reach his home.

As they reached the house of Raveendran, troubles were waiting to welcome them. People alleged that, the three youngsters had done the robbery which took place in the house of Raveendran. Frightened by the situation, they attempted to escape from the scene.

But they were greeted by the news of Raveendran's death which brought the next dilemma. Manu, Kishore, and Sudhi couldn't make them free from problem as they followed him one after another. The efforts to get rid of the problem make the story of 'On the Way'.

The movie will feature Irshad, Sidharth Siva, Siju Raghav, Anoop Vijay, Jagadish, Indrans, Mamukkoya, Bhiman Raghu, Sathar, Sunil Sugatha, Vinod Kovoor, Swasika and Surabhi. Produced by Shajimon under the banner of Canara Productions, the script and dialogues of the movie are penned by Siju Raghav.

Sejo John has set the tunes for the lines of Santhosh Varma and Siju Raghav. Anoop Vijay, who made his big screen debut with 'Ennu Swantham Janaki Kutty', is back with 'On The Way' in a powerful role. Set at the backdrops of Malapurram and Kochi, the movie will be much interesting to keep the audience intact.