Pattam Pole will feature Dulquer Salaman as a Tamil Brahmin

Dulquer Salaman's 'Pattam Pole' is the upcoming Malayalam movie directed by Azhakappan. 'Pattam Pole' is the debut directorial venture of the famous cameraman. Dulquer Salaman will do the role a Tamil Brahmin in the movie. From the words of the director 'Pattam Pole' will be an all out commercial entertainer telling a love story of the time. Read more about Dulquer - Azhagappan team's 'Pattam Pole' in this article.


Pattam Pole is an upcoming Malayalam movie of the young Malayalam star Dulquer Salmaan. Famous cinematographer in Mollywood Azhagappan will make his directorial debut with Pattam Pole.

According to the director Azhagappan, Pattam Pole will be an all-out commercial film with a story-line lot of people can relate to. The cinematographer turned director also had expressed his hope that the movie would hit it well off among the current generation.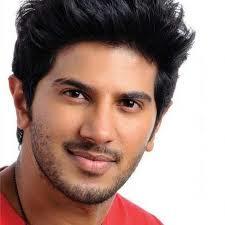 Azhagappan is known for his outstanding works with camera. 'Arabiyum Ottakavum Madhavan Nayarum', 'Ozhimuri', 'Arike- So Close' etc are few movies he has captured beautifully. He had directed a tele-film titled 'Anna'. 'Salute', a movie for the Army, was his another directorial venture, but the movie never made into theaters. Pattam Pole is a completely commercial film from Azhagappan. It is written by Gireesh Kumar and will be produced by Karunakaran. Gireesh Kumar had penned scripts for super hit family films like 'Veruthe Oru Bharya', 'Bharya Athra Pora' etc.

Dulquer Salman, son of great actor Mammootty, has been a star attraction since his entry into the film industry. So far the actor had completed four movies – three of them were accepted by the fans and critics whole heartedly. Dulquer Salman's 'Ustad Hotel' had won the National Award of being the best popular film.

His latest movie 'ABCD – American Born Confused Desi' is running successfully in theaters. The next film of the actor is 'Neelakasham, Pachakadal, Chuvanna Bhoomi'. Dulquer Salman will join for 'Pattam Pole' after this.

Dulquer Salman will be seen in the role of a Tamil Brahmin in Pattam Pole. Pattam Pole is the love story of this Tamil Brahmin who is living in Kerala. The plot of the movie is settled in Kuttanad and Thanjavoor.

The film will also mark the entry of Malavika Mohanan into Malayalam film world. Malavika Menon is the daughter of Bollywood cinematographer K U Mohanan. Malavika Mohanan is the heroine of the movie and plays the role of Dulquer's love in the movie.

Anoop Menon is paired with Archana Kavi, will also be doing an important role for the film. Pattam Pole will also see the teaming up of Dulquer Salman and celebrated script writer come actor Anoop Menon for the first time. Other cast includes Ilavarasu, Nandu and Maniyanpilla Raju.

The movie will be released in 2013.