Sunny Wayne Upcoming Malayalam Movies in 2013 - Complete List

Sunny Wayne upcoming malayalam movies in 2013 are given here. Malayalam film actor Sunny Wayne has very promising new films in 2013. The actor is becoming busy in Malayalam movies with youth oriented movies. His new projects are 'Neelakasham Pachakadal Chuvanna Bhoomi', 'Starring Pournami', 'Koothara', 'Chewing Gum', 'Safari' and 'Raktharakshassu 3D'. Read more to know about Sunny Wayne's upcoming films in 2013.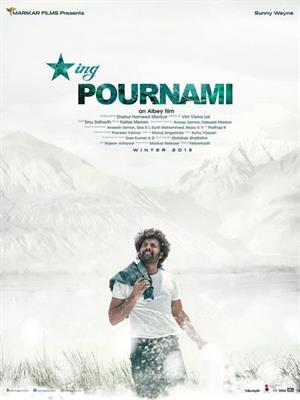 Sunny Wayne is one of the sought after young actor in Malayalam films with handful of upcoming movies in his kitty. Introduced to the Malayalam film world through 'Second Show', the actor has created his own space in Malayalam with his unique dialogue delivery and acting. All his movies are accepted positively by the audience. Even a cameo appearance of the youngster in Vineeth Sreenivasan's 'Thattathin Maryathu' was able to create waves in theaters. The upcoming Malayalam movies of Sunny Wayne are given below.

'Neelakasham Pachakadal Chuvanna Bhoomi'
'Neelakasham Pachakadal Chuvanna Bhoomi' is a dream come true for Malayalam movie lovers. The greatest gift from this Sameer Thaheer's movie is the get together of Sunny Wayne and Dulquer Salman. Dulquer and Sunny Wayne made their tinsel town debut through 'Second Show' and the movie was well received by the viewers. The same expectation is on NPCB. NPCB is the story of two young engineering students who makes a bike ride to Nagaland under some circumstances. It is a movie that sheds light onto friendship, politics, love etc. Manipuri actress Surja Bala Hijam makes her debut in Malayalam through this venture. Screenplay is written by Hashir Mohammed and the movie is being produced by the director himself. Shooting of 'Neelakasham Pachakkadal Chuvanna Bhoomi' is now over and the movie will be released in August 2013. With its locations set in Kerala, Andhra Pradesh, West Bengal, Nagaland and Assam it is expected to be a visual ecstasy for the viewers.


Starring Pournami
'Starring Pournami' is another road movie from the young actor after 'Neelakasham Pachakkadal Chuvanna Bhoomi'. The movie is directed by debut director Albey Antony. Rima Kallingal is the heroine of 'Starring Pournami' and the shooting will start in July 2013. Starring Pournami has journey and travel one of the key subject in it. North India places like Leh, Ledakk and Delhi are the important locations of the movie and will be another spectacular experience for Malayalam cinema. 'Starring Pournami' is penned by Vini Viswa Lal and has music composed by Kailas Menon.


Koothara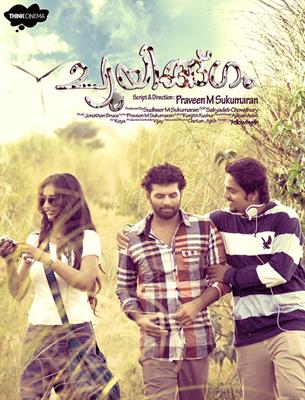 'Second Show 'Director Sreenath Rajendran will hit the theater with 'Koothara', starring Sunny Wayne, Vineeth Sreenivan, Manu and Asif Ali. It was Sreenath Rajendran's 'Second Show' that introduced Sunny Wayne as Kurudi to Malayalam viewers. His performance as Kurudi received much appreciation from the viewers. Like their previous movie, 'Koothara' will also a friendship story. The plot is set at Kochi and revolves around four youngsters living there. It is penned by Vinay. The pre-production works of the movie are under progress and the shooting will start soon after Sunny Wayne completes 'Starring Pournami'.


Raktharakshassu 3D
Sunny Wayne will also appear in a horror movie with 'Raktharakshassu 3D'. The movie is directed by Paul factor and is penned by Sherin Catherine. 'Raktharakshassu 3D' is based on the short story by Rupesh Paul. Sunny Wayne, Annanya and Madhhu are in the lead roles in this horror movie. The film has a simple plot- a family consisting of a father, mother and their 7 years old child going to an island and where they find the strangest things happening upon them. Sunny Wayne will appear as the father who is a renowned writer in the movie and Ananya is casted against him.


Chewing Gum
Directed by debutant Praveen M Sukumaran, 'Chewing Gum' is complex love story. The story, dialogue and screenplay of the movie is done by Praveen himself. Sunny Wayne does the role of young man coming to city for a job. He is a welder by profession. There he meets an NGO activist and consequently they fall in love. They become quite close and inseparable. Some mishaps happening later force the lovers to stay away from each other. The pain of this separation and emotional level both goes through under this circumstance becomes the soul of 'Chewing Gum'. This will be the debut Malayalam film of actress Thingal Bal. Baiju Ezhupunna, M R Gopakumar, Chinju Mohan and Gopal are other lead actors in the movie. 'Chewing Gum' will feature many more young faces behind the camera apart from the director. The editor, cinematographer and sound director and newbies to the Mollywood and the movie will be a fresh entertainment from the youngsters. The shooting of the movie is under progress.


Safari
Another Sunny Wayne Malayalam movie under progress is 'Safari'. Once again he will be seen in a movie which focus on youth and the rapport between them. Along with Sunny Wayne other new comers like Fahad Fazil, Vineeth Sreenivasan and Nivin Pauly are expected to be a part of this project. The movie is directed by Jexson and Rejis Antony and is penned by the directors and Chandrasekhar together. 'Safari' is expected to be a thriller film.

Sunny Wayne is on the verge to give few more youth entertainers in the remaining half of 2013 with the above projects. The fresh and cool characters played by the actor has been viewers' favorites. Let the same happens with the upcoming movies of the actor.