Meera Jasmine Upcoming New Malayalam Movies in 2013- Complete List

Meera Jasmine upcoming new Malayalam movies in 2013 complete list with details are given in this article. Meera Jasmine is on her comeback to Malayalam films with couple of movies in her kitty. Upcoming new Malayalam movies of Meera Jasmine are 'Miss Lekha Tharoor Kaanunnathu' and 'Mazhaneerthullikal'. Read more to know the new Malayalam movies of Meera Jasmine.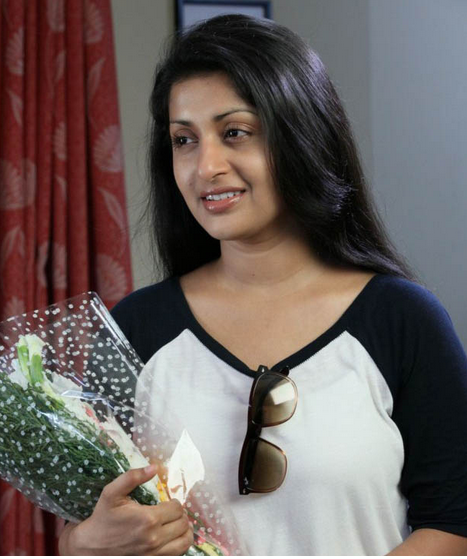 Meera Jasmine was once regarded as the best and talented Malayalam actress by the audience. After a small gap the actress is ready to become active in Malayalam and to become the favourite of Malayalam audience. She is roped in for two woman centric films in Malayalam. These upcoming Malayalam movies of Meera Jasmine are 'Miss Lekha Tharoor Kaanunnathu' and 'Mazhaneerthullikal'. Two other movies- 'Gnagster' and 'Samuelinte Makkal' may have the actress playing lead role if everything goes fine for her. Read more about the new Malayalam films of Meera Jasmine below.


Miss Lekha Tharoor Kaanunnathu
' Miss Lekha Tharoor Kaanunnathu' is directed by the popular Malayalam serial director Shajiyem. Meera Jasmine gets the chance to don the role of television anchor Miss Lekha Tharoor in the movie. Miss Lekha Tharoor is a game show anchor in a popular television channel. The character demands an outstanding performance and the director had decided to cast in Meera Jasmine for the role. The movie goes through the work experience of Lekha Tharoor as an anchor. She is blessed with many other talents too. She is a role model for many for her active involvement in some of the social issues happening around. Her understandings of these issues are very different from the perspective of an ordinary man. Once she has to interfere with some of the guests in her program and that changes her life top down. The events followed by this are being portrayed in the thriller 'Miss Lekha Tharoor Kaanunnathu'. Badri, Suraj Venjaramoodu, Nandhu, Jose, Sunil Sughadev and Shankar are part of the main cast. 'Miss Lekha Tharoor Kaanunnathu 'is produced by K.K.Suresh Chandran under the banner of Saranam Pictures.


Mazhaneerthullikal
Meera Jasmine and Mythili will play the lead roles in 'Mazhaneerthullikal'. The movie is directed by V K Prakash and the scripte is being penned by K V Mohankumar. Mythili and Meera don the role of two sisters in the movie. Narain, Aparna Nair and Ajmal are also in other important roles in the movie. 'Mazhaneerthullikal' is touted as a woman centric movie. The story of the movie is taken from Calicut District Collector K V Mohankumar. The shooting of the movie is currently progressing near Palakkad. There have been reports that Meera Jasmine is not a part of this movie, but the director has clarified the fact announcing she is one of the lead characters in the movie.

Meera was rumored to don the heroine role in 'Gangster. 'Gangster' is directed by Ashiq Abu and starring Mammootty in the lead roles. Although there has not been any announcements regarding Meer's involvement in the movie, the actress is keen to get a chance in this much hyped movie. The story of 'Gangster' is about some underworld gangs. Another movie announced for Meera was 'Samuelinte Makkal'. 'Samuleinte Makkal' is the sequel to the award winning film 'Achanarungatha Veedu'. AMMA had banned Meera from acting in this movie. Now the actress has made her come back in Malayalam, she may be seen in this promising project. The movie is directed by Babu Janardhanan and has Unni Mukundan doing the male lead. Meera's character is the central attention in the movie. The movie goes through her life. She works as an employee in a phone booth. She later loses her husband and various stages of her helpless life are being portrayed in this film. Samvrutha Sunil and Suja Karthika will also be seen in the movie as Meera's sisters. Calicut district Collector K V Mohankumar.

Meera Jasmine had been active in other south Indian language movie for quite a time. Still she has new releases like 'Inga Enna Solludhu '(Tamil) and Jai Bhavani( Telugu). But Meera is looking for more Malayalam movies in coming years. She made her come back with one of the most talked movie, with Mohanlal and Siddique. Now she is slowly making herself active with couple of performance oriented movies. Malayalam movie fans are waiting for a strong comeback of this talented actress.