Mamta Mohandas Upcoming New Malayalam Movies in 2013- Complete List

Mamta Mohandas Upcoming New Malayalam Movies in 2013 complete list is given in this article. The new Malayalam films of Mamta are 'Gitanjali', 'Red Carpet' and 'Mathilukalkkappuram'. Details of these upcoming movies with their story, cast and releasing dates are given below. Read more to know Mamta Mohandas' upcoming new Malayalam movies in detail.



Job oriented Digital Marketing Courses in Kerala.
Call +91 8138875600 for details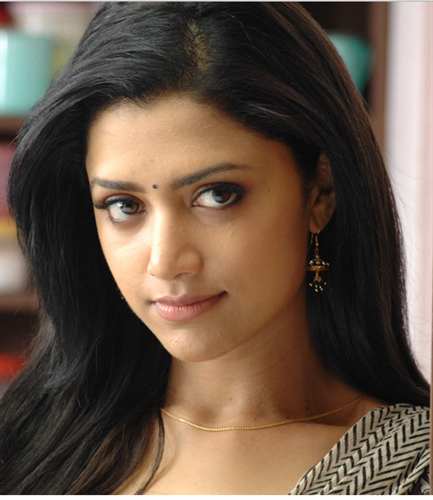 Malayalam movie industry is blessed to have many actors who are good and active at various areas of film making. But we don't have many such faces from the actresses. Mamta Mohandas is one exception. Both as an actress and singer, she has already established her presence in Malayalam movie world. Mamta Mohandas, though active in other South Indian languages, is very keen about her Malayalam films. A bold figure among Malayalam actresses, she was part of some of the best movies happened last few years. This is why the highly talked upcoming new movies in Malayalam bear her name as the female lead. It is Mamta who dons the main heroine when Mohanlal and Priyadarshan join for 'Gitanjali'. 'Gitanjali' will be her next release in Malayalam. She has other ambitious projects like 'Red Carpet' with Fahad Fazil and 'Mathilukalkkappuram' with Mammootty. Details of these movies with their story, cast and crew and other information are given below.


Gitanjali
Mamta Mohandas is on cloud nine after getting one of the lead heroines in 'Gitanjali'- the reunion of Mohanlal and hit maker Priyadarshan. Priyadarshan is eying for more movies in Malayalam, 'Gitanjali' is the starting one. It is not only Mohanlal-Priyadarshan combination that gives high expectation on the movie, but Mohanlal's character in that movie is Dr. Sunny- the lead protagonist in one of the best Malayalam movie ever happened- 'Manichithrathaazhu'. The movie is not a sequel to 'Manichithrathaazhu'.

It is another experience through which the lead character goes through in his professional life. Mamta's character and other details regarding the story of 'Gitanjali' are not out yet. Keerthy Suresh is the other heroine in the movie. Innocent, Madhu, Sidhique and Ganesh Kumar are also in the main casts. Ganesh Kumar and Innocent will reprise their roles in 'Manichithrathaazhu'. The movie is penned by Dennis Joseph along with Priyadarshan. Producer of the movie is G P Vijaykumar under banner Seven Arts International. The shooting of 'Gitanjali' has started near Thiruvananthapuram.


Red Carpet
'Red Carpet' showcases the life of a super star- his ups and downs as an actor and the family life far away from happiness he is leading. The movie will be an emotional journey through his life. Fahad Fazil dons the role of the superstar in Senthil's debut directorial venture. Mamta Mohandas is the lead heroine among the three female characters who go through the life of the super star in the movie. She dons the role of a model. Sritha Sivadas and Vijayaraghavan are other actors doing pivotal roles in 'Red Carpet'. The movie is produced by Noushad under the banner of Big Screen Productions. Story and script is done by the director himself. The cinematography is done by Pradeep Nair.


Mathilukalkkappuram
Mamta Mohandas dons will don the heroine role in 'Mathilukalkkappuram'. Mammootty is the hero of the movie. 'Mathilukalkkappuram' is a sequel to Adoor Gopalakrishanan's renowned movie 'Mathilukal'. 'Mathilukal' told the real life story of Basheer when he was in a jail based on Basheer's novel in the same name. The movie starts off from 'Mathilukal' had ended. It was KPAC Lalitha who did the role of Narayani in 'Mathilukal'. The hero and heroine hadn't met in 'Mathlukal'. 'Mathilukalkkappuram' takes us beyond the walls.

The movie is directed by Prasad and Mammootty will produce the movie under the banner of Playhouse. The movie was announced in 2011 and will go on floors after Mammootty finishes his already committed new projects. Vidya Balan and Nayan Thara are considered for the heroine role when the movie was announced. Later Mamta gets the golden chance.

Mamta's next release is Telugu movie 'Italy Abbai Kerala Ammayi'. Mamta has devoted 2013 for both commercial projects like 'Gitanjali' and 'Red Carpter' and feature film 'Mathilukalkkappuram'. Let these upcoming movies could bring out the caliber the actress in her has.