Taj Garden Retreat – Facilities, services, tourist places and contact details

Do you want to stay good hotel in Kottayam? The Taj Garden Retreat is the greatest hotel in Kerala at Kottayam which has high quality services and facilities. Find here about facilities, services, tourist places and contact details of Taj Garden Retreat.



Job oriented Digital Marketing Courses in Kerala.
Call +91 8138875600 for details
The Taj Garden Retreat will give you experience that royal touch and resplendence regal life style experience. The Taj Garden Retreat Resort comes with the moderate rate that everyone can able to accommodate here. Taj is located from varkala railway station and 51 KM from Trivandrum airport. The hotel has 30 rooms in total and some of the rooms offer coast line view high is very fascinating. From this part an 800 year old janardhana temple remains a popular pilgrimage spot it is also blessed with a golden beach. The temperature here in summer will be of 35 deg cell, winter wills 15 deg cells. Main occupation in Taj is trading and fishing.


Facilities available Taj Garden Retreat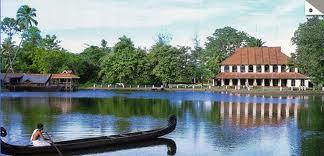 The Taj Garden Retreat is mostly liked by many peoples and it is fully furnished with great values. The Interior and exterior are good enough. Here in Taj Garden Retreat we can have an Ayurveda therapy in lake view Dining room for families who can chat over there and enjoy for whole night. The Taj Garden Retreat is mostly liked by Honeymooners. Car Hiring is also available for guest to visit some tourist spots around the Taj Garden Retreat Doctor-on-call facility also available for guests. Currency exchange is also available in Taj Garden Retreat.

• Ayurveda Therapies
• Dining Room
• Yogasanas
• Car Hire
• Laundry
• Doctor-on-call
• Currency exchange


Tariff Plans in Taj Garden Retreat

The Tariff plans are starts from Rs.6766-16166 and all rooms are furnished with both A/C and Non A/c Rooms. An Antique decorated room gives us immense pleasure to relax. Persons above 12 years are considered to be adult and full tariff rate is applicable. Refreshing Ayurveda Treatments and Yogasanas are available there. Try to enjoy the Breeze of Natures Beauty once.


Attraction Point in Taj Garden Retreat

The Taj Garden Retreat is got with its natural beauty over the lake and the views are fascinating for everyone who wants to admire Kerala. Here Many facilities are available for guests with moderate cost and guest can experience a pleasure full atmosphere overall in the Taj Garden Retreat. Overall the views captured here are most memorable and can able to hide it from others. Here they arrange a visit to many tourist spots and The Taj Garden Retreat is also called as honeymooners spot and people will surely like this place if they visit. The atmosphere overall tends every people to come again and again without fail and they are not able to leave the place that much easily.


Tourist Activities in Taj Garden Retreat
There is Elephant Yard at Guruvayur Zoo which is the most fascinating view with animals and view of lake, there we can trek in the wildlife sanctuary, and border hiking and more activities are available in the Taj Garden Retreat. Elephant rides which is mostly liked by people and it is available inside the sanctuary. Evening visit to Malampuzha Dam And more. Windy walk and clouds walk also activities which are mostly welcomed by many. Many facilities and Shopping facilities also available to get natural spices and minor forest produce. The River side views also one of the fascinating things to enjoy in the both day and night times.

Contact Details
Taj Garden Retreat
1/404 Kumarakom
Kottayam-686566
Kerala, India
Phone: 91 481 252 5711-16