Nazriya Nazim Upcoming Malayalam Movies in 2013 and 2014- Complete List

Nazriya Nazim upcoming Malayalam movies in 2013 and 2014 is given in this article. The new Malayalam films of Nazriya are 'Salala Mobiles' and 'Ohm Shaanthi Ohshaana'. She will be playing opposite to Dulquer Salman and Nivin Pauly respectively in these new movies. Read details of her upcoming new movies in 2013 and 2014 below.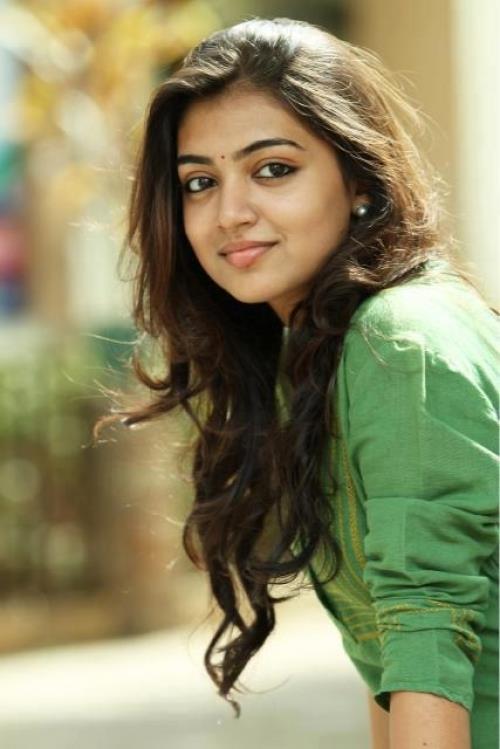 Nazriya Nazim is the most happening actress of Malayalam movie industry in the recent time. Her journey from a television anchor to one of the most in demand actress was quick. Nazriya Nazim is on cloud nine after the surprising success of 'Neram'. The actress is then getting superb offers from every movie industries. She has already committed movies in Tamil along with young hot figures like Arya, Dhanush and Jai. It seems that the actress is planning to establish herself in Kollywood. She is looking for more Tamil movies. There are only couples of Malayalam movies Nazriya doing next year. The good news is that these two upcoming Malayalam movies are with the heart throbs of Malayalam- 'Salala Mobiles' with Dulquer Salman and 'Ohm Shaanthi Ohshaana' with Nivin Pauly. Read more about the upcoming Malayalam movies of Nazriya Nazim in detail below.


Salala Mobiles
'Salala Mobiles' is the directorial venture of Sidharth A Haridassan. This is the first time two young sought after artists of Malayalam- Dulquer Salman and Nazriya teaming up. Touted as a romantic comedy, 'Salala Mobiles' tell the story of a local young man working in a mobile shop called Salala. Nazriya dons the role of Shahana in the movie. She is a girl from a rich family and Dulquer's character falls in love with this beauty. Jacob Georgy- 'ABCD' fame, will also feature along with Dulquer Salman. Screenplay and story of the movie is done by the director himself. 'Salala Mobiles' will be produced by Anto Joseph under the banner of Ann Mega Media. Music is by Sheikh Elahi. Geetha, Tini Tom and Mamukkoya are also part of the main cast. Currently Dulquer Salman is busy with 'Pattam Pole' and Nazriya has few Tamil projects to wrap up. 'Salala Mobiles' will go on floors in the September and will be a Christmas release for the youngsters. Kozhikode and Kodungallor are main location with most of the scenes revolves around Salala mobile store.


Ohm Shaanthi Ohshaana
The cute pair Nivin Pauly and Nazriya will come up again through 'Ohm Shaanthi Ohshaana'. 'Ohm Shaanthi Ohshaana' marks the third outing of Nazriya Nazim and Nivin Pauly after the widely accepted album song Yuvh and blockbuster movie 'Neram', both directed by Alphonsa Puthran. 'Ohm Shaanthi Ohshaana' also enjoys a fresh energetic story to be told in a new style. The movie revolves around the life of a young man who is very much depended on his friends, but escapes from responsibilities when they are in need of him. Nazriya plays the love interest of the central character played by Nivin. Vineeth Sreenivasan will aslo be seen in the movie. The movie is directed by Jude Antony Joseph and is being produced by Alwin Antony and Suku Nair. Shaan Rahman will score the music for 'Ohm Shaanthi Ohshaana'. Shooting of 'Ohm Shaanthi Ohshaana' will start only next year with location mainly set at Ernakulam. Movie lovers are eager to see Nazriya and Nivin together on the silver screens.

Nazriya is currently busy with few Tamil movies. As a newbie in Kollywood, the new films she received are outstanding, the best way to start an acting career there. Upcoming Tamil movies of Nazriya are romantic film 'Thirumanam Ennum Nikkah' starring Jai, 'Naiyyaandi' starring Dhanush and romantic comedy'Raja Rani' starring Arya and Jai. She will pair opposite to Jai in this movie. Nazriya plays the role of Vanaroja in 'Naiyyaandi'. Although Nazriya is busy with Tamil projects and hoping for more films in Tamil, Malayalam movie audience is looking for the comeback of the actress.