Silver Crest Hotel Thekkady in Kerala – Facilities, Tariff plans and contact details

Silver Crest Hotel Thekkady is a wonderful hotel in Kerala which is featured with high quality and excellent services. Do you want to know more details? Read here about Facilities, Tariff plans and contact details of Silver Crest Hotel.


The Silver Crest is a best hotel at thekkady which is away from the maddening crowd, it is the gateway to thekkady which is very enchanting and cool despites over a range of fresh breeze gives us immense pleasure and provides with good views around the Hotel. The Silver Crest is a Sealord Group of hotel. The Periyar Lake and Periyar wild life sanctuaries are the best places in Thekkady. Those who coming to Thekkady will not able to miss these two Places. It includes with restaurant, indoor play services, buffets, accommodations, and many facilities are available in this Silver Crest .Let us discuss the location and what the facilities available detail below are. The Silver Crest is situated within a 100 yards from Madurai. The Location is studded with line of silver Oaks.


Facilities available in Silver Crest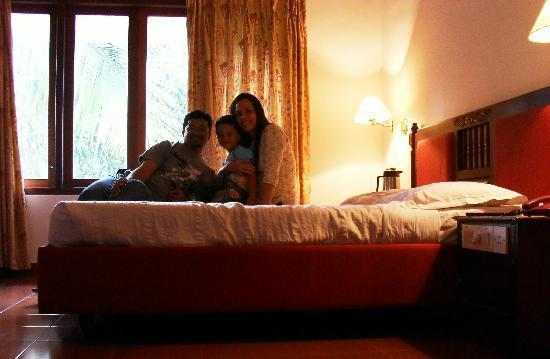 The Silver Crest is mostly liked by many peoples and it is fully furnished with great values. Here in Silver Crest we can have an Ayurveda therapies in lake view Dining room for families who can chat over there and enjoy for whole night. In Silver Crest we have to notice many enchanting views which are tends to focus by visitors. It is situated 4000 feet above sea level. The Silver Crest is mostly liked by Honeymooners. Car Hiring is also available for guest to visit some tourist spots around the Thirusangu haven Doctor-on-call facility also available for guests. Here everything is in traditional and village style.

• Trekking
• Children's park
• Dining Room
• Yogasanas
• Cultural Events
• Indoor Shuttle Badminton
• Billiards
• Car Hire
• Doctor-on-call and more


Tariff Plans in Silver Crest

The Tariff plans are starts from Rs.1800-3200 and all rooms are furnished with both A/C and Non A/c Rooms. An Antique decorated rooms gives us immense pleasure to relax. Persons above 12 years are considered to be adult and full tariff rate is applicable. Refreshing Ayurveda Treatments and Yogasanas Also Taken Here come and enjoy the Breeze of Natures Beauty once.

• Deluxe Rooms-Rs.1400-2200
• Executive-Rs:1600-2600
• Suite-Rs:1800-2900
• Extra Person:Rs.250
• Check In/Out:12:00 Noon

Climatic Condition in Silver Crest
• Altitude: varying from 900m to 1800m
• Climate Maximum:30 C, Minimum:15.5 C
• Rain Fall Average annual rainfall is 2200 mm
• Lake Area 263 sq. Kms
• Season August to May
• Local Transport Bus, Tourist Car, Jeep, Auto rickshaw and Bicycle.

Access to reach Silver Crest
• By Air: Cochin Airport-190KMS,Madurai Airport-136 KMS
• By Rail:Kottayam-116KMS,Madurai-136KMS
• By Road: Direct Bus service to cochin , Kottayam ,Trivandrum,Munnar ,Madurai , kodaikanal


Tourist Activities in Silver Crest

Here there is a Boating in the Famous Periyar Lake is very enjoyable and you will spot wildlife sanctuaries on either side as you cruise along. Ammatchy Kottaram is an ancient summer palace built by the Maharaja of Travancore in traditional Nallukettu Style. The Exotic Mangaladevi temple and The Pallikannu which is the 18 Th century British Church is also located very nearer to the Thirusangu Haven. These are some of the sightseeing areas in and around Thirusangu Haven.

• Boating
• Periyar Wildlife Sanctuary
• Ammatchy Kottaram
• Mangaladevi Temple
• Pallikannu British Church


Contact Details

Silver Crest
Thekkady Road
Kumily-685509
Kerala
India.