Surya Samudra Beach Garden in Kerala – Infrastructure facilities, services and contact address

The Surya samudra beach garden is the classy Ayurveda Resort which is one of the tourist spot in Kerala. Here we experience a refreshing and relaxed mind set. Read here about infrastructure facilities, services and contact address of Surya Samudra Beach Garden in Kerala.


In Surya samudra beach garden resort it is fully of Ayurveda and experience a peaceful yogasanas. Ayurveda is the soul and essence of Somatheeram, which has been providing Ayurveda Treatment for more than 20 years. It includes with restaurant, indoor play services, buffets, accommodations, and many facilities are available in the Surya samudra beach garden. Let us discuss the location and what the facilities available detail below.


Local Attraction in Surya Samudra Beach Garden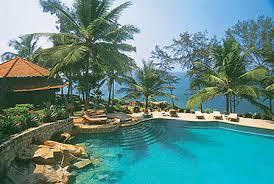 Surya samudra beach garden arranges sightseeing for visitors to spot in the locality. Kovalam beach is available there which is the famous spot in Kerala. There are three beaches light house beach, Hawah Beach and Samudra Beach. The Famous Phadmanaba swamy temple also nearer to the Somatheeram resort from 11 Kms distance and Napier museum, Thiruvananthapuram zoo also familiar here.


Facilities and Services available in Surya Samudra Beach Garden

In Surya samudra beach garden we included with many facilities' and services for customers convenience like Evening parties, birthday parties venue in Poolside with Beach Umbrella services for refreshing view and to make relaxing. For customers convenience in case of any disorders for health there is an emergency Doctors facility also available as Doctor on call services. Cultural shows are also held in Surya samudra beach garden on request of customers. In case of Power cut problems there is a standby generator is available in order to avoid inconvenience to customers. Many features with restaurant with highly delicious foods with great in quality as 3 class style. Swimming pool also available to keep us always refreshingly and soothing effect of yoga also experienced here.Other facilities which are available in Surya samudra beach garden are fitness Center, conference rooms,Forex,Banquet hall, Room services also available most important is that the whole Surya samudra beach garden is availed with Wi-Fi facility. In addition to this many features available with it compared with other resorts.

• Doctor-on –call
• Standby generator
• Car Parking
• Restaurant
• Fitness Center
• Travel desk
• Room service
• Wi-Fi Facilities


Restaurants

Here it is Surya samudra beach garden Multi Cuisine Restaurant and Palm shore Cafeteria services are a choice for snacks and beverages, those are very delicious for customer who prefer for Surya samudra beach garden In Surya samudra beach garden everything is preferable and nothing is avoidable to customers. The simple thing to say is all about to enjoy and Get relaxed with Surya samudra beach garden.


Around Tourist Spots

There are many tourist spots nearer to Surya samudra beach garden some of them are Light house beach, Thiruvallom Backwater, Samudra Beach and Valiyathura Pier Sea Port are the most familiar tourist spots around Somatheeram. These spots give you immense pleasure to enjoy with both family and friends. This is an Eco-green assured and experience a peaceful atmosphere overall and this is the must visit place when we check in to our "Gods Native Place".

• Kerala Science and technology Museum
• Akkulam Tourist Village
• Neyyar Wildlife Sanctuary
• Tour to Varkala Beach
• Ashtamudi Lake.


Contact Details

Surya Samudra Beach Garden
Pulinkudi, Mullur
Thiruvananthapuram
Kerala
India
Phone: 91 471 2267333