Hotel Araniya Nivas Thekkady Kerala – Facilities, features, services and contact address

The Hotel Araniya Nivas is mostly liked by many people because of its quality and it is fully furnished with great values. The Interior and exterior features are good enough. Do you want to know further details? Read here about facilities, features, services and contact address of Hotel Araniya Nivas.


Hotel Araniya Nivas is a wonderful hotel which is situated deep inside the dense, green woods perched on the banks of Periyar Lake is Araniya Nivas or Sylvan Abode. The quint structure in the colonial style, it is the only property in India set in the hearts of the game reserve. Besides being the holiday retreat. Araniya nivas offers you a luxurious comfort in the hearts of jungle. Here you feel the pleasure of birds and feel very relaxed and that's the purpose too get into some vacations and the Araniya Nivas will surely fulfill it.


Facilities available in Hotel Araniya Nivas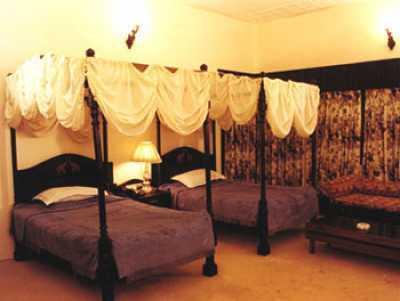 Here in Hotel Araniya Nivas we can have an Ayurveda therapy in lake view Dining room for families who can chat over there and enjoy for whole night. Hotel Araniya Nivas is mostly liked by Honeymooners. Car hiring is also available for guest to visit some tourist spots around the Hotel Tree Top Doctor-on-call facility also available for guests. Here everything is in traditional and village style that admires most of the Guest to drive in for Hotel Araniya Nivas.

• Multi cuisine Restaurant
• 30 Rooms and 1 Suite
• Open Air Area For Private parties
• Yogasanas
• Cultural Events
• Indoor Shuttle Badminton
• Bank
• Car Hire
• Handicrafts Emporium
• Internet Access
• Library
• Doctor-on-call and more


Tariff Plans in Hotel Araniya Nivas

The Tariff plans are starts from Rs.10000-18000 and all rooms are furnished with both A/C and Non A/c Rooms. Persons above 12 years are considered to be adult and full tariff rate is applicable. Refreshing Ayurveda Treatments and Yogasanas Also Taken Here come and enjoy the Breeze of Natures Beauty once.

• Premium:Rs-3000-7000
• Deluxe:Rs-3500-6000
• Suite:Rs-4500-8000
• Breakfast Rs.200
• Lunch / Dinner Rs.300
• Check out 12:00 Noon
• 50% will be charged for food
• Luxury Tax 15% is applicable


Attraction Point of Hotel Araniya Nivas

The Araniya Nivas hotel is got with its natural beauty over the lake and the view are fascinating for everyone who wants to admire Kerala. Here Many facilities are available for guests with moderate cost and guest can experience a pleasure full atmosphere overall in the Araniya Nivas hotel. Overall the views captured here are most memorable and can able to hide it from others. And people will surely like this place if they visit. The atmosphere overall tends every people to come again and again. All types of credit Cards are accepted here for visitors convenience online booking facility also available here.


Tourist Activities in Hotel Araniya Nivas

Here there is a Boating in the Famous Periyar Lake is very enjoyable and you will spot wildlife sanctuaries on either side as you cruise along. Some of the rarest species of flora and fauna can be found here.The Exotic Mangaladevi temple and The Pallikannu which is the 18th century British Church is also located very nearer to the Lake Palace hotel. These are some of the sightseeing areas in and around Hotel Tree Top.

• Boating
• Periyar Wildlife Sanctuary
• Mangaladevi Temple
• Pallikannu British Church


Near places

• Nearest Airport: Madurai 3 ½ Hours
• Kochi: 6 Hrs. By road
• Nearest rail:Kottayam 4 ½ Hours
• Nearest Bus Terminal: Kumily 4Kms by road


Contact Details

Hotel Araniya Nivas
Thekkady Road
Kumily
Kerala-685536
India