Upcoming New Malayalam Movies of Aju Varghese in 2013 and 2014- Complete List

Upcoming new Malayalam movies of Aju Varghese in 2013 and 2014 complete list is given in this article. The new releases of Aju Varghese are 'Dhaivathinte Swantham Cleetus', 'Zachariyayude Garbhinikal' and 'Rasputin'. 'Pakida' is another upcoming movie of the actor. Read more on Aju Varghese's upcoming Malayalam movies' complete details below.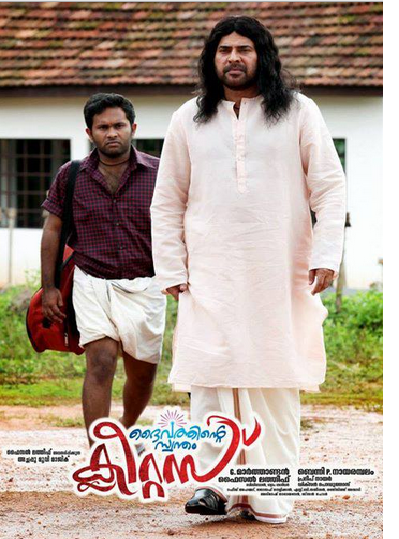 The upcoming Malayalam movies lined up for Aju Varghese points that the actor is gearing up for a prominent place among the young Malayalam actors. The man who made us laugh through 'Thattathin Marayath' and 'Malarvadi Arts Club 'has a prosperous film career ahead. The new Malayalam movies of Aju Varghese are very promising. He is blessed to work with some of the prominent figures in Malayalam movie world like Mammootty, Lal and Biju Menon in his upcoming movies in 2013 and 2014. 'Dhaivathinte Swantham Cleetus', 'Zachariyayude Garbhinikal' and 'Rasputin' are the upcoming new releases of Aju Varghese. A thriller titled 'Pakida' is also lined up for the young actor.


Dhaivathinte Swantham Cleetus
Mammootty starring 'Dhaivathinte Swantham Cleetus' is one of the upcoming movie Aju Varghese looking with great anticipation. It is the first time Aju Varghese is acting along with senior artist like Mammootty. Aju will be seen as a close companion of Mammootty's central character in the movie. The movie is directed by debutante director Marthandan and scripted by renowned writer Benny P Nayarambalam. Honey Rose is the heroine of the flick. Suraj Venjaramood, Rejith Menon, Sidhique and Sanam Shetty are in other pivotal roles. The shooting of 'Dhaivathinte Swantham Cleetus' is started and the movie will be released on September 16 as an Onam treat for the audience.


Zachariyayude Garbhinikal
'Zacharaiyayude Garbhinikal' is another new release of Aju Varghese. Aju Varghese does a key role in this comedy flick. Lal is the lead hero of the movie ; he does the role of gynecologist, Dr. Zachariya. The movie is essentially the story of his relationships with five pregnant women. Aju Varghese is paired up against Rima Kallingal in this movie. This is the first time he and Rima are coming together for a movie. His character in the movie- Ajmal, has great love towards Rima Kallingal's nurse character. But he couldn't reveal this love to her on account of his short height compared to that of the nurse; essentially a platform for Aju to showcase his much acclaimed comedy performances. The story, screenplay and the direction of 'Zachariyayude Garbhinikal' is done by Anees Anwar. The movie is produced by Sandra Joseph and Thomas Joseph Pattathanam. The shooting of the movie is over and is most likely to release on August.


Rasputin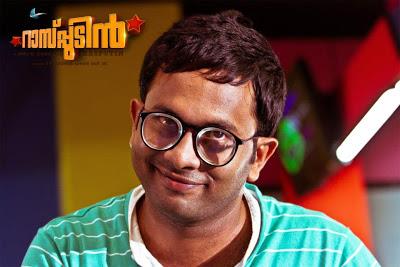 'Rasputin' is another upcoming Malayalam movie of Aju Varghese. Once again he is joining with a group of youngsters with this venture. His new avatar in the movie has already generated much speculation from the Malayalam audience. 'Rasputin' is directed by debutante Jinu G. Daniel. The producer is E. P. Varghese. The movie is produced under the banner of Blue Moon Pictures. Screenplay and the story of the movie are by the director himself. Touted as a romantic comedy, 'Rasputin' tells the story of a group of friends and their relationships between few girls around them. Vinay Fort plays the central character- Susheelan in the movie. Aju Varghese comes as one of the close friend of Susheelan. Sreenivasan, Sreenath Bhasi, Joy Mathew, Vandana Menon and Archana Gupta are also part of the main cast. Post-production works of 'Rasputin' are going one, the movie will hit screens on this August.



Pakida
'Pakida' is another story of a group of friends from Aju Varghese. He dons the role of an automobile graduate engineer- CP in the movie. His close friends are Aadi (played by Asif Ali), Rafeeq (played by Vishnu Raghav), Pauly (played by Sajid), and Balu (done by Annjo). Asif Ali does the role of central character Aadi. Once Aadi meet a stranger named Anthrappan. Biju Menon dons this role. They then make trip from Rameswaram. On the way the couples meet some strangers, their own friends and the events followed by is being portrayed in this thriller. 'Pakida' is directed by Sunil Karyattukara and is being produced by Sagar Sherif, Kartha Seagulf. The story and screenplay of the movie is written by Sreejith N and Rajesh Rajendran.

Malayalam movie '1983' was rumored to have Aju Varghese playing a key role in it. But there has not been any officially comments regarding from the crew of the movie. If it happens, Aju Varghese will once again share screen with his close friend Nivin Pauly. The movie tells the story of the adoration towards cricket by a group of people in a village.

Recently Aju Varghese has done a key role in a short film. The actor is making himself available in all forms of acting in recent times. Aju Varghese has been part of some of the new generation style movies and also other usual flicks. Looking at his filmography, Aju Varghese is becoming a promising comedy artist of the future. He has been getting movies exploiting this talent in him. Let the upcoming Malayalam movies could help him and boost up his talents to achieve the same.