Halcyon Castle Palace Thiruvanathapuram – A Perfect Place to spend your holidays

Are you searching about Halcyon Castle Palace in Thiruvanathapuram? Halcyon Castle Palace is one of the famous palace in Kerala which has many attraction places and facilities. It it located in Kerala. Do you want to know more details? Read here details, facilities and attraction places of Halcyon Castle Palace.


Halcyon Castle is constructed by princely state of Travancore in the state of Kerala in the year of 1932. In the year of 1964 entire property was sold to the Government of Kerala. Later, Government converted the Palace to Hotel. But, still tourist people who are coming to Kerala wishes to see this Palace and they want to merge into this. So, they used to stay in this Palace. Now, this Palace is under the control of ITDC. They have joint this Palace with nearby 65 acres and made it as 5 star luxury hotel. This is one of the best Historical monuments to be protected.


Accommodation facilities in Halcyon Castle Palace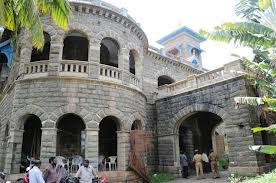 Halcyon Castle Palace is surrounded by green parks, which will give a warm and wonderful welcome to the entire tourist persons. There were 16 clean and large bedrooms. 24x7 service will be providing by this Palace. Accommodation facilities includes specially for the Child's under the Age of 5. There are five types of rooms available in this Palace. Those are:


Double Room

Family Room

Single Room with Private Facilities

Single Ensuite

Twin Room

Rooms are available from the price of Rs. 5000/- which includes with Breakfast. The snacks and foods will be available always in this Palace at respective Pay.


Facilities in Halcyon Castle Palace

Halcyon Castle Palace includes with many facilities. Few of those are listed below:


Catering Services

Hairdryer

Payphones

Wi-Fi

Gardens with Entertainment area

Payment methods like Mastercard, VISA card

Parking facility at low cost

Highchairs are Available

Cot will be provided on request

Pets are allowed by pre-intimation.
Attractions and Places to Visit

Halcyon Castle Palaces holds with the tourist's spots.

Light house beach: This beach will be very beautiful in the evening and morning times. The water in this beach will be clear. Fishing is not allowed in this Beach.

Hawah Beach: Hawah Beach is like a family beach. Many people used to come here to spend their family with lots of entertainment. Coconuts are the special of Kerala. Here in this beach each and every person can get the Coconuts and play with the crystal clear water. This beach is surrounded by the green cover. This will be an ideal pleasant for great scenery.

Vellayani Lake: This Lake is in the main spot of Thiruvananthapuram. So, many people used to come here to see the clear blue water.

Kovalam Jama Masjid: This Masjid is situated between three beaches. So, will be a pleasant time for the tourist here.


How to reach Halcyon Castle Palace ?

Halcyon Castle Palace is at centre City. So, this Palace is reachable from bus, train. A railway station is there as called as, Waverely Station. From there it will be taking only 10 minutes through bus also taxi will be available. From Edinburgh Airport it will take 25 minutes to reach this Palace


Contact details

Halcyon Castle Palace
Trivandrum
Kovalam
Tel:+44 (131) 5561033
Tel:+44 (131) 5561033