Angels: Indrajith in Jean Markose's directorial debut

Angels malayalam movie to be directed by Jean Markose will have Indrajith in lead. Touted to be a social drama, this movie will be an action thriller. Asha Sharath, Parvathy Menon, Joy Mathew, Prem Prakash, Aneesh G Menon, Baiju, and Dinesh Panicker will give life to other prominent characters in the movie. Indrajith will present himself as intelligent and successful investigative police officer. Set against the backdrops of a television programme, the movie has already started rolling in the outskirts of T


After donning successful police roles in movies like Meesha Madhavan, Police, Finger Print, Left Right Left and Masala Republic, actor Indrajith is gearing up to portray as an intelligent and successful investigative police officer in 'Angles' directed by debutante Jean Markose. The movie which is themed around a socially relevant subject is set against the backdrops of a television programme.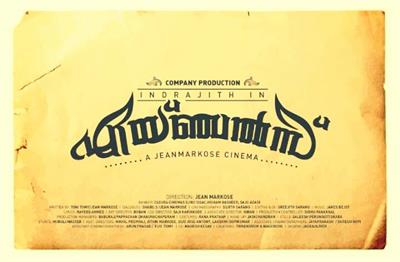 Touted as a social thriller, Indrajith plays the role of Hameen Hyder, Assistant Commissioner of Police who come across certain incidents which turn his life upside down. With upsetting events happening in the life of Hameen, people start to consider him a loser. Being a man with inbuilt courage and self stimulus, Hameen finally succeeds in finding solution for a mystery which brings him back to the limelight.

As the theme of the movie was much realistic, Indrajith decided to go with the project. Asha Sharath, Parvathy Menon, Joy Mathew, Prem Prakash, Aneesh G Menon, Baiju, and Dinesh Panicker will give life to other prominent characters in the movie. The movie has already started rolling in the outskirts of Thiruvanthapuram. Asha Sharath who has already made her screen presence through various roles will play a TV presenter-cum-producer in this movie.

Indrajith has succeeded in doing police roles as Eeppan Pappachi in Meesha Madhavan, a corrupt cop, Vattu Jayan, in Arun Kumar Aravind's Left Right Left, and SI Shambu in Vishakh's Masala Republic. Even though, the actor is satisfied with the roles offered, he considers ACP Hameem Hyder to be the best in his acting career. It would also much encouraging for Indrajith to work with a fresh and talented team.

As an actor, Indrajith has succeeded in giving full dedication to his characters, which truly have impressed the movie lovers. He has already committed a number of projects while a couple of them are ready for release. Some of the upcoming movies of the actor include Naku Penta Naku Taka, Rasam, Kalyanam and Double Barrell.