Blue: The tale of a director on silver screen

Blue malayalam movie to be directed by National Award winner Venu Nair will star Rahman and Aparna Nair in lead roles. Blue tells the story of a director, who has created his own space in the industry by handling subjects which are challenging. But he fails to find solutions for some similar instances which happen in real life. The movie is passively influenced by the experience of Aruna Shanbaug. Shrita Sivadas will also don an important role in the movie. With locations set at Trivandrum, Alleppey and Mun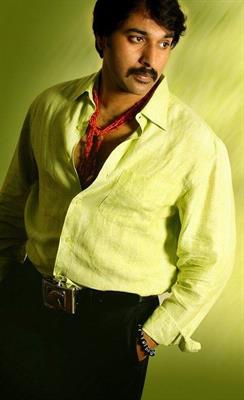 Venu Nair, the International award winning Indian short film director and screenwriter credited with more than hundred short films, mini series and television serials is gearing up for his latest project which revolve around the inner circles of cinema world.

It is all about the life of a filmmaker who has created his own space in the industry by handling subjects which are challenging. But he fails to find solutions for some similar instances which happen in his life. The movie is passively influenced by the experience of Aruna Shanbaug.

The movie titled 'Blue' is the first feature film of the award-winning short filmmaker. Gautam (Rahman) is a much-admired filmmaker who is well known in the national and international film circuits for his majestic works. Even though his movie deals with the complexities of life, Gautam finds it hard to solve certain problems in his real life. Gautham who excels in his profession couldn't make proper decision to certain unexpected incidents which creates mayhem in his personal life.

Varsha (Sritha Sivadas), an artist who have a high regard for the filmmaker enters his life at some point and later vanishes. The ruckus created by Varsha in the later period and the inner turmoil faced by Gautham forms the crux of the story. Partially inspired by the Aruna Shanbaug case, the movie also refers to its Supreme Court judgment.

Janaki played by Aparna Nair is an advocate who is a diehard fan of Gautam. 'Blue' will be definitely be a visual treat as it would have its own style and narration.

Produced by R.P.Suresh Kumar and Kiran Nair, the movie will kick start from June 2014 with Thiruvanathapuram, Allapuzha and Munnar as prime locations. The camera will be helmed by M J Radhakrishnan. Madhu, Shama Prasad, Suresh Kumar, Ramachandra Babu, Jagadeesh, Mallika, will also be seen in prominent roles. For the lyrics of Rafeek Ahamad, the tunes are set by M. Jayachandran.