Koothara: A movie muscled with lot of specialties

Koothara malayalam movie directed by Srinath Rajendran featuring Mohanlal, Bharath, Sunny Wayne, Tovino Thomas in lead role has finished shooting. Being one of the most anticipated malayalam movie in 2014, 'Koothara boost of having Bhavana, Janani Iyer, Gauthmi Nair, Shritha Sivadas and Rima Banerjee in the cast. Touted as a campus thriller, th script is handled by Vini Vishwa Lal. This movie is produced by Shahul Hameed Marikar and Minhad Muhammed under the banner Marikar Films. Babu Raj, Urmila Unni, Sasi


After taking a break after the majestic success of his directorial debut 'Second Show', Sreenath Rajendran is back in business with his latest venture. The movie titled 'Koothara' has already created huge buzz for a number of reasons. If the movie had generated anxiety in the initial stage for its daring title and unusual star cast, the later phase truly pulled out the eyeballs due to the dashing looks of Mohanlal. The movie is set on the backdrops of a campus and a shoreline.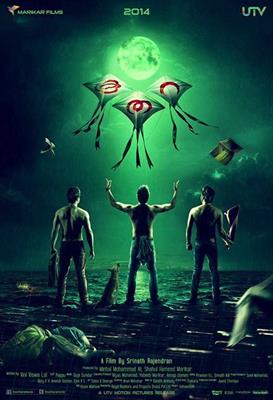 After an interesting engineering campus life, three engineering enacted by Bharath, Sunny Wayne, Tovino Thomas were forced to leave the college due to their grisly activities which irritated the authorities. They decided to leave their native place and finally lands in the hands of Columbia (Mohanlal) alias Usthad Ali who runs fishing boat service. The presence of Columbia brings a lot of changes in the life of the youngsters. Rest of the story creamed with thrills and humour delivers a visual treat for the audience.

Srinath Rajendran had taken much pain and pressure in bringing a complete transformation in the making of the movie. Being one of the most hyped project of the year muscled with actors, 'Koothara' was shot at Calicut University Institute of Engineering and Technology, Thenhipalam while the other scenes were shoot at Calicut, Ernakulam and Lakshadweep.

'Koothara boost of having Bhavana, Janani Iyer, Gauthmi Nair, Shritha Sivadas and Rima Banerjee in the cast. It will also mark the comeback of Ranjini who would do a prominent role co-starring with Mohanlal after a gap of 23 years.

Rima Banerjee will essay the role of Shaista, an NRI while Shritha Sivadas plays the character role of Shipla, a simple village girl paired opposite Sunny Wayne, who plays a college student. Scripted by Vini Vishwa Lal, this movie is produced by Shahul Hameed Marikar and Minhad Muhammed under the banner Marikar Films. Babu Raj, Urmila Unni, Sasi Kalinga, Sinil Sugatha and Ranjini will give life to other prominent characters in the movie. For the lyrics of Engandiyoor Chadrashekaran, Hari Narayanan and Manu music is being set by Gopi Sunder. As the shooting of the movie has completed, after the final cut, 'Koothara' would reach theatres in June 2014.