Oru Malayalam Colour Padam: A visual feast for moviegoers

Oru Malayalam Colour Padam malayalam movie written and directed by Ajith Nambyar featuring Manu Bhadran and Anjali Aneesh Upasana is currently undergoing shoot. Yesteryear actor Jose, Rajitha and Teena would give life to other prominent characters in the movie. Produced by Sanju. S Sahib under the banner of Beema productions, the tunes for the movie are being set by music maestro Ilayaraja. Read more to know about 'Oru Malayalam Colour Padam'.



Job oriented Digital Marketing Courses in Kerala.
Call +91 8138875600 for details
As strategically approach is much needed to keep the moviegoers intact, filmmakers are trying their best to give a novel touch to their projects. Eye catching title and an interesting tagline embedded on an image can attract the movie enthusiasts.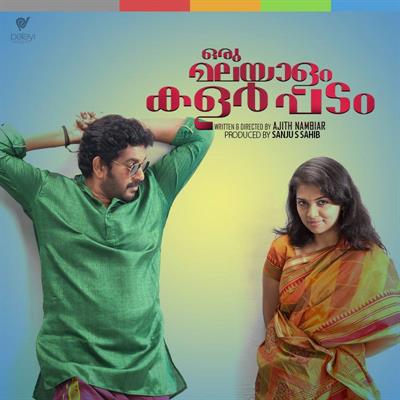 Ajith Nambyar who gained experience working behind the screen for various television channels is helming his debut project which comes with an inventive title and theme. Titled 'Oru Malayalam Colour Padam', the movie is the maiden venture of many youngsters who wish to create their own space in the film industry. Ajith who has earlier scripted for the movie 'Nallavan' aims to recreate the golden days with his first project.

During the older days, 'Oru Malayalam Colour Padam' was the tagline used while movies had its first colour touch. More than having a strong story as its base, this movie is blessed with a long line of actors including fresh faces. 'Oru Malayalam Colour Padam' would also be a tribute for those generations who contributed a lot for the growth of malayalam film industry. The makers guarantees a visual feast for the movie lovers who have gives full support to those new ventures which carried the soul of human relationships.

The movie zooms into the lives of some people living in a village situated on at Kerala – Tamil Nadu boarders. These people keep divergence in their attitude about life. During the life journey, they happen to cross each other but haven't invested time to know more. The movie is all about the struggle made by human beings to make a living for existence. The various phases of their life are being depicted in diverse shades through this movie.

Manu Bhadran, Anjali Aneesh Upasana, Linz, Yuvan, Rajitha and Teena and would give life to prominent characters. Yesteryear actor Jose and Murukan will make a comeback to silver screen with this movie. Produced by Sanju. S Sahib under the banner of Beema productions, the tunes are being set by music maestro Ilayaraja. The camera is being helmed by T D Sreenivas. The promotional posters set by Palayi Designs have already become a talk among the social media site for its creative approach in designing.

So get ready to taste the visual feast to be offered by Ajith Nambyar and his team.