Maya Vishwanath Malayalam Film and Serial Actress - Profile and Biography

Maya Viswanath Malayalam film and serial actress profile and biography is given below. She who was popular as Vazhappali Jananki in the film Kayamkulam Kochunni is now known as Heeramma after doing the Asianet mega serial Amma. Read on to know more about this actress.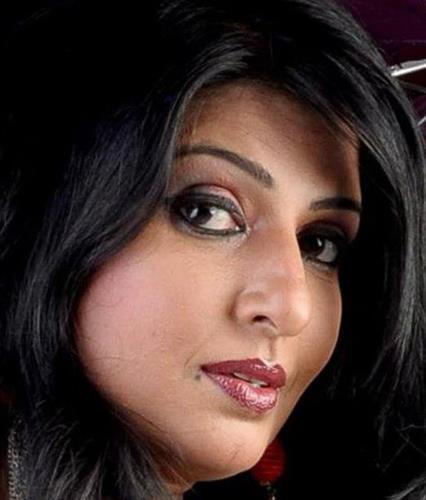 A brief about Maya Vishwanath's Personal Life

Maya Vishwanath the popular serial and film actress hails from Trivandrum. She is in the field of media industry for around twenty years now. Maya was born to K.S Vishwanathan Nair, a rtd Marketing Manager and Rajalekshmi Bhai, a housewife. Her mother belongs to the famous Changanveedu family in Trivandrum. This family has many historical prominence. Maya has an elder sister, Meena S Kumar. She is married to Sanal Kumar and is settled outside the country. They have two children, Vishnu Sagar and Tejas. Maya Vishwanath, the bold and strong lady is not yet married and is leading a live in relationship. She says that she gets lot of support from her family to be in the industry and her greatest critics are her father and her sister's son. Some of her very close friends too give her good critics. In the film field, she says she got lot of support from the renowned actress K.R Vijaya and Menaka Suresh.


Career Life of Actress Maya Vishwanath

Maya Vishwanath has been in the industry since long. She has done a couple of Malayalam films and TV serials along with a Tamil flick. She says that in her around 20 years career life, the most noted character of hers was in the movie "Kayamkulam Kochunni". The name of her character in this flick was Vazhappalli Janaki, a strong women representative. Malayali audiences wholeheartedly accepted Vazhanappalli Janaki and thus Maya became a familiar face in the Malayali soil. Maya says that soon after doing this strong character, she was given the opportunity to play the role of Malu in Sreekrishnaleela. Malu was always with Kuroor Amma, a Krishna devotee. Renowned actress K.R Vijaya appeared as Kuroor Amma. Malu was an innocent character who gained lot of sympathy from the audience. This character of Maya too was a noted one and many were surprised to see her in this role soon after Vazhappali Janaki. She then got a chance to be a part of the popular serial "kunjikoonan". In this serial Maya appeared as a bold police officer named Mayadevi. It is a positive character. Maya has done excellent performances as the police officer and has thereby proved that she is a good option when it comes to lady police officer.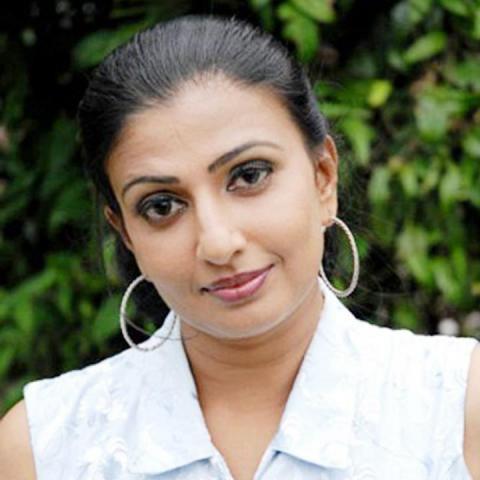 In the serial Thulabharam, Maya Vishwanath appeared as the character Bhanu Priya, a lady model working in an advertising company. Bhanu Priya is an unique character who is very fashionable in nature. Maya says that it is her luck to do such a role which has not yet been done by any in the mini screen. Further Maya got a chance to be a part of the devotional serial Devimahathmyam. It too was a different character from what she has done so far. The name of the character is Parvathi Varassyar. Parvathi is an innocent girl who just only knows to cry and is very afraid. Maya is very thankful to the director Siva Mohan Thampi for giving this role to her. She has enacted well as Parvathi Varassyar.

In the year 2009, Maya got a lucky chance to act in a Tamil movie too. Her debut Tamil flick is "Magizhchi", directed by V. Gowthaman. The film was based on writer Neela Padmanabhan's novel Thalaimuraigal. The film had the director himself appearing in the male lead role. Anjali, Seeman, Karthika, Prakash Raj, Sukumari, Sambath etc were the other casts. Maya got a chance in this film through PRO Ajaya Kumar, who has introduced Nayanthara, Remya Nambeesan etc in the Tamil film industry. Maya's role was a different one from the ones she had done in Malayalam and it was a prominent supporting role too.

Among the serials she played, the Asianet mega serial Amma stands out. Maya appeared as Heera in this serial. Heera is called as Heeramma by one and all. She was initially portrayed as a cruel lady who kidnap children and make them to pickpocket others. At the end of the day Heera collects all their money and will give them only very little penny. But later, due to situations she changed and now Heera is portrayed as a good lady who stands for one such girl she kidnapped years back. The character Heerama is widely accepted by all Malayali audiences due to the unique nature of the character and due to the kind of dress and accessories Heera wears. In short Maya Vishwanath is a very popular and prominent actress in the Malayalam film industry who has done many films and movies and is in the industry for the past 17 years.

Maya Vishwanath has also appeared in the film "Alroopangal", directed by Prem Kumar. She was also seen in the 2013 movie "Crocodile Love Story", directed by debutant Anoop Ramesh. Maya was also lucky enough to share the screen with superstar Mammooty in the film "Kutty Srank". Maya also played a prominent role in the Mohanlal film "Geethanjali", directed by renowned director Priyadarshan. On the whole Maya Vishwanath is such a talented actress with all the qualities of a good actress and that makes her into the big screens. One of her upcoming mega serial is "Suryakaladi Mana" which will be aired on Amrita TV.