Pranav Mohanlal Malayalam Actor - Profile, Biography and Upcoming Projects

Pranav Mohanlal malayalam actor profile, biography and upcoming projects are given here. Pranav Mohanlal, hails from Thiruvananthapuram district, the capital state of kerala. He was born on July 13, 1990 to Mohanlal and Suchitra Mohanlal. Read more to know about Pranav Mohanlal and his upcoming projects.


Pranav Mohanlal, hails from Thiruvananthapuram district, the capital state of kerala with unmatched scenic beauty and technological development. He was born on July 13, 1990 to Malayalam film legend Mohanlal and Suchitra Mohanlal.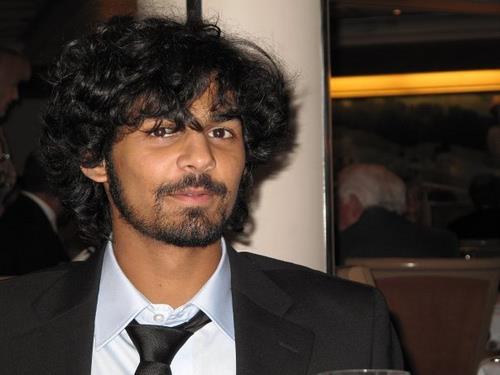 Mohanlal one of the most celebrated and renowned actor in whole of malayalam industry who has contributed truckloads, to amend our film industry to a position in which it is now by films like Drishyam, Paradesi, Udayananu Tharam and many more. Mohanlal was the first inspiration of Pranav in terms of film line. Pranav says that his father Mohanlal is his role modal not only in film related aspects but also in real life.

Right from his childhood, Pranav Mohanlal had an experience or to say was born with a sliver spoon in his mouth, he was always well motivated from his family to peruse the leads of his father Mohanlal. Pranav completed his schooling from Hebron School, Ooty an independent International Christian Residential School. He was a bright lad in course of his schooling and college days both academically as well as artistically. After completing his schooling he sort to pursue his further studies from University of New South Wales, Australia, one of the prime institute round the globe.


Career

Right from the beginning Pranav Mohanlal was instrumental in all fields of life. He was budding actor who learned acting and related career from his family itself. His Father was, is and will be one of the most sort after and influential actor that Malayalam Film Industry has ever witnessed. Pranav entered into the film industry in 2002 following the foot steps his father. His first film was Onnaman, was directed by Thampi Kannanthanam and produced by R Mohan with Mohanlal, Ramya Krishnan and Biju Menon in lead roles. Pravan Mohanlal had only a small guest appearance in the film which was the first stepping stone to his career. After this venture Pranav entered into serious filming, he acted in Punarjani, for which he has grabbed many accolades.

He was presented with Kerala State Film Award for Best Child Artist for his spectacular performance in the film Punarjani. Pranav credits his father superstar Mohanlal for helping him and guiding him through the path to attain such a credit and success in his film. This film was released the same year as that of Onnaman in 2002. After this he took a long break and then resurfaced with the film Sagar Alias Jacky Reloaded, directed by Amal Neerad and hosted actors like Mohanlal, Shobana, Bhavana, Suman, Sampath Raj and Rahul Dev, so it was a great platform for Pranav to learn as well as show case his talents. The film was endowed with the prestige of Kerala State Film Award for Best Choreography. Pranav got a lot of applauds for his performance.


Upcoming Projects

Now after a long break Pranav Mohanlal is resurfacing as an assistant director in Drishyam's Tamil remake Papanasam. The cast of this film includes big names like Kamal Haasan, Gautami Haasa, Asha Sarath, Kalabhavan Mani, Niveda Thomas, Anant Mahadevan, Baby Esther and Roshan Basheer. This remake of the malayalam blockbuster Drishyam is one of the most awaited movies in the market and Pravan Mohanlal is happy to be working alongside superstars like Kamal Haasan. This is the first film in which Pranav Mohanlal is acting and is too exited to share ground with Kamal Haasan.