Kaniha Malayalam Actress - Profile, Biography and Upcoming Movies

Kaniha malayalam actress profile, biography and upcoming movies are given here. Kaniha , the stage name of Divya Venkatasubramaniam hails from Madurai district of Tamil Nadu. Divya Venkatasubramaniam is second of the siblings of Mr. and Mrs. Venkat Subramanian both of whom are engineers by profession.


Kaniha, the stage name of Divya Venkatasubramaniam hails from Madurai district of Tamil Nadu. Divya Venkatasubramaniam is second of the siblings of Mr. and Mrs. Venkat Subramanian both of whom are engineers by profession. Kaniha's early schooling was commenced at TVS Matriculation Higher Secondary School , Madurai, she was a bright lass during her schooling and she was the recipient of Tamil Nadu State Award for Educational Excellence in 1999, which is one of the highest honor in the state for an educational excellence.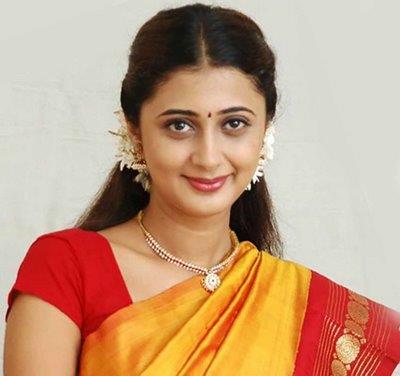 She was admitted to BITS (Birla Institute of Technology and Science) in Pilani, Rajasthan, under merit list. BITS being one of the institute thai holds a pinnacle position in the field of college studies. She choose Mechanical Engineering for her higher studies. She completed her college studies with flying colours.

Apart from being one of the most studious lass while her schooling and college life she was also a good artist. Among her hobbies were acting and singing. Kaniha was very much involved in singing and related arts performing right from the beginning, she took part in many pop music and light music shows, and has brought many laurels to her family and friends right from the beginning. Kaniha has learnt classical for eight years which has made her a good singer. A turning point in the life of Kaniha came when she got a chance to participate in Miss Chennai event, a beauty pageant contest in 2001 when one of the model backed up at last moment. Despite of her lack of experience in the field compared to the other contestants she emerged victorious, and this was a determining fact in her movie carrier this incident paved her way to film industry.

Kaniha juggles her personal and professional life with great expertise. Kaniha is married Shyam Radhakrishnan on 15 June 2008. Shyam works as a US-based software engineer. They have a son Sai Rishi born on November 2010. She makes sure to spent lots of time with her family and is very much thankful to her family to a give her so much support and help. Her acting never came between the happiness of her family. She was equally dedicated to both her family and career.
She was a perfect mother and helped her family at every point. Kaniha says that its was her families support that has helped her to shine so brightly in her career both academic and movie .


Kaniha's movie Career

Susi Ganesan, was the one who spotted Divya on a magazine cover page and he proposed her to take up lead role in his second feature film. It was Susi Ganesan who told Divya that the name was very common one and he suggested to change it to Kaniha , this is how Divya got her stage name as Kaniha . Kaniha's debut film was Mani Ratnam- produced Five Star (2002) with Prasanna. Kaniha was also given a chance to sing in this film. Director Susi Ganesan explored her singing abilities and gave her a chance to sing the lead song of the movie, which she did in a professional way. In the film she portrayed a traditional village girl and she had completed the entire film during her summer holiday this shows Kaniha's devotion to both her studies and toward her acting. Kaniha turned down all the film offers that was made to her and completed her graduation with flying colour. Among the films she turned down were films by S. Shankar and P. C. Sreeram. During her winter vacation she did her Telugu debut film Ottessi Chepputunna under the stage name Sravanthi.

After completing her studies, Kaniha decided to show a green flag to film carrier. She acted in the Kannada film Annavaru (2004), which was a remake of Mani Ratnam's Thalapathi (1991). She was critically well acclaimed for her work in the film. Following which Kaniha next appeared in a comedy oriented role in a commercial film by K. S. Ravikumar, Aethiree along with Madhavan, Sada, in which she played a role of a "naughty Brahmin girl". She then worked in the Kannada film Sye, a remake of Tamil film Dhill. Kanika (called kaniha in malayalam film industry) finally entered into malayalm film industry with campus-based film Ennitum directed by Renjith Lal, and starring opposite to Kanika in the film was Dinu Dennis. After her marriage, Kaniha returned to the Malayalam cinema in 2009, with the films Bhagyadevatha, in which she played the role of a homely Christian girl, directed by Sathyan Anthikkad and starring Jayaram and Narain as well, and Pazhassi Raj,in which she played the role of a queen, directed by one of the top director Hariharan and her co actor was one of the most popular and celebrated actor of malayalam film industry Mammootty. Pazhassi Raja is treated as the highest-grosser in the Malayalam film industry. Her performance in Bhagyadevada fetched her many awards. She did My Big Father and Christian Brothers before she took her maternity break.


Kaniha in TV and Advertisements

Being at the peak of her career Kaniha came to small screen according to her it was a refreshing change for her from the film line. She has first hosted the second season of Kalakka Povathu Yaaru on STAR Vijay the popular comedy show in 2006, following which she had hosted Mega Thanga Vettai, the popular family based game show. Following which she hosted the annual Chutti Vikatan Children's Quiz Show both of theses on Sun TV . Besides, she also played a lead role in television serial Thiruvilayadal on Sun TV. Apart from this Kaniha has also taken part in many adds namely The Chennai Silks, Rathna Thanga Maligai, Tata Gold Plus, SPP Silks, Kalyan Sarees and Jewellers, Aachi Masala and Seemas Silks. According to Kaniha , these TV shows and advertisement have helped building her confidence and boosting her skills in film industries. She was very active and dedicated towards all her acting assignments.


Upcoming Projects of Kaniha

Mayilanchi Monchulla Veedu is a new upcoming and promising film of Kaniha with Jayram, with whome she has given Blockbusters like Bhagyadevatha directed by Sathyan Anthikad and My Big Father. Bhagyadevatha was one among the most earning movie of Kaniha and the chemistry between Jayram and her was deeply acknowledged. Kaniha wishes to revive her chemistry with Jayram with the upcoming film Mayilanchi Monchulla Veedu. This film is set in the backdrops of a Muslim family living in Malabar, the film is directed by Benny Joseph. Meera Nandan and Asif Ali are also pairing alongside Kaniha and Jayram in the movie.the movie is produced by Haneef Mohammed under the banner Red Rose Creation, and music composer is Afzal Yusuf. This is one of the most awaited film of her career and she aspires to do well in it and is striving hard for the same.