Sona Nair Malayalam Film and Serial Actress - Profile, Biography and Upcoming Movies

Sona Nair Malayalam film and serial actress profile and biography is given below along with a list of her upcoming films. She is a very familiar face in the mini screen as well as the silver screen. She became popular through the Asianet mega serial "Ente Manasaputhrikku". Read on to know more about this promising actress.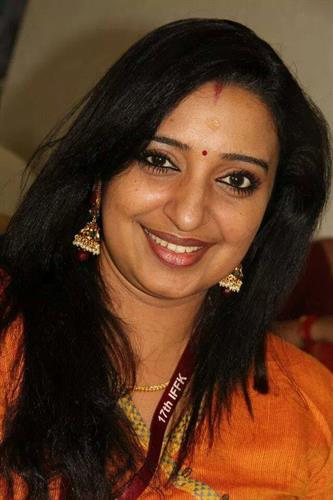 A brief about Sona Nair, the Actress

Sona Nair the popular Malayalam film and serial actress hails from Kozhikode district of Kerala. She was born to Mr. Sudhakaran Nair and Mrs. Vasundara Sudhakaran on 26th of June 1975. Sona, the beautiful lady entered the world of screens and cameras in the year 1996. Since then she is in the field and has done many notable characters in both films and serials. In the year 1996, Sona Nair got married to Udayan Ambadi, a known cameraman in the Malayalam film industry. However even after eighteen years of marriage, the couple is still not blessed with a kid.

Sona Nair is a versatile person with lot of talents. She is an actress who has acted in serials, televisions, tele films, albums and advertisements. Sona has also anchored few television programs. he has also been a part of many reality shows as a judge. This beautiful actress has also taken part in many stage shows and game shows with a sportsman spirit. In the year 2004 Sona received the Best Actress award during the 'Kaveri Film Critics Television Awards" for her role in a telefilm Rachiyamma, telecasted on Doordarshan. She has so far acted in Hindi, Malayalam and Tamil films and in a lot of many television soap operas.


Sona Nair, the Television Serial Actress

Sona Nair is a very familiar face to all family audiences as she has acted in many serials in all the popular TV channels in Kerala. Sona has acted in the devotional serial "Velenkani Mathavu", aired on Surya TV. She was then seen in the serial "Rudraveena" telecasted in Surya TV. Sona has also acted in the Hindu devotional serials "Ramayanam" telecasted in Mazhavil Manorama and "Devimahatmyam" telecasted in Asianet. She was also a part of the hit mega serial "Autograph", aired on Asianet. However Sona became popular through the serial "Ente Manasaputhri", in Asianet. She appeared in a prominent role in this mega serial as the mother of two children, one her daughter after marriage and one before marriage. Sona has done a very good job in this movie. She has also acted in the Surya TV serial "Makal". In short Sona is a very busy actress in the mini screen industry.

Sona has got many awards for her performances in the serials. In the year 2006, She the Best Supporting Actress award in both Kerala State TV Awards and telefilms category of Sathyan Memorial Awards, for her role in Amrita TV's Samasya. She also won the Best Female Actor award in television category for the Sathyan Memorial Awards, 2008. In the year 2011, Sona Nair won the Asianet Television Award for "Best Female Actress in Character Role". On the whole Sona is a very promising actress who has won a handful of awards.


Filmography of Malayalam Actress Sona Nair

Sona Nair, the prominent actress started her acting career since long as a child artist. She made her debut through the 1985 Malayalam flick "Oru Kudayum Kunjupengalum". In the next year she was again seen as a child artist in the movie "T.P. Balagopalan M.A". Sona started her real career as an actress through the 1996 movie "Thooval Kottaram", directed by Sathyan Anthikad. It was a Jayaram film which had Sukanya and Manju Warrier in the prominent roles. In this movie Sona Nair gave life to the supporting character named 'Hema'. It was a popular movie too. Further Sona appeared as 'Beena' in yet another Jayaram flick named "The Car". She was then seen in the Jayaram's comedy flick "Kadhanayakan" and in his family flick "Veendum Chila Veettukaryangal". Sona gave life to the character Meera in the Suresh Gopi's flick "Bhoopathi".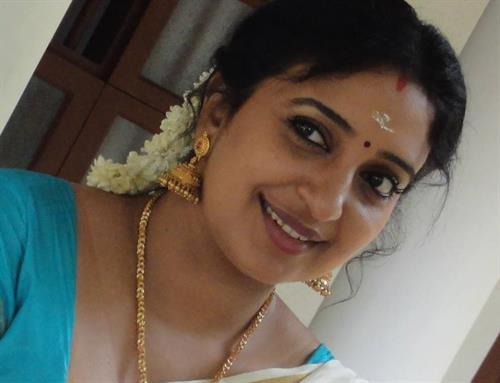 Sona Nair made a exttended Cameo role as Gayatri's sister in the 2000 Malayalam film "Nadanpennum Naattupramaaniyum". Arayannangalude Veedu, Kharaaksharangal, Neythukaran, Danny, A Story That Begins At The End, Arimpara, Kasthooriman, Varum Varunnu Vannu, Ivar, Pattanathil Sundaran, Udayam, Manassinakkare, Naran, Vettam, Black, Vastavam, Hello, Passenger, Kerala Cafe and so are some of her other Malayalam films. Sona was nominated for the Filmfare Award for Best Supporting Actress for her outstanding performances as Thankamma Rajan in the film "passenger". There are many more films enacted by this talented actress. Still she is a very prominent supporting actress in the Malayalam film industry who has lot more offers her way. Sona has also made her debut in Tamil film industry through the 2007 flick "Kanna". However she was not seen in Kollywood thereafter.


Sona Nair in Hindi Movies

Sona Nair had not only proved her acting talents and skills in Mollywood but also in he Hindi film industry too. It is not that easy for a Malayalam actress to enter the big world of Hollywood. In the year 2006 Hindi film "Malamaal Weekly" Sona Nair appeared in a supporting role. It is a comedy film written and directed by renowned Malayalam director Priyadarshan. The film had Paresh Rawal and Om Puri in the title roles. She was then seen as a shop keeper in the 2010 Hindi flick "The Waiting Room", directed by Maneej Premnath. Sona Nair then appeared in the film "Kamaal Dhamaal Malamaal", directed by Priyadarshan and in yet another flick named "Rangrezz" released in the year 2013. In this film Sona gave life to the character Devyani Deshpande. This movie too was directed by Priyadarshan.


Upcoming Movies of Sona Nair

Sona Nair, the prominent actress have many offers her way. "Once Upon A Time There Was A Kallan", "Don't Worry Be Happy", "Buddhan Chirikkunnu", directed by R. Sarath etc are some of her upcoming movies. She has many more in the pipeline which are yet to be committed. The film "Buddan Chirikkunnu" has Indrans in the lead role and co-stars Jagadheesh, Nedumudi Venu, Nandhu, P. Balachandran, Praveena, Sharvari Jamenis, and Malavika Menon in supporting roles.