S D Shibulal - Profile and Biography

S D Shibulal profile and biography is given here. S D Shibulal hails from Alleppy district of Kerala, a town with picturesque canals, back waters, beaches, and lagoons, it is described as one of the places known as "Venice of the East" by Lord Curzon. Read the article to know more about S D Shibulal.


S D Shibulal hails from Alleppy district of Kerala, a town with picturesque canals, back waters, beaches, and lagoons, it is described as one of the places known as "Venice of the East" by lord Curzon. S D Shibulal was born on March 1st 1955, he was an only child to his parents. His father Damodar was an Ayurvedic doctor & mother Sarojini, a state Excise department employ. Being the only son they cared a lot about Shibulal and always wanted him along with them, they aspired to make him a teacher.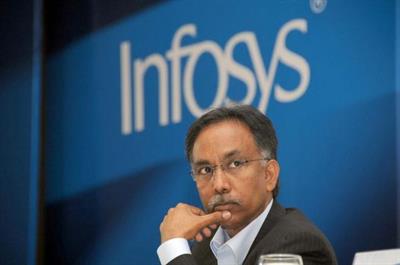 After completing his schooling from local schools he went to S D collage in Alleppy for his graduation. Then he joined Maharaja's collage Ernakulam under Kerala University and completed his M.sc in Physics from there. S D Shibulal was a bright youthfull, zealfull, vibrant and down to earth person. S D Shibulal obtained his M.S degree in computer science from Boston University in 1987.

S D Shibulal is an Indian business executive. He acted as a chief Executive Officer and Managing Director of Infosys, and he is also among one of the founding members of Infosys. He stepped down from the post of chief Executive Officer and Managing Director on 31st July 2014 and was succeeded by the first non – founder Chief Executive Officer of Infosys Dr. Vishal Sikka.

S.D Shibulal is a happy family man. Shkibulal met his wife Kumari during his college days in Maharaja's collage. The had shared a positive bond right from beginning. The couple has two sibling's one boy and one girl. His daughter named shruthi and son named Shreyas. One of his hobbies is to dismantling Electronic Devices and reassemble them to steady their functioning. He is a music lover and loves to listen Carnatic and Classical music. S D Shibulal along with his wife kumari, daughter shruthi, and son Shreyas, holds nearly 2.2% of Infosys shares, which has a market capitalization of around $ 30 billion.


Career

During the budding stages of S D Shibulal he started off as software engineer, with one of India's first software company and system integration, Patni Computer system. Starting Infosys was a whole different aspect in the life of S D Shibulal. His journey in Infosys began in the year of 1981. Infosys was co - founded on 2nd july 1981 by N R Narayanan Murthy , Nandon Niekani, N. S .Raghavan, S. Gopalakrishnen, K.Dinesh, Ashok Arora and Shibulal – after they resigned from Patni Computer software. S D Shibulal play a vital and crucial role in Infosys, his focus were its project management initiatives , followed by client relationship in North America. He was an active member in evolution of Global delivery model which is a pioneer in new standard for achieving of out sourced IT services. There was a sabbatical period from Infosys for S D Shibulal were in he joined Sun Microsystems in United States for a span of five years . For 1991 and 1996, he was responsible for the implementation of Sun Microsystems first e- commerce application. In 1997 after his sabbatical period when S.D Shibulal came back to Infosys, he headed the internet consultancy practice, which set the stage for the company's evolution in to a major global business consulting and IT services provider.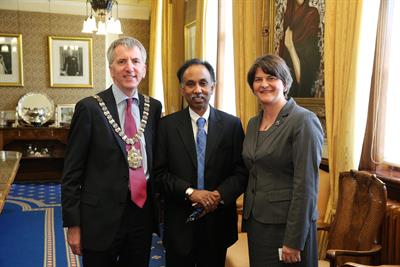 Apart from these, S Shibulal was a person with high leadership quality that helped him to the head of worldwide sales and customers delivery and head of Infosys and Distribution and Internet consulting practices. On 22nd June 2007, Shibulal took over the post of Chief operating officer from Kris Gopalkrishnen. In his regin he sort on increasing competitiveness buenhancing employ engagement, providing experience to the customers and to hike the depth of service. He was also appointed as the Board of Director of Infosys. On 30th April 2011 Shibulal was appointed as the new Chief Executive officer and Managing Director of Infosys replacing Kris Gopalakrishnan. Soon after taking over Shibulal created a new revolution in Infosys. He announced Infosys 3.0, this strategy would elevate Infosys to greater height, a new dawn of evolution.

According to him the first 15 years of Infosys was Infosys 1.0 and next 12 to 13 years as 2.0. As his stay in Infosys as the Chief Executive Officer (CEO), Shibulal aspires to strengthen strategic partnerships with clients, increasing client importance and changing the company's business strategies towards achieving Infosys' dream of of becoming the next generation global consulting and IT services corporation. In April 2014 Shibulal expressed his desire to culminate his reign as the companies Chief Executive Officer (CEO) and Managing Director (MD). On June 12, it was officially announced that Shibulal would quit as CEO and MD of Infosys from August 1, 2014.


Family support

S D Shibulal always had great support from his family. His parents, his wife and children always supported and encouraged him. He too was a family man and always cared for his family and made sure that he always spends time with his family even if he is busy as hell. He had a great bond with his family. He gives the credit for his success to the prayers, love, care and trust by his family.


Board memberships

Shibulal is a member of the board of trustees, and at the same time the Metropolitan College Dean's Advisory Board of Boston University. He is also in the board in the foundation of Globethics.net, the Seoul International Business Advisory Council (SIBAC), and the Global Corporate Gover. He is a multi talented personality who is active to a great extend. His workaholic nature should be an inspiration to all. He is one of the most prosperous figures of business in India.