Cabinet Ministers of Oommen Chandy Government 2011

Here is complete list of Minister of Kerala Assembly 2011 led by Oommen chandy , The Oommen chandy Led Govt of Kerala having 20 minister with the cabinet Rank. UDF Govt has 10 ministers including Chief Minister Ommenchandy from Indian National Congress, 4 Ministers from IUML, 2 for KC (M), 1 each for Socialists Janatha , KC(B),KC(J),RSP(B)


Ministers of Kerala Assembly 2011: Cabinet Minister of Oommen chandy Government

7of the 20 cabinet ministers of Ommencahndy govt were sown in today at the function held at Thiruvanathapuram , on 18 may 2011. Chief Minister Ommenchandy, IUML leader Shri Kujalikutty, Kerala Congress Leader KM Mani, PJ.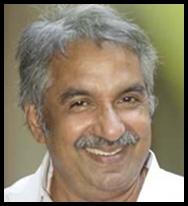 Joseph, Scpcialist Janatha Leader K. Monahan, KC (B) Leader and Son of Balakrishna pillai KB.Ganesh Kumar, RSP(B) Leader Shibu Baby John , KC(J) Leader T.M Jacob were sworn as Ministers 21st cabinet of Kerala Assembly . The reaming 13 minsters will take oath on 23 of this month

The govt which won the 2011 Kerala Assembly election with wafer thin majority of 4 seats, Had to give minister ship for every party with single seats. Major party congress got 10 ministers including chef minister. The allies have secured major Ministries, IUML bagged four important ministries that including, Minister of PWD, Minister for Industries, Minster of Education and Minster of IT.

Where Kerala congress demanded for Four Ministers but had to satisfy with 2, K.M Mani as Finance minister and P.J Joseph as Irrigation minster. RSP(B)- Labour & Employment and Training , KC(B)-Tourism, KC(J)- Food & Civil Supplies. The decision is yet to be taken on the post of Speaker and Deputy speaker, KC(M) is pushing for the post of Speaker and one more minister
Complete list of MLA's Kerala Assembly 2011

The complete list of Minister of Oommen Chandy Govt
Indian National Congress

Oommen chany -Chief Minister
Aryadan Muhammed- Electricity.
Thiruvanchoor Radhakrishnan- Revenue.
K. Babu- Excise.
K.C Joseph- Registration, Rural development.
Adoor Prakash- Health.
C.N Balakrishnan- Co-operation.
A.P Anil Kumar- Tourism, cultural affairs.
P.K Jayalakshmi- Welfare of Backward Communities.
V.S sivakumar- Transport, Devaswom.


IUML Ministers

P.K Kunhalikutty -Minister of Industries
P.K Abdurab- Education.
M.K Muneer- Social Welfare and Panchayats.
V.K Ebrahimkunju- Public Works.


Kerala Congress (M) Ministers

K.M Mani- Minister Finance
P.J Joseph- Minister of Irrigation


Kerala Congress (B) Ministers

K.B Ganesh Kumar- Forest, Sports, Cinema.


Kerala Congress (J) Ministers

T.M Jacob- Food, Civil Supplies.


RSP(B) Ministers

Shibu Baby John- Labour.


Socialist Janatha Ministers

K.P Mohan- Agriculture.