Little Flower College and Sree Krishna College - Guruvayoor

This article is about two famous colleges in Guruvayoor,Thrissur. First one is Little Flower College. This college is a best place to study better with a good atmosphere. Sree Krishna College is another famous college. In this article explain about the courses, location, features and facilities, adress of these colleges. These two college is near to the Sree Krishna Temple Guruvayoor.


Little Flower College Guruvayoor: -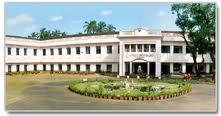 Little Flower College is one of the famous women colleges in Thrissur, Kerala. Little Flower College is an unaided college and is under Christian management, recognized and administrated by Assisi Province of the Franciscan Congregation. Little Flower College also known as L.F. College was established on July 1st, 1955. The college started under the University of Madras. On 1957 June affiliation changed into University of Kerala. Later on July 1968 affiliation changed into University of Calicut. In the year 2007 Madras University started few courses here.

An approved Off-Campus Research Centre of Dravidian University, Kuppam, which is an Interstate University is also there within the LF Compound. The college also provides Add On Courses (Certificate Courses) for UG students.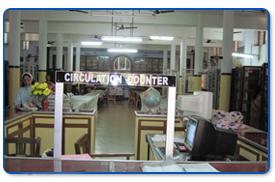 This college is situated by the Kunnamkulam – Guruvayoor road. This college is very beautiful and is in closely touched with nature. Here classrooms are very clean and furnished very well. In this college the authority settled science laboratories (Physics, Chemistry, Zoology, Botany), Computer Lab, Virtual Communication Lab, separate library for graduation and post graduation students and internet cafe also. There is also a news paper reading room. The auditorium is very spacious and all cultural programs are conducted here. Canteen and Seminar Hall is in the same building itself. One section of this college provides book binding, photostat, and press. Sports practice place and leisure place are also there. Health care centre is also a part of this college. A church is situated near to the Computer Science Block. College hostel is also situated in the College Campus. There is a chapel inside the hostel.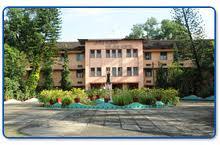 Groups for NSS, NCC and CSS are also there. This college celebrates Freshers day, College day, Teachers day, Feast of sacred people, Social day, Christmas, Onam, New year, Sent off etc. . Various cultural programs and competitions for students are also held as part of these celebrations. College Youth Festival is also conducted here. The college has their own diary with all details of each academic year. The special days, holidays, and other special days are noted in this diary. The college diary is very useful for students as well teachers.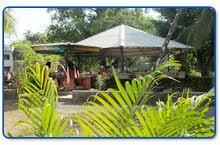 College uniform is compulsory for all UG students. Slit in churidar is not allowed in this college.

Churidar:-
Monday and special Occasions: - White bottom, navy blue top and white shawl.
Tuesday and Wednesday: - Plain light green bottom, deep green top and light green shawl.
Thursday and Friday: - Plain light pink bottom, maroon top and light pink shawl.

Plain churidar or plain sari for PG students.

Sari in special occasions.

Graduation and Post Graduation courses Affiliated by Calicut University

Graduation Courses :-


BA Economics with Indian Constitution and Politics & Modern Indian History


BA History with General Economics & Indian Constitution and Politics


BA English with Social and Cultural History of Britain & Journalism


BA Functional English


BSc. Chemistry with Maths & Physics/Zoology


BSc. Botany with Chemistry & Zoology


BSc. Zoology with Chemistry & Botany


BSc. Mathematics with Statistics and Physics


BSc. Computer Science with Maths & Physics
Post Graduation Courses :-
MA Malayalam


MA English


MSc. Mathematics
Graduation and Post Graduation Courses Affiliated by Madras University
Graduation Courses :-
B.Com (Commerce)


B.Com (Bank Management)


B.com (Comp. Application)


B.C.A
Post Graduation Courses:-
MCA
Add On Courses
Arts/ Social Science:-
Media Reporting and Editing


Travel and Tourism Management


Applied Psychology – Counseling and Psychotherapy
Commerce:-
Insurance


Banking


Interior Decoration


Spoken English


Yoga


Entrepreneurial Skill Development


These courses are only for students of Calicut University.

1st year it is known as Certificate Course.
2nd year it is known as Diploma Course.
3rd year it is known as Advanced Diploma.


Address: -

Little Flower College, Guruvayoor
Puthanpally (PO)
680103
Thrissur, Kerala
Phone: - Office - 04872 556957,
Principal – 04872 555220
Fax: - +91-487-2555220
E-mail:- mail@littleflowercollege.edu.in




Sree Krishna College – Guruvayoor





Sree Krishna College is an arts and science college. It is a mixed college under Calicut University. The management of this college is Guruvayoor Devaswom Board. This college is situated in Ariyanoor, (Guruvayoor - Thrissur road, Chowallurpadi via) Thrissur district Kerala. Sree Krishna College was established in July 18, 1964. This college is one of the best colleges in Kerala.

This college is very special to the college students who studied here, because the college atmosphere is very nice. There are laboratories for physics, chemistry, bio-Chemistry, botany, zoology. There is a huge library for all references of students and teachers. There is an internet cafe also in this college. The canteen is very useful to all. The auditorium is very large, the cultural programs and other fest conduct here. The students in this college also interested in politics. The students participated in various competition like college youth festival, inter college fest etc. Students celebrate all special days by various games, competitions, and cultural programs.

There is no dress code in this college. Students can wear decent color dress according to their wish.


Graduation and Post Graduation Courses Affiliated by Calicut University

Graduation Courses :-



BA Sanskrit Language & Literature with Outline of Indian Culture


BA English Language & Literature with Indian Constitution & Politics and History of Britain


BA Functional English with Journalism and A Survey of Eng. Lit & Fiction


BA Malayalam Language Sanskrit & Literature


BA Economics with Indian Constitution and Politics and History of India


BA History with Indian Constitution & Politics and Economics


BSc. Mathematics with Statistics and Physics


BSc. Physics with Mathematics and Chemistry


BSc. Chemistry with Mathematics and Physics


BSc. Bio-Chemistry with Chemistry and Nutrition


BSc. Botany with Chemistry and Zoology


BSc. Zoology with Chemistry and Botany


B.Com Income Tax Law & Practice



Post Graduation courses:-



MSc. Botany with Biotechnology & Genetic Engineering


MSc. Physics with Advanced Electronics, Communication Electronics, Experimental Techniques


M.Com Foreign Trade Management


MA Malayalam with Journalism



Address: -

Sree Krishna College, Guruvayoor
Ariyannur (PO)
680 102
Guruvayoor, Thrissur
Kerala
Phone: - 04885 239013
04885 235027
E-mail:- sreekrishnacollege@sancharnet.in
Web site:- http://www.sreekrishnacollege.org