Point Blank malayalam movie - Rajeev Pillai in Rajesh Amanakara's latest flick

"Point Blank" malayalam movie preview is given here. Upcoming malayalam movie "Point Blank" directed by Rajesh Amanakara features CCL hero Rajeev Pillai in the male lead role. Shashi Ayyanchira has produced the movie under the banner of Sree Uthrattathi Films. Read the story line and the very first report of "Point Blank" Malayalam movie from here.



Job oriented Digital Marketing Courses in Kerala.
Call +91 8138875600 for details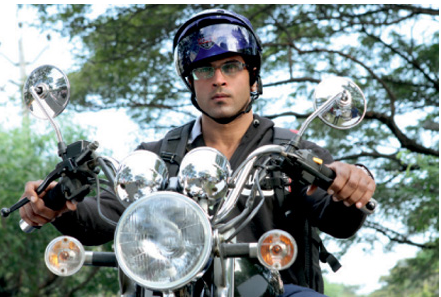 Rajeev Pillai is stepping into the limelight of movie industry after his thrilling performance in CCL T20 for Amma's Kerala Strikers. Before the Celebrity Cricket League, Rajeev Pillai was facing much reluctance from the Malayalam movie industry. But after his majestic performance in CCL, he became quite familiar to every Malayalees, and that has taken him into the line of hero in Malayalam movie industry. He already has a number of movies in his list as hero, but now he is getting ready to do another movie "Point Blank" directed by Rajesh Amanakara.

Rajesh Amanakara is a Malayalam film director who has helped Pranav Mohanlal (Son of super star Mohanlal) to achieve state award through his debuting flick "Punarjani". "Point Blank" is the fifth movie by him, after "Punarjani", "Ammathottil", "Entry" and "Honeymoon". The director himself has penned the story of the upcoming Malayalam movie "Point Blank", while Biju G Krishnan has handled the script. Biju has already penned the script for Rajesh Amanalara's previous flick "Ammathottil". Presently he works as the editor of Raj TV Malayalam news department. Shasi Ayyanchira has produced the movie "Point Blank" under the banner Sree Uthrattathi Films. Rama Thulasi is moving the camera for this upcoming flick while Don Max has done the editing. George Peter has composed the music for the latest flick "Point Blank" featuring Rajeev Pillai in the male lead role.


Story line of movie "Point Blank"

The "Point Blank" Malayalam movie portrays the life of Dhayal and the impact of his activities in him and on his surroundings. Dayal is a cameraman of primary Malayalam Channel. He is very smart at his work, even though he shows some kind of reluctance to interact with others. He has his own likes and interests but he may not show much affection to those who like him. However, he behaves like a child in front of his mother. During some times, his actions are unpredictable to anyone. There is a hidden reason for his different nature, that is love. But nobody knows towards whom. Thus the story is progressing.

CCL hero Rajeev Pillai comes in the role of Dhayal. Priyanka, Swasika, Sreelankan native Bollywood actress Neelambari have done the main female role in the movie "Point Blank". Nishanth Sagar, Krishna, Sathar, Balachandran Chullikkad, Sunil Sugada, Divya Roslin etc are casted in other supporting roles.