Amen Malayalam Movie - Fahad Fazil to romance Swaty Reddy

Amen Malayalam movie preview is given here. Amen Malayalam movie directed by Lijo Jose Pellissery features Fahad Fazil and Subrahmanyapuram fame Swathi Reddi in lead roles. Shareef Khan has produced the movie "Amen" under the banner of White Sand Video. Read cast, crew and story line of the latest Malayalam movie "Amen" from here.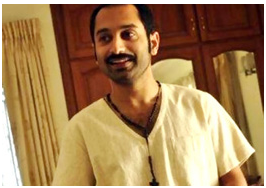 Fahad Fazil has showed his mettle with his outstanding performances in his latest Malayalam movies. Most of his movies gained success in theaters with a huge fan support. Fahad is a typical actor who choose those roles that really suits him. He has also shows guts to avoid the roles that seems unfit to him. This strong determination while choosing the role is what makes most of his movies successful in theaters. Fahad always does extra care to choose different characters in movies and is ready to take up challenges to show his mettle in acting.

Fahad Fazil, who is busy with many movies these days, has now signed contract with the latest flick "Amen" directed by Lijo Jose Pellissey. This is his 3rd directorial debut after the action thrillers such as "Nayakan", and "City of God". The movie "Amen" is entirely different from both previous ventures, which is typically based on a romantic theme. He has chosen Fahad to do the hero role because Fahad has always made his romantic roles hit at the theaters. The director himself has penned the story of the upcoming Malayalam movie "Amen" while P.S Rafeek has penned the script and screen play for the movie. Prashanth Pillai has composed the music for the lyrics penned by Kavalam Narayana Panikkar and P.S Rafeek. Cinematography has been handled by Abinandan while editing is done by Manoj. Shareef Khan has produced the movie "Amen" under the banner White Sand Video.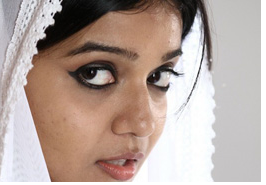 Swathi Reddi, who became famous after doing Tamil movies "Subrahmanyapuram" and "Nadodikal", now debuts in Malayalam movie industry with the latest flick "Amen". She is very much familiar to Malayalee viewers with the song "Kankal Irunthal un Kankal Irunathal" from the movie "Subrahmanyapuram". Swathy Reddy appears as the pair of Fahad Fazil in the upcoming movie "Amen". Indhrajith is also coming in a prominent role in this flick. Sudheer Karamana, Sandhra Thomas, Shasi Kalinga, Chali Pala, Nisha Sarang, Rugmini, Rachana etc are casted in other supporting roles.


Amen Malayalam movie story

The movie "Amen" is progressing with a love which nurtures around an ancient church in Kuvarnakari village. The movie "Amen" depicts the love between Solomon and Sosanna. Sosanna is the only daughter of Philipose contractor. While doing the duties of church, Solomon met the beautiful Sosanna who came to the church for singing in choir. Both of them fell in love and the problem faced by them has beautifully been described in the movie "Amen". Fahad Fazil does the role of Solomon while role of Sosanna is enacted by Swaty Reddy. Indrajith does the role of Father Vattoliyachan while scripwriter-turned-actor Natasha Sahgal, plays Indrajith's love interest in this flick.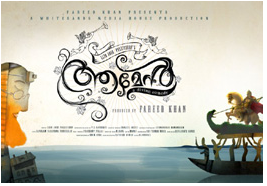 Shooting of the movie "Amen" is progressing in places such as Kavalam, Poochakal, Thaikattusery, Vypin etc. The movie "Amen" hopes to be completed with this year and will reach theaters in 2013 itself. Let's wait for another magnificent romantic acting performance from the youth icon Fahad Fazil with Subrahanyan fame Swaty Reddy.