Rima Kallingal turns action queen for Rajesh Nair's 'Escape from Uganda'

Escape from Uganda, the project helmed by Rajesh Nair travels through real life incident set at the backdrops of the exotic locations in Uganda. Actress Rima Kallingal who is riding high after bagging Best Actress in Kerala State Film Awards 2012 gears up to do some daredevil stunts. Rima who is well trained in Kalaripayattu and Chau, a Manipuri martial art would experiment action sequences in 'Escape from Uganda'.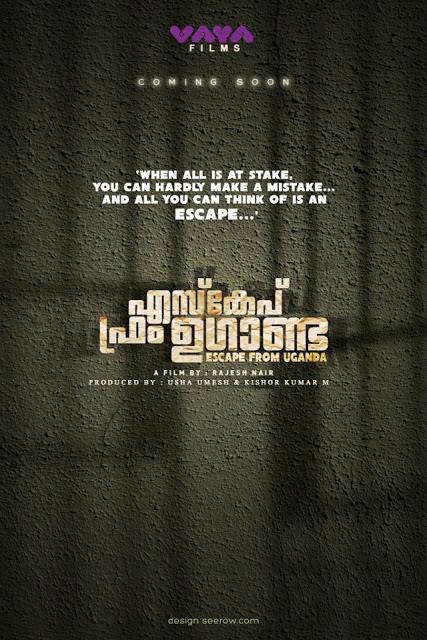 Young actress Rima Kallingal has made a strong grip in malayalam film industry in less than 5 years through her acting brilliance and bold nature. After being crowned the first runner up in the Miss Kerala 2008 contest, Rima did not have to look back as so getting associated with a number of projects in malayalam. Debuting with Ritu in 2009, this beautiful girl is standing high after getting the most prestigious Kerala State Film Awards 2012 for Best Actress for her outstanding performance in the film '22 Female Kottayam'. With a number of movies in kitty, the actress is gearing up for some experiments in 2013.

Having well trained in Kalaripayattu and Manipuri martial art Chau, Rima would be able to recreate her lessons in Rajesh Nair's upcoming movie 'Escape from Uganda'. Learned for using in dance performances, both acts would be now used for real time action sequences. Being a movie based on real life incident, 'Escape from Uganda' would have all the thrills shot exclusively at the backdrops of Uganda. It is reported that the actions would get the hand support of Hollywood stunt masters.

The movie will be credited to be the first malayalam movie to be shot completely shot in Africa. The theme of the movie is centered on a family which lives in Uganda. Rima plays the role as the mother of a 3 year old child who gets trapped in the country. Not ready to fall back, Rima work out some plans to escape from the country. Tamil actor Parthiban (Ra Parthiepan) would be donning a prominent role which would be one of best in his career. Another interesting fact is the breath taking action sequences in the climax of the movie which would be shot at Luzira Maximum Security Prison, a known notorious prison in Uganda.

Adding more to excitement, bold shots taken from near the hot water springs and shots live shots of active volcanoes will thrill the audience for experiencing first in malayalam. Pride of Egypt, the river Nile would be featured which gives signs of the changing phase of telling stories.
Curious to know about the road to the unique theme, we talked to Rajesh who shared shared his thoughts with SpiderKerala. It was a short trip to Uganda which lit the first spark in the minds of Rajesh. Struck in Uganda, the family which initially lost hopes to escape from the territory later thrives in reaching out. The movie will have its first schedule in September shot for 23 days in Uganda and later 10 days in Cochin. For the story of Rajesh, the screenplay would be handled by 3G.

After getting high appreciation for his directorial debut with 'Annum Innum Ennum', Rajesh has another project in the pipeline titled 'Indian Coffee House' with Tashu Kaushik playing the lead character. So get ready for a roller coaster ride with Rajesh and his team for a majestic movie shot at Uganda.